348: State of the nation - housing
10-26-2010
PropertyInvesting.net team www.google.co.uk

Key Problem: There are some fundamental problems in housing in the UK. The population has risen from 55 million in 1970 to 62 million in 2010 yet the housing stock has barely increased. About 25,000 homes are demolished every year and 150,000 new homes built – a net increase of only 125,000. Fewer houses are being built now than in any time in history because of:
Lack of returns and increase in capital gains taxes

Increasing regulation, slow planning process and increased red tape

Nimby affect making planning expensive, time consuming and developments unprofitable or very high risk

Stagnant property market

Lack of financing for the purchase of land and building of new homes, plus the purchase of new homes

A whole generation of first time buyers is almost priced out of the property market – they need such large deposits and fees are so high that many just don't bother even considering buying any more.

The attraction of increased debt on top of university fees/loans and other debts, plus challenges successfully apply for loans
Meanwhile the government has reduced social housing expenditure by 50%. Capital gains taxes increases are putting off investment and developers plus private investors.
Consequences: The consequence is obvious – increasing rents and reduced rental supply. Increased rental demand. Meanwhile buy to let investors are going slow because large deposits are required,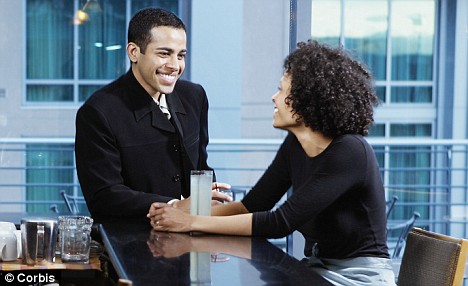 regulations are so severe and housing benefits are now given directly to tenants – meaning some tenants pay the landlord last rather than first. Buy to let landlords are therefore more reluctant to rent to tenants on social benefits.
Encouragement Required: What really needs to happen is the government giving encouragement to buy to let investors by reducing taxation (not increasing it) and freeing up financing for buy to let. If the buy to let investors do not provide this private professional service – then the government needs to step in. Of course the government will not step in to increase expenditure on housing because it cannot afford it – UK debt is too high. So we predict the squeeze in the rental sector will increase – despite the public sector jobs losses. All these people need a home – whether they have job or not. It does appear the end result will be more homelessness – and more single people and families living in cramp or shared conditions – sleeping at friends houses, temporarily moving around. There does not seem to be any planning of foresight.
Expect: For the buy to let investor, we would expect:
Property prices to stay stagnant – possibly declining slowly – certain not keeping up with inflation for the next year

Rental demand to increase – rental prices to keep rising

More tenants being less picky

Voids to reduce further

But rental defaults to creep up – as public sector workers lose their jobs and social benefit receivers spending their rent on other things like food and clothes
North: In the north and areas far from L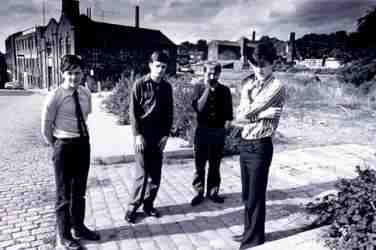 ondon, we expect the problems to be most severe – yes, their may be more properties to rent and rental prices will probably stay more subdued as people lose their jobs and both the private and public sectors suffer from the spending cuts.
London and South: In London and areas close to London – in southern England – we expect property prices to be broadly stable –and rental prices to rise sharply. The private sector will probably do quite well off the back of financial services and international investment – global growth underpinning London. London will also be far less affected by the retrenchment of public sector spending – and the big public sector projects like the Olympics, hospitals and Infra-structure upgrades are already fairly well ringfenced. London's population will rise by 800,000 in the next ten years – where will all these people live when building has almost come to a stand-still. We really don't know – but you get the message. London will suffer a different king of housing crisis. Not enough rental accommodation, and probably not enough homes to purchase as well in the medium to long term.
Safe Haven: For the property investor, the safest growth plan is to buy distressed property close to good railways stations in London and the outskirts. The rent out after minor refurbishment for high yields. Northern areas are another business altogether – expect yields to be fairly flat and p
roperty prices to decline for a few years at least – as the public sector retrenchment plays itself out over the next 3-4 years.
Soon the only people able to afford property will be wealth baby-boomers, buy-to-let investors (if they can be bothered will all the hassles and fairly low overall returns), and first-time buyers supported with cash injections from their wealthy baby-boomer parents and/or family.
Re-balance: After 3-4 years, the private sector will probably start doing very nicely after the re-balance has kicked in and again, this is where London will benefit more than any other region. The property boom in the north correlates very closely with Labours gigantic public sector spending spree as taxes were sucked out of London to pay for public sector jobs in the provinces. The reverse will now happen – for right or wrong. And property investors needs to be very clear about this – because to ignore it could have a catastrophic impact on your already risky buy to let business. The only moderately safe area to invest in we believe at present is London – it's possible to buy 2 bedroom flats in London for £160,000 and rent them out for £900/month. Not a bad return.
Also, as the public sector cuts kick-in, inflation will probably fall back a bit from 3.5% as long as oil prices remain below $85/bbl. If this happens, then interest rates will be kept at 0.5% and mortgage rates will be kept at a rather extortionate rate of 5.5% - but at least they wont rise much above this whilst the economy is re-balancing from public to private sector growth.
Status Quo - Stagnation: There may be some quantitative easing – or printing of money – but instead, the status quo seems the most likely for a while – namely:
Interest rates kept at 0.5%

Inflation dropping from 3.5% to 3%

House prices inflation at 3% in London and -7% in the north

Rental inflation at 3% in the north and 10% in London

Unemployment rising – especially in the north

Quantitative easing being considered but likely no executed

Sterling value remaining robust against the dollar and performing in tandem with the Euro

Financing for mortgages remaining

a challenge – no significant improvement for 12 months

GDP growth remaining low in range 1.5 to 2.5%
London Pulls Away: Within this scenario – it's still possible to make returns in London – but many buy-to-let investors will hold off from expanding because of th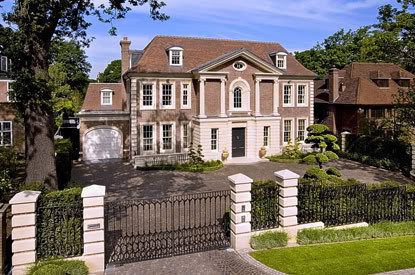 e massive new tax burdens in the last 3 years – culminating in the 40% tax increase on capital gains tax from 18% to 28% - even after ten or 20 years – no tapered relief (hence a tax on inflation!).
The buy-to-let investor has now been squashed with regulation, tenant power and difficult financing and stagnant property sales market – so they are not likely to fill the gap of increasing tenant demand. They will help fill it, but it will not be enough. Its a rather sorry story of not enough properties being built and not enough incentive for private investors to help out on the social and private letting front. So expect rents to rise.
We hope this Special Report has helped framing your investment thinking. If you have any comments, please email us on enquiries@propertyinvesting.net