457: Adding Value to Property
01-16-2013
PropertyInvesting.net team

More objective guidance and insights for property investors. Our aim is to help you improve your investment returns, flag key risk areas and stimulate strategic thought so you can position your portfolio to maximize gain, for our website visitors and the thousands of people signed up to your Newsletter. This Newsletter covers one key topics:
Adding Value to Property
Finding and Purchasing a Buy to Let Property - How to Buy a Property Below Market Value
There are many ways to find and purchase investment property, and whichever route you choose, as an investor, there are ways of improving your chances of getting a property below market value, which will enhance your investment, and reduce your risk of getting caught in a negative equity trap.
I describe the usual method of buying a rental property through an estate agent, including tips on how to build up a relationship the vendor, then describe a technique for making a series of offers on a number of properties, which should result in you getting a property below market price. I then go on to describe other routes to purchasing a property.
Buying a property through an Estate Agent
The bulk of both private and investment buyers do so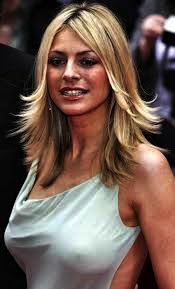 through estate agents. These generally charge the seller a fee of 1 to 2.5% of the sale price. You might be able to get a slightly better deal by checking private listings. The estate agent should be viewed by yourself, the investor, as a handy person to ask advice on investment property and to help you get to know the area. In a seller's market, such as what we have in early 2004 in the UK, they may be pressed for time – so best try and be as efficient as possible with the use of their time.
I personally believe estate agents add a lot of value in holding deals together, chasing up on issues and negotiating tricky issues for you with the vendor. Remember though, they represent first and foremost the interests of the vendor or seller, so be careful with advice you are given on specific property. The best plan is to get to know one or two estate agents in an area very well – make sure they know exactly what you want – be very open with them. Tell them up front how much your budget is, what type of property you might be interested in and ask them if there are any particularly good deals around for such an investor. You will be surprised what comes out of the woodwork.
It will be helpful if you can honestly tell them you like to buy under normal market value since you have finance lined-up, are not in a chain, can move quickly, are an experienced investor and have a strong track record. Offer to give references.
If you are interested in a property, ask about the vendor – what do they want apart from a good price? Are they in a rush? Are they looking for an investors to purchase there property? Are they a motivated seller – e.g. have to sell because of moving jobs, divorce, financial problems? This information will give you an idea about how low you can offer. As a general rule, most vendors like investors because they are not in a chain, the chance of them not being able to raise the finances is smaller, they are normally experienced, with high levels of commitment to purchase.
Estate agents normally have their own websites that you can check property details on. Some estate agents also collaborate with internet portals so you can see many different agents details on the same site – examples of such sites are: rightmove.co.uk and findaproperty.co.uk.
If you do not think there is any competition immediately on the door-step, this is the best situation to be in. I recommend putting offers on a fax describing the conditions of your offer, advertising your g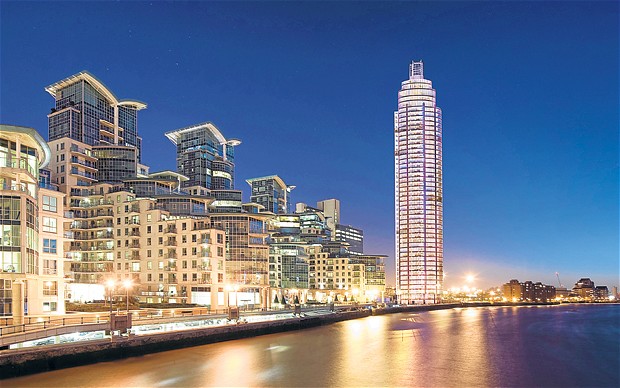 ood points and saying the offer is subject to contract. Having something in writing for the estate agent to give to the vendor always has a positive impact and demonstrates your commitment. If you are desperate to get your offer accepted and do not mind taking a risk, you can offer say a £1000 non-refundable deposit in cash within say two days of the offer being accepted. This is to show how serious you are – of course the vendor can accept, take your £1000, then go somewhere else, but the chances of this underhand behaviour happening is very low.
I advise trying to get to know the vendor and strike up a business-like relationship with them. Be nice to them – friendly and courteous – if they like you they are far more likely to accept your low offer.
Winning the property investment numbers game
Buying is a numbers game – it's best to scan at least 100 properties on the internet and local papers, choose your top 30 to view, then make get serious about making offers on say 5. Then offer on the top property at say 15-20% below market value. If the offer is declined, go to 2 and offer 15-20% below market value. Continue doing this until you get to 5. If 5 refuses, go back to 1 with say 12% below market price. Using this process, someone is likely to accept eventually and you will have got yourself a substantial capital cost saving. I describe this as a "safety margin" in case prices come down. You will therefore avoid the negative equity trap.
Remember, most investors make the most money when they buy the property in the first place – after you purchase at a certain price, this is a significant long term financial commitment. A small investor may only make 5-10 such decisions like this in their life – so be prepared to look hard, spend a lot of time and effort buying the right property at the right price. It's a number game. If you go for value, and manage to get a good deal, you'll be well on your way to making some
Buying a property at auction
A considerable number of investors purchase properties at auction. Most of these properties are generally sold at about 10-20% below normal market value if sold via an estate agent. The properties can be difficult to shift, purchasers may require a quick hassle free sale, or the properties may be for cash buyers only because of structural or other problems that make raising money from building societies problematical.
In West London at present, because of a fairly strong seller's market at present, some very desirable properties are sold at auction with the hope that bidding competition will drive the price up close to or even above the normal market price range – an example would be an old farm with outbuildings close to London with say 4 acres – something richer city dwellers might fight to get hold of if marketed correctly.
Some things to watch out for are whether the property has any structural defects, is in an are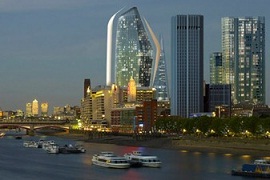 a of rising crime or next to an expected new road or development. Ask the estate agent why it's being auctioned rather than sold in the normal process. Is there anything that looks suspicious about the property – if so, ask the estate agent questions about the issue?
If you bid for a property at an auction, you need to have finances lined up with a Building Society. There is a considerable amount of time and effort required to line this up, say, on five properties you might be interested in. If your bid "wins", you will have to exchange contracts more or less straight away. You cannot legally pull out. Hence it is normal to get a survey of the property done before bidding, or at least to have some expert look at it to see if there are any fundamental problems that could make raising finance on it problematical.
As you can imagine, because it is impossible to do thorough due diligence on a number of properties and it is costly both in money and time, auctions are often attended by experienced investors who have large cash reserves. These investors may buy in cash, renovate, then mortgage with a company after say 6 months. Their cash reserves means they can handle the risk a lot better than an inexperienced private buyer with limited cash in the bank.
So my advice is, if you are new to property investment, best to buy from an estate agent. In time, you can learn about auctions, the pit-falls of the buying process and attend an auction as an observer to see how things are done.
As a rule, you should set yourself a "limit" to which you will bid to – be prepared to get out-bid. Best not to make the first bid, and keep the bidding at a slow pace when you bid against other people – this tactic might result in the price not quickly reaching giddy heights.
Buying a property via the internet
Some people purchase their property via the internet – many companies that specialise in internet sales have started up in the last five years. These companies offer a variety of services, the most basic of which is advertising the vendor's property. Others provide appointments and other services.
The commission Internet based agents charge the vendor is as low as 0.5% of the sales price or a fixed fee. As a buyer, you would expect to see some of this benefit coming your way in the form of a slightly lower price, albeit this might be difficult to see when doing benchmark property price comparisons because it is a relatively small amount of money.
Private purchase of property – contacts or friends
If you know someone who might want to sell a house you like you can approach them - you might be able to get a good deal, particularly if you can persuade them they will be saving 2% on estate agents fees.
If you know them as a friend this is even better, since the value of the trust you have built up will also be worth a price reduction. You might also offer something else in return for a low priced sale – for instance, if you are an architect and know the vendor has a building plot and will be building a new house, you could offer say 20 hours free architectural services and drawings.
Private property purchase – via magazines, internet, newspapers
It's worth scanning the private advertisements for property – you might stumble across a real bargain. If a vendor has not properly valued their property because they have not commissioned an estate agent to do this, and competition is not high because the advert is not very good, you could get a property at say 20% below market value after making a low but attractive offer. Not being part of a chain will definitely help you in this case, since long chains amongst privately advertised purchasers are very difficult to keep together.
Most repossessed properties these days are sold via estate agents or auction. When a building society or bank repossesses the property, they normally commission a reputable estate agent to sell at a reasonable value – the days of repossessed properties being sold at fire-sale prices, as happened in the early 1990s, is over. There are few repossessed properties at the moment, and as soon as one is advertised, you normally get a flood of locals eager to take a look in the hope of picking up a bargain. For this reason, the price of a repossessed properties in a seller's market is very similar to the normal market value. In a depressed market, the differential widens.
Adding Value to Property
Here we describe some of the best practice ways to add value to your property – but also describe some examples of what not to do. The key is not to spend too much and add as much market price or value as possible with your investment. You need to be very disciplined in only going ahead with upgrades and renovations that will add either rental price value and/or market price or capital value. Another possibility is you reduce your risk updating complying with a new regulation. For every upgrade, you need to consider the risk of something going wrong, setting your back, and how long each project will take to implement.
If your property is empty, the quicker you can execute the work and get the property rented out, the smaller your void period will be and the faster your rental income will start coming in.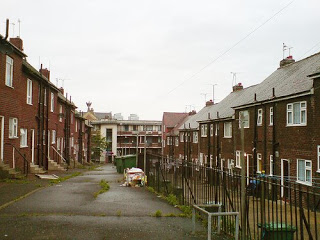 If you can go ahead with upgrades whilst the tenants are living in the property, this can also be desirable as long as you do not create too much inconvenience for them. However, you will find it more difficult raising the rent immediately or soon after doing the works. They will not appreciate it if they put up with a lot of hassle then are immediately presented with higher rental charges.
Sometimes major building works can be risky – especially if you have tenants in the property because if something goes badly wrong, they may even sue you, ask for compensation or you may need to rehouse them at short notice (e.g. a flood caused by building works going wrong). This of course can be highly stressful for all concerned – at worst land you in court.
Damp Basement With Tenant in Medium Priced Area: An example is if you have a basement flat with a mild damp problem. You decide it adds value to tank the basement in stages. The property has a living room and bedroom. You convince the tenant to live and sleep in one room – and rotate around the tanking work. Half way through, the building regulator stops the work and your tenant decides to sue you for breach of contract. The housing authority says you need to re-house the tenant and you lose thousands in legal and re-housing bills and liabilities. Then the tenant refuses to move back after you have spent £20,000 tanking the basement. The flat was worth £80,000 in damp state with a tenant and after finishing the work it is worth £90,000 without a tenant, with £5000 re-housing and legal bills – you sell quickly after a six month void and end up losing £15,000 in total – when you could have done nothing and kept the tenant – by using a dehumidifier.
Damp Basement Without Tenant in High Priced Area: A similar example is if you have a basement flat with a damp problem in a high priced area. You decide it adds value to tank the basement in one go over a 4 week period during a rental void. The cost of tanking the basement is £25,000. The flat was worth £200,000 in damp state without a tenant and after finishing the work is worth £260,000 without a tenant. The rent you can now achieve in damp free condition is £1250 a month rather than £1150 a month. With this investment of £25,000 you have therefore added £35,000 in capital projected value after costs and your rental income will rise by £100 a month. On balance its probably worth the investment. It has a VIR or value/investment ratio of 1.4 (or a 40% initial return).
Loft Conversion: You own a 3 bedroom terraced house in Manchester with 3 individual ten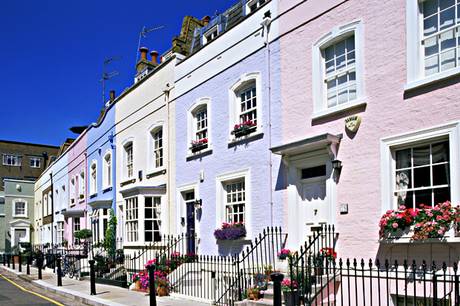 ants – using separate rooms with one contract – let to students. You have a large unconverted loft. The property is worth £160,000. It costs £30,000 to convert the loft after checking against all building standards and regulations. You go ahead with the work with the hope of renting out the extra room – the students are not happy with all the building work and it is very stressful for you and them. You then have an estate agent to value the property, it's not in a great area, but not terrible either. All the other properties you notice do not have loft conversions. You are disappointed to find the new value is only £175,000. Then you find out if you use the top floor for rental purposes, you need to apply for a HMO or Home of Multiple Occupancy licence because it's now on three floors instead of two and would be used by 4 separate households, rather than three. Fire alarms and other requirements would cost £5000. You are not allowed to let the current tenants use the loft even if they use it as a lounge for free because it would class the property as a three floor rental. You are therefore forced to seal the loft off. In any case, the extra rental would only be another £100 a month if a single contract was executed. You have therefore lost £15,000 on the initial investment, have no extra returns and would need to wait many years to re-coup the other £15,000 that you have lost. It's taken a massive amount of stress and it's lost a lot of money. You wish you had never thought of the idea in the first place.
Car Parking: You own a tiny stone built cottage in a cramped and trendy fishing village in Devon – popular with boating people and Londoners. Parking is horrendous especially in the summer, since a car park on the outskirts of the village is 7 mins walk and costs £5 a day. You have a small overgrown back garden measuring 3 metres by 4 metres. But you realise there is access to the road. You could knock a 2.5m section through the wall and add a car parking space. You do some research and find it is just on the edge but not in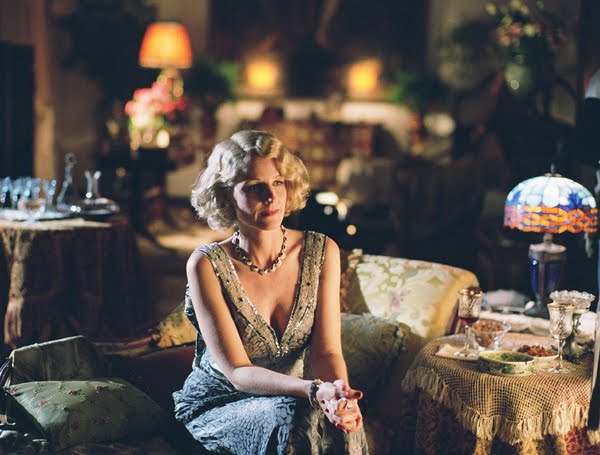 a conservation area. You ask an estate agent and they formally value your property at £200,000 without a parking slot, and £235,000 with a parking slot and smaller garden or private patio area adjacent. The planning office say planning permission is required, it costs £350 and takes 6 weeks. You discuss with the two neighbours and proactively offer then £500 each in compensation. No objections are received and planning permission to knock the hole in the wall is granted. Your builder takes 2 days to put gravel down, you make sure the slot is wide enough for a Range Rover – just in case a rich Londoner needs to rent the property or buys it as a second home. The building work costs £700. You put the property on the market. A bidding war breaks out and the cottage sells for £255,000. It's the only cottage under £300,000 in the village with an off street car parking slot. Someone from Kew in SW London buys the cottage as a holiday home – they drive a Porche Chyenne and don't want it scratched. You make about £50,000 additional value in six months with an outlay of about £1000 – and feel very smug. You read an article saying parking bays in St Ives are selling for £60,000 a piece in Cornwall, so you are not really surprized how it turned out – it was a very low risk project with very high returns – all you did was add a parking bay and followed regulations!
Car Parking: You own a terrace house in Blackburn with off-street parking in a conservation area worth £120,000 with students as tenants. You think the tenants will find off-street parking handy. You knock a hole in a six inch high sandstone wall – thinking no-one will notice. It costs £300 and you think you might be able to squeeze another £15 a month rent out of the students when the next contract extension is due to start. The estate agent says it does not add any meaningful value to the property – and it looks rather ugly. The students don't use it – instead an abusive neighbour parks his car in the new parking bay- he claims it's the local communities land. Then you get a letter from the Conservation Officer and another one from the Central Planning Office complaining you are in breach of planning regulations and should have applied for planning permission – and flag the house is in a conservation area - they agree you can submit the planning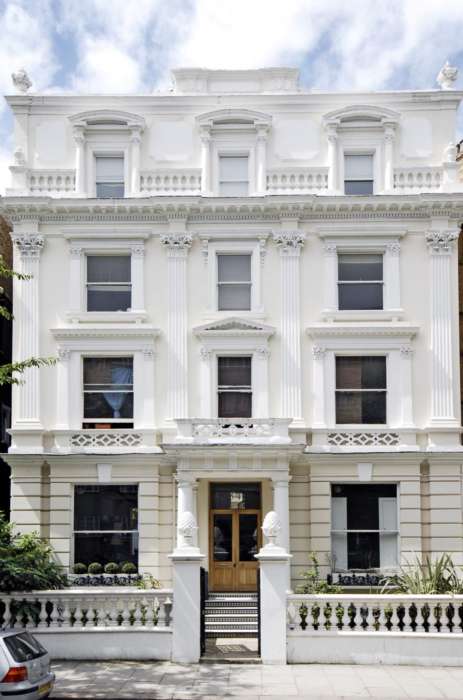 permission retrospectively for the cost of £350 – in a way you get lucky. But all the neighbours then complain. Planning permission is refused. The conservation office issues a building order stating you need to re-instate the wall using a master stonemason using original Millstone Grit Pennine Sandstone. These stonemasons are rare and expensive as is the stone. The quote comes in for £2200 to re-instate the wall. It's been a costly and stressful failure all around. You wander why you ever started the project to take down a miserly 0.3 x 2.2 metre section of wall in the first place!
Maintenance and Repair: How to maintain your 'buy-to-let' property
This section introduces the economics of rental property maintenance, describing typical maintenance and repairs jobs you might have to perform on your property, with an indication of costs, value and risks. It shows the benefits of good maintenance along with some of the pitfalls.
Should you contract maintenance jobs out, or should you do them yourself? - should you do them at all? - we help you evaluate which jobs are worth doing, and by whom, with a couple of examples.
Failing to maintain your property can cost you thousands, we show how simple preventative maintenance jobs can help save you money.
The Economics of Property Maintenance
Property investors are always looking to add value to their portfolios. One has a choice between investing money on maintenance (either routine or one-off), or as capital for further property purchases. If properties are not properly maintained, their value will erode – this might be marked if for instance a small job of replacing some roofing slates is not performed which leads to a large flood of the house. Other items, such as interior decorating, can often be put off without long-term damage – that said, you might find it more difficult to rent your property, and the rental value might be lower.
The appropriate prioritisation of maintenance jobs and budgets is very important to maximise the value in your overall portfolio. Maintenance takes time (both management and actual labour), can be expensive and it is sometimes hard to see the immediate economic benefits.
During periods when property prices are rapidly rising, an investor may wish to reduce maintenance to a bare minimum to keep the properties presentable and make sure long term value is not destroyed, and put capital into expanding the portfolio. If prices flatten, then the investor may wish to concentrate on high levels of maintenance and upgrade, and maximising the rental income.
Maintenance costs of Leasehold Properties: Service charges and other costs
Most or all of the external maintenance of leasehold flats will be performed on your behalf by a property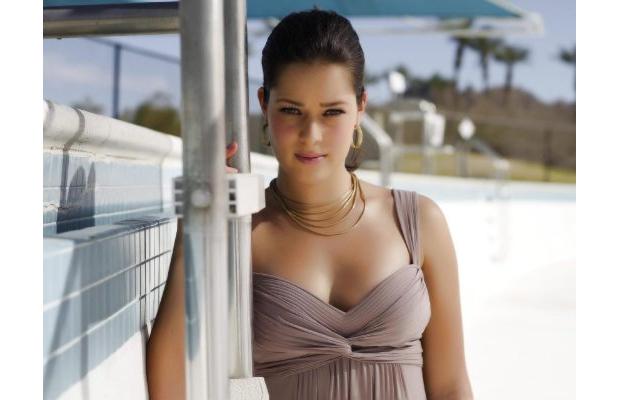 management company and you will be charged pro-rata for these works – payment is normally made within a quarterly, bi-annual or annual Service Charge. On occasions, a one-off payment may be charged for emergency maintenance work – such as a structural or roofing problem that is not covered by the building insurance. These charges would normally be communicated up front to warn you of the cost – you would have some amount of time to query or challenge the cost before the works would go ahead.
Service charges, which include building insurance for a say £200,000 flat in South East England normally range from £700 to £1500 per year. In addition to this, there might be a 5-10% chance of a one-off bill of say £700-5000 for emergency repair work.
Service charges do not include the interior maintenance you might have to do, like re-decoration, cleaning or replacing carpets, unblocking pipes, replacing locks, mending showers, replacing boilers. This annual amount is likely to be about the same as the service charges.
In all, the maintenance and repair bills (including service charges) for a typical £200,000 flat would be in the range of £1000-3000 a year. If the property is freehold, and you do most of the work yourself, you might be able to halve these costs. That said, if a boiler need replacing – something which happens every sa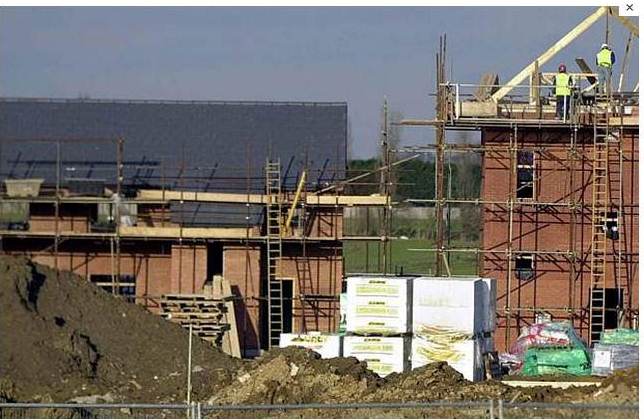 y 7 years, then the bill for a professional to do this job will be between some £900 and £2000.
As you can see, if you have a medium sized portfolio of 10 properties (all say £200,000 flats), and a bad year, you might be paying some £5000-£10000 above your base estimate. Your total base estimate including service charges if you do some work yourself (e.g. decorating) and contract other work to be done (boiler, plumbing) could be about £20000, or £2000 a property.
Maintenance costs of Freehold Property
If you have a freehold house, you will be responsible for all the repair and maintenance yourself. If some of this repair work is caused by natural disasters such as flooding or storms, you might be able to claim the cost of repair back from your insurance company through your building insurance. Make sure you take photographs of the works and damage and can count on an objective builder to give an expert view on what the damage was caused by – so help with the insurance claim. Also contact the insurance company as soon as you look as if you need to make the claim, preferably before the work is done.
Contract out or DIY? Evaluation of a Re-Decoration Job - Example:
One of the most cost effective maintenance jobs is re-decoration of a property. As an example, if you do this yourself, it might cost 3 days hard work and about 200 pounds in paint and materials. The work might raise the value of your flat from £200,000 to £203,000 pounds and increase your rental value from £825 to £850 per month.
If you pay yourself £30 an hour (net) for 24 hours work, this is £720. So you can see it has a value/investment ratio of 2.77 - e.g. 2000/(24*30). This rises to 3.19 if one year's extra rental income is assumed - e.g. 2000+(12*25)/ (24*30). The job however does become inefficient if you can earn 100 pounds an hour somewhere else and/or you can get a decorator in to do the job who charges say £1500. That said, you might find you have to do the work to get a tenant, reduce void periods to a minimum or sell the property. So overall, as long as you can keep your costs down, the job looks attractive. The purpose of showing this analysis is to make you think about a job before starting it.
Contract out or DIY? Evaluation of Kitchen and Bathroom Replacement - Example:
Much value is destroyed by doing jobs that you might perceive to be important, but are not actually needed. An example is replacing a 4 year old kitchen in a £120,000 flat that is in a reasonable state, with an upper end of the range kitchen costing £7000. It will probably add £3000 to the value of the property, add 10 pounds a month to rental income, be a lot of hassle and risk and end up making you a loss.
Each job needs evaluating on its own merits. What tenants and purchasers of property normally want is a clean, tidy and well decorated property with neutral colours, nothing broken with an acceptable kitchen and bathroom. Only replace a kitchen and bathroom if it clearly looks old / tired or out-dated.
If you do replace it, this can be done effectively at quite low cost if you choose the right products. An example is replacing an old plastic avocado coloured bathroom suite with new white pot units with full white tiling, lighting and mirrors – this might cost only £1500-£2500 if you get the job done with a low cost supplier using their fitting service. And it might add £4000 to the value of the property because the old bathrooms dragged the value down so much.
Saving Money with Preventative Maintenance
Some of the most effective maintenance jobs are the simplest and cheapest – those that prevent further maintenance, so called 'preventative maintenance jobs". Some examples:
| | | |
| --- | --- | --- |
| This Job | | Prevents |
| Clear drains and gutters of leaves/debris | | Flooding |
| Treat and fill rotten window sill | | Window being replaced |
| De-scale central heating system and boiler | | Boiler being replaced |
| Clean soap powder from washing machine | | Flooding and excessive wear |
| Clear drains of gunk | | Flooding, plumber being called to unblock |
| Mend cistern of toilet | | Dripping water and damp to side of property |
| Mend damaged roof slates | | Flooding, roof collapse |
| Mend leaks in kitchen | | Flooding, roof collapse, floor damage |
| Insulate piping | | Burst piping and flooding during winter |
The table shows the damage one can potentially do if no preventative maintenance is performed. It also shows the type of risks you are taking on when owning property.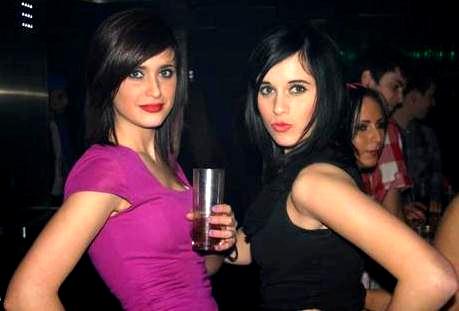 If you hear your tenant complain about a leak, take it very seriously and act immediately. If you don't, you might find your roof collapses and the flat below charges you for damage to their property as well. This also goes for burst piping during the winter – if you are in any way negligent and don't properly insulate, or your property is empty for an extended period, you won't be covered for insurance purposes – damage caused can run into many thousands from a full-scale flood caused by burst pipes.
Finally, if you do not do maintenance properly – you send a message to your tenants that you don't care too much about the property condition. This is likely to be reciprocated by the tenant – and you will find they care less about the issues as things get worse. The tenant may also use it as an excuse for not paying their rent on time, or at all. If you act quickly with concern on maintenance issues, the tenants are likely to tell you everything and help you in return by looking after the property - this can add a lot of value.
Cost of Typical repair and maintenance jobs on rental property
Typical repair and maintenance costs for 150,000 pound value flat in SE England:
| | | |
| --- | --- | --- |
| Job | | Cost Range (UK £k) |
| Boiler need replacing | | 1000-2200 |
| Replace/repair roof (one sixth share in leasehold block) | | 2500-4000 |
| Central heating system and boiler needs de-scaling | | 250-350 |
| All rooms need redecorating | | 350-2500 |
| External windows and wood need painting | | 200-4000 |
| Carpets need replacing (or cleaning) | | 400-3000 |
| Washing machine and tumble drier need replacing | | 300-650 |
| Tumble drier need replacing | | 200-350 |
| Fridge needs replacing | | 200-400 |
| Sofa needs replacing | | 250-800 |
| Bed need replacing | | 180-350 |
| Kitchen units need repairing | | 75-300 |
| Lino or laminate flooring needs replacing | | 70-250 |
| Garden fence needs repairing or replacing | | 75-600 |
| Drains and gutters need clearing | | 50-200 |
| Shower unit and curtains needs replacing | | 100-300 |
| Dish washer, fridge or cooker needs repair | | 100-180 |
| Door locks need replacing | | 50-250 |
| Garden needs tending – grass cut, bushes cut back | | 20-200 |
| Two light fittings need repairing | | 20-100 |
The lower end of the range corresponds to doing the job yourself and getting a good deal from a local low cost supplier. The upper end of the range corresponds to having your letting agent contract the work, having good quality (high cost) replacements, repair and maintenance.
The assumption is that all the above jobs, except boiler replacement and de-scaling and replacing the roof, could be done by a landlord who is experienced at DIY. What you have to do is weigh up whether your time is better spent doing these jobs, or working for earned income, or focussing your investment brain into finding good deals (which may save you say £40,000 a year on a medium sized portfolio).
We hope this guidance has been helpful – to assist you positioning your portfolio. If you have any comments or questions, please contact us on enquiries@propertyinvesting.net