101: Green Taxes in UK
12-09-2006
PropertyInvesting.net team
There has been a lot of news - much of it "hot air" about global warming. But one thing seems almost certain, it will be used as a tool to raise tax revenues by Government Treasuries. Our Special Report 97 covers Global Warming in some detail and the impact it might have on property investment patterns. Recent news of UK country-wide congestion charging for cars and 'green' airline taxes is worth considering. If you are purchasing a holiday home 'in the sun' - it might become far more expensive to travel to - this might also impact your holiday rental demand. In the UK, holiday destinations many hours drive may become less popular because it costs so much to travel to - one could easily envisage congestion charges of say £200 for a return car trip from London to Devon on a bank holiday. This new system will likely take many years to expand - probably 2020 before it is started in earnest. But it's worth considering these trends now - so you can make wise lon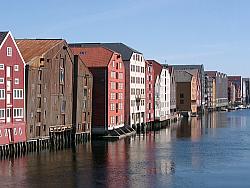 g term investment decisions. As travel in heavily populated areas become more difficult, expensive and overcrowded, holiday and second home properties closer to big business districts might become more popular. Examples - holiday cottage in Whitstable Kent (50 miles east of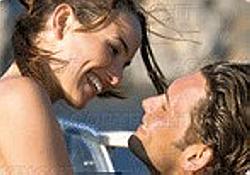 London) or sea front apartment in Brighton (50 mins train to London).
Commuter towns within driving distance of London but with poor train services might suffer. However, towns with excellent rail services which would avoid congestion charging would become more popular - e.g. Woking, Reading, Ebbsfleet (2007), Stratford, Sevenoaks, St Albans. City centre living might also gain in popularity - in part because travel becomes more expensive and tedious, and also because the rich cultural experiences will be popular with wealthy retiring babyboomers (e.g. London Soho, Midtown, Bayswater, Bow, City, Borough, Vauxhall, Chelsea, Mayfair, Shad Thames).
In the USA, green taxes are likely to be less invasive than in Europe/UK in large part because the country has more space and taxes on fuel are extremely unpopular with the US population. Carbon or 'green' taxes will be more stringent in populated areas and the most environmentally sensitive state such as California. But it's difficult to envisage congestion charging taking off in the USA.
The massive costs of large rail projects will likely not lead to a revolution in train travel - most high speed services lose a lot of money. But in Europe, the connectivity of the major cities being served by Eurostar will help boost property prices - London, Stratford, Ebbsfleet, Ashford, Calais, Lille, Paris, Lyon, Marseille, Brussels, Amsterdam. It's worth considering that someone living near Ebbsfleet NW Kent in 2010 will only be 2 hours by train from Paris, 2¼ hours to Brussels and 20 mins to London - not a bad place for a Euro commuter to live. Stratford is another interesting proposition - particularly with the London Olympics in 2012 and the £5 billion investment in this project - much of it in the Lower Leas Valley (Leytonstone to Canning Town with focus on Stratford).