107: High earners - tried holiday homes and one bedroom flats?
01-06-2007
PropertyInvesting.net Team
Are you a high income earner? What about holiday homes?
One of the most attractive tax incentives we have encountered is that losses incurred on earned income from property investment is deductible against income tax. This means that if you own a holiday home and let it out or own a hotel/ B&B, but you are not able to let it out all year, then you can deduct/claim any losses against your income tax. If your income tax is taxable at the higher rate of 40%, then the financial benefit rises. Is it any wonder that so many high earning individuals buy holiday homes - these are often renovated and only let out for part of the year.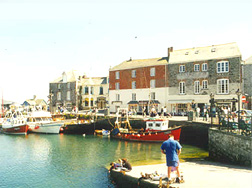 Because of the house price boom, increased popularity of holiday homes in coastal locations and capital value increases from renovation, one can see how this is such a lucrative and low risk investment for high income employees. Essentially, any losses from holiday lets, hotels and B&B is deductible against income tax. However, buy-to-let earnings are not considered "earned" and hence any losses are not deducible against an employees income tax. For all those high earning individuals who pay mostly 40% income tax - it's well worth researching further. But we aware that the current Chancellor has a habit of changing the goal-posts, so I would be wary about budgeting for this type of tax treatment lasting for the next ten years. And you can probably see why it was so easy to increase council tax on second homes.
What about studios and one bedroom flats buy-to-let in southern England?
As more and more people live on their own as families become smaller, there are larger student populations, more temporary workers / immigrants, divorce is more common and more single elderly people live independently, there will be a greater need for one bedroom flats and studios. Only 5% of properties in London are 1 bedroom flats. There is an expanding market for one bedroom flats and studios in good rental locations. So if you own a large rambling house in a lower priced area, it may be worth splitting into smart studios and 1 bedroom flats, then letting these out individually. In London, the lower priced 1
bedroomed flats rent for £650/week and studios £550/week. In southern England, prices in cities like Southampton, Bristol, Oxford, Brighton and Portsmouth are not much cheaper. Demand from students is very strong. So if you have a flat or house with large bedrooms, consider installing a shower and small kitchenette and converting to studios to maximise your returns. Make sure you keep within the building and letting regulations and do not underestimate renovation/upgrade costs. It is worth considering that if the work costs £20,000, you could use these funds as a down-payment on another flat - so unless you can release additional equity after upgrade, conversion might not be the most attractive economic opportunity in view of the high levels of cash required.
Inward migration - particularly of eastern European workers - some 600,000 in the last two years also creates a strong supply for one and two bedroomed flats particularly in market towns in farming areas. Momentum will likely be maintained with Bulgaria and Romania joining the EU on 1st Jan 2007.
Its difficult to see how one bedroom flats will not be popular for many years to come, as people want their independence and live on their own, or with a partner. Longer commutes mean many people have a flat for work and live in a family home at the weekend - so prices of London flats at the low end of the market in central areas are likely to move higher over time - note - it's still possible to buy 1 bedroom flats in New Cross, Deptford and Brockley (also Plaistow, Canning Town) for £130,000 - this area is only 1 1/2 miles from the City of London financial centre.