111: Property investing in South Africa
02-09-2007
PropertyInvesting.net Team
The PropertyInvesting.net team visited South Africa to provide some insights for our visitors. Starting with the Cape Town area - it's absolutely beautiful. Dramatic scenery, lovely beaches, history, culture, low retail prices, a growing economy and amazing "Mediterranean" climate – similar to central Italy. Only problem is the crime – you have to "watch your back" and "don't be too trusting". As we have described before, the retiring babyboomers with high net worth will be looking for select properties with sea views, sun, sand, sailing, scenery. Most of the British arriving at Cape Town airport seem to be over 55 years only.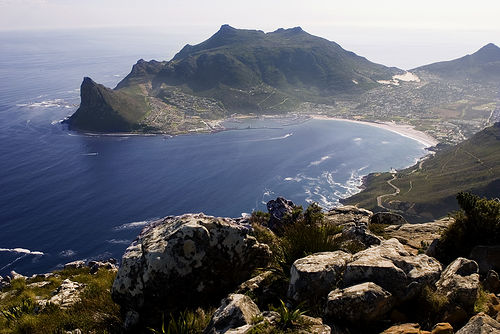 You have all this beauty on the coast road from Cape Town through Sea Point, Cliftonville, Bantry Bay, Camps Bay, Llandudno through to Hout Bay. Camps Bay - Bantry Bay are the closest you will get to the St Tropez of Africa – the best beach front penthouses now sell for £1 million. Cape Town harbour is rapidly developing with nice marina, shops and restaurants – and good maritime history. The Claremont suburb of Cape Town has spacious executive houses with good security – these make popular long term corporate rentals. Most living costs are half what they are in the UK – no sign of this changing. Hout Bay is a more family oriented alternative residential area and is definitely up and coming – some new select gated developments are being built, the town does have a growing Township of squatters – crime is low because of a very effective neighbourhood watch scheme and community spirit. Further south along the dramatic coastline is Hoek Bay – a rather Bohemian place frequented by surfers – definitely up and coming – the sea is very warm which attracts bathers. Likely to become more mainstream and popular in the next ten years.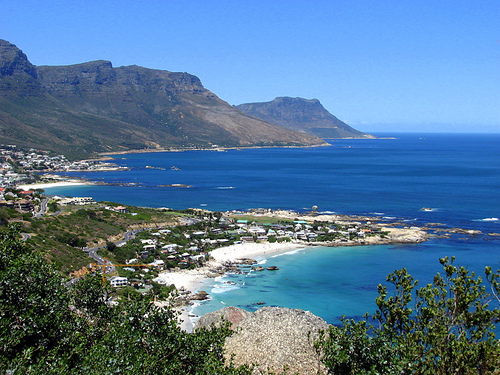 The economics of South Africa are less compelling – GDP growth of 3% is not stellar by any means. The Rand has dropped from 10 to 14.2 to the pound – this despite metal prices booming. It's still difficult to take large amounts of Rand out of the country. Commissions on property sales are high – like in Spain. Manufacturing, centred in Johannesburg, is doing well but South Africa has to compete with India and China, so the longer term outlook may not be so good. The crime problems don't seem to be getting any better. So South Africa is not without its risk though any property investor visiting Cape Town and seeing Table Mountain, the Seven Apostles and all the beautiful beaches, wildlife, wineries, sun, sand, sea, scenery and culture will feel like buying a property.
Prices rose the strongest in Pretoria last year – 45% in some areas. This area used to be one large Township – now many locals have jobs in manufacturing, mining and land and property price have risen accordingly. Not for the average investor but for the more adventurous – could be with considering. In the Cape Town area, prices rose about 16% last year and are expected to rise by a further 7% this year. Interest rate recently rose to 9% so this will likely hinder the property market in 2007.
Other developing cities are Durban on the east coast and Johannesburg the capi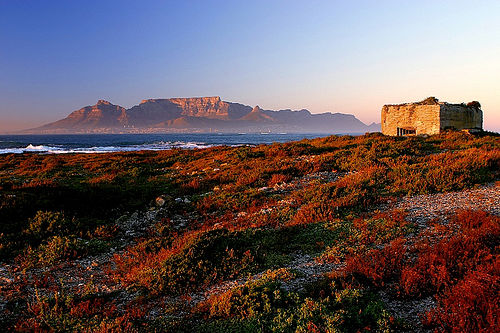 tal and main financial centre – crime is still a big problem, so researching an area and buying secure property is important.
Price have started to flatten off now – so the big boom of the last 4 years has ended – if you invest in South Africa, it will undoubtedly be a bet on the strength of the Rand. And any hike in oil price will hit the country hard – or taxes on airline fares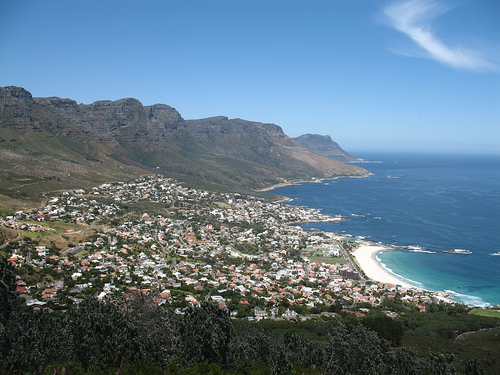 (carbon tax) in view of the distance from Europe, Asia and USA.
But the Football World Cup in 2010 will likely boost prices in the main cities – Cape Town will see a big new stadium being build about 1 mile south-east of the harbour / marina - properties close to the action are likely to see values rise at a higher rate than the average area.
So overall – if you want a retirement home in the sun, it's a great place being in the southern hemisphere – but for serious property investors, it might be best to focus are areas back home close to where you live. Its more manageable and easier to pick up below market value property on an ongoing basis. And you wont have to worry about currency fluctuations.