112: Tenants getting you down? – Buy Some Land
02-09-2007
PropertyInvesting.net Team
Most Buy-to-Let investors never intended to become professional Landlords – they only got tenants in to help pay the mortgage. Tenants, like all other human beings, can be difficult to manage – one reason is, one cannot control them – they can be unreliable, or worse, dishonest and untrustworthy. They may even damage your property – at the extreme on purpose. The stress of managing tenants has led many a buy-to-let landlord to consider selling up.

If you want an easier life, you might consider selling up and buying land. The great thing about land is – you don't need a tenant, unless you decide to rent to a farmer that is. If it's a building plot, you don't need to do anything with it – a fence is all you need – even if the fence breaks, you might not need to fix it. The big problem is – you cannot leverage up your money like you can with buy-to-let property. Often, you won't get more than 50% loan to value, or less. And you are not likely to get any rent – even if you do – it will be very low (unless you make it into a temporary car parking).
The trick with land is getting a parcel of land that leverages you into a strong position. An example is, a parcel wedged between two larger plots that you have intelligence that a property developer needs to kick-start a major development. This is a so called "strategy plot". If you purchase it, you may be able to flip it quickly to the developer for a healthy profit.
We know of someone who became a millionaire from spotting a steep plot on the side of a road in Cornwall – it was completely overlooked – but he managed to get planning permission for a block of flats – the plot looked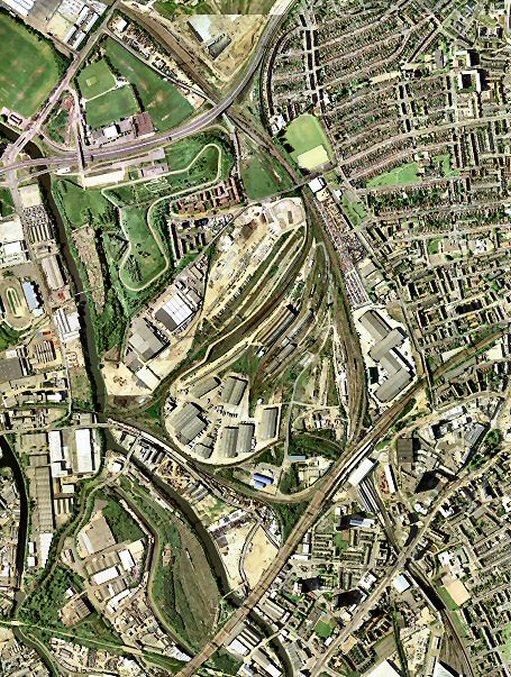 out over the sea – a developer bought it from him. He made a 1000% return on investment.
The key thing about land is – spotting an opportunity preferably one that no one else has spotted – and when you have spotted it – securing an option on it. Many land deals break down because the land owner either distrusts the purchaser or likes the idea of selling it then goes to someone else for a higher price or better terms. Land is a very emotional asset – many land owners have had land in their family for years – they like to stay in control and do not like to loose control during the deal making process. So how you relate to the land owner is particularly important. We suggest you give references to prove you are trustworthy – if you are acting for a company, this may help. If it's a well known land company, even better. But land deals are also open to individuals – and you'll have to try and learn as you go how best to treat each land owner.
Some will want to spend lots of time building a relationship before doing a deal – others will work faster but may make their impression on their first encounter with you. It's a tough business line – but the rewards are tremendous. It will take much time, scouting for land, knocking on doors, having meetings, persuading owners why they should sell to you. You might scout and identify 1000 plots of land, approach 100 owners and get a meeting with 5 of them. Only two might lead to options on a plot of land and one to an actual sale. If you like certainty and not being rejected, it will not be for you. If you like to follow a system, like making cold calls, investigating ownership, are highly motivated and do not mind being told to walk, it could be just the business. It's possible to do the job whilst working full time, but visiting people during normal office hours is most common – so you might struggle if you have a full time job.
Be aware, any piece if land is a potential value creating opportunity. If you envisage you can purchase at below market value, quickly add value (e.g. by gaining planning permission), and the plot is marketable, then you will make the biggest profit. Don't expect to make any money buying a remote piece of Scottish Highland. But if you buy a 2 acre agricultural plot next to an intersection on the M25, then get planning permission for commercial development, you might make £2 million in six months. If you buy a ½ acre plot in SE England for £20,000 without planning permission, then gain planning permission for a 4 bedroom detached executive house, the land will be worth around £180,000 – a £160,000 gain in six months.