126: UK trends and re-development areas
04-02-2007
PropertyInvesting.net Team
Trends - Continuing Housing Shortage: Our website has been predicting a housing shortage for many years now and it's absolutely no surprise the cumbersome planning process, increasing environmental constraints and land shortages – along with roust economic growth and increasing population has led to a severe housing shortage, particularly in southern England. This will remain. Cornwall has the biggest percentage increase in population of any county in the UK, but there is almost no new building. So its any wander prices continue to spiral upwards. London's population is due to increase by 800,000 in the next ten years – with the average household having two people per home, the city needs 400,000 new homes. We cannot see these being built either now or in the next ten years. What's more, most people want to live in property home – e.g. a house with a garden. There are very few detached houses with gardens being built. So there is an increasing shortage of reasonable sized family homes with a garage, garden and close to good schools in southern England.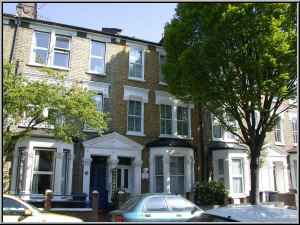 The population of England is due to increase from 46 million in 1990 through 50 million in 2007 to 58 million by 2040. The population of Wales and Northern Ireland will also grow strongly (see chart). For England, this implies an extra 6 million new homes being built between 1990 to 2040 – that's about 120,000 net new homes a year (on top of the 20,000 that are demolished). We frankly cannot see such high building levels being sustained to keep up with demand. From 2007 onwards, it's equivalent to increasing the housing stock from 26 million to 30 million – just to keep up – an increase of 15%. It's like building four cities the size of Manchester (2 million each). Meanwhile – the number of homes per person increased from 0.32 to 0.43 from 1961 to 1997. If this trend continues, by 2020 we'll need 0.55 homes per person – this statistic alone implies an extra 40,000 homes will be required on top of the 120,000 – hence 185,000 homes a year including those to replace demolished buildings. This is even more properties required, 4.3 million new homes by 2030 – again, we cannot see this happening.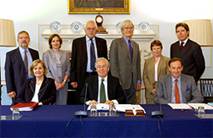 So those houses that are not "shoe-boxes" are likely to see prices escalating at a healthy pace in the next few years. Used flats and Victorian conversion flats will also do very well – because of the reduced size of most families and more single people living alone. Particular shortages will occur in areas where fast growing economic activity converges with a lack of land, historic and pleasant surroundings and population increase, with minimal building. Examples include:
· Oxford
· Cambridge
· Brighton
· London – West End (Chelsea, Soho, Belgravia, Kensington)
· London – west (e.g. Chiswick, Hammersmith)
· Winchester
· Guildford-Woking
· Reading
· Canterbury
· Maidenhead
· Bath
· Gravesend- NW Kent (new High Speed One Station)
· Truro
· Exeter
Baby-boomers downsizing and buying city centre properties in historic Cathedral Cities will drive the demand for higher-end apartments and quiet period terraces in such locations. Proximity to London will be important for these people – the above locations are examples of such locations.
Major Development Areas: Areas with big construction projects, regeneration and new infra-structure normally rise in price at higher rates than more mundane suburban areas. In the south of England, there are some particularly important developments taking place which will transform the area – this is a list to high these for the canny investor.
· Stratford – Lower Lees Valley (Olympics, High Speed One)
· Kings Cross (High Speed One)
· Gravesend-Ebbsfleet (High Speed One, regeneration)
· White City (Retail-Business Park)
· Wembley (Stadium-leisure)
· Greenwich peninsular (Housing)
· Docklands – from Limehouse to Beckton (Offices, housing, regeneration)
· Chiswick (Business Park)
· London Bridge (general activity)
· Peckham (regeneration ongoing)
· South bank (latter phases of regeneration – from Vauxhall to London Bridge)
· Elephant & Castle (planned regeneration)
If you overlap all these development areas – it seems unlikely that places like Hackney Wick, Bow, Shoreditch, Canada Water, Stratford "village", Kings Cross and Borough will not see continued price movements higher. The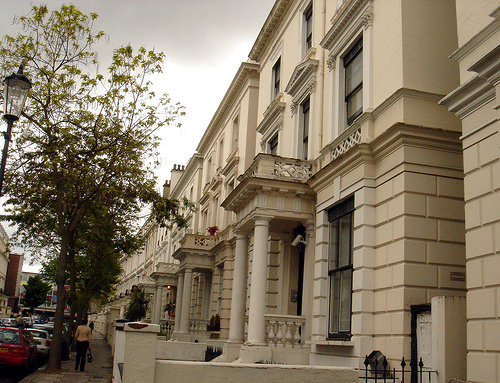 2012 Olympics, new High Speed One rail link, City Airport expansion and the shear number of new higher paid jobs in the West End-City-Docklands corridor makes it a low risk investment area. We particularly like the area just south of Tower Bridge – prices drop quickly away from the Thames. The trick is to get a very good priced property as close to the river as possible but south of the river. All those city workers need crash pads somewhere – and this areas of London, close to London Bridge railway station is becoming far more popular with the "city slicker" as years go by. If you can pick up a low priced flat just on the fringe of the man "building frenzy" prices will likely ripple out in the next few years. This zone started about ¼ miles south of the station. And remember, London Bridge is the site of the Glass Shard building planned to be London's tallest tower block, most likely to start construction shortly. This would add further kudos to the area – which benefits from Borough Market, the station (excellent communications), new offices, London Dungeons and proximity to the city.