129: Property ideas full ranked listings
04-08-2007
PropertyInvesting.net team
PropertyInvesting.net are pleased to provide a list of property ideas – these have been compiled over the last 3 years. We hope they stimulate some good thought for your own investment plans. You might choose to rank them using your own criteria – to screen out the ones you are not so keen on. We hope you find these ideas valuable – if you have any comments on them, please contact us by send an email to enquiries@propertyinvesting.net . They may be particularly helpful for people that might struggle with ideas and are better at the implementation-action-execution of property ideas. We will provide further listings of ideas if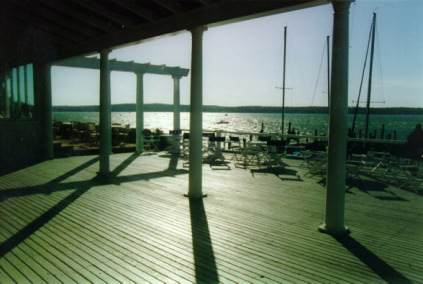 you think these are helpful – please provide feedback if you do. And forward them to your friends or colleagues if they catch your imagination.
· Invite a builder to do a deal on your property – cut of profits or provide incentive for low price building
· Prepare a list of renovation ideas for your portfolio then rank them on value, cost, time
· Provide bedsits for key workers or student houses anywhere where there is high yield e.g. Bradford, Woolwich, Plaistow, Kings Lynn
· Start a land acquisition agency – using website
· Buy a crescent flat in Buxton, Derbyshire – prices should rise strongly
· Buy land at auction or an old house and demolish for land to build big new executive house
· Get land and detailed planning permission for four – four story gated mews townhouses (with penthouse on top and terraces, do an off-plan development) – sell land with plans to developer
· Buy low cost un-renovated central City studios, renovate in high quality bachelor pad then flip
· Buy in Lille (High Speed One), Genoa (regeneration) and Prague (flats for £60,000, EU now joined)
· Manage your property yourself – save 15% on rental income
· Set up a trust fund for capital gains tax relief if you are an expatriate for 5+ years
· Gift property to your children if you have >£350,000 equity in your home, particularly if you are over 65 years old
· Specialize in high rental yield homes of multiply occupation - 4/5 bedroom London houses – make sure all tenants have jobs and good credit history.
· By property in Bratislava (30 miles from Vienna) and or Tatry Mts in Solvakia – boom area (low tax, car factories providing new employment)
· By homes in Valencia – arts buildings/centre, architecture, night life, 3rd biggest Spanish city, new communications
·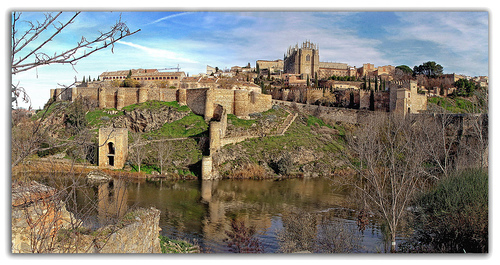 By property in Costa Blanca looks like weather almost as good as Costa del Sol (dry, warm in winter) but much cheaper
· By property in Varna Bulgaria – has a nice beach, history, cheap villas and skiing 2 hours away – watch for expanding budget airline
· Do rental deal with local council to provide bedsits for key workers
· Buy land at the end of your garden – then build a house on it and sell – making serious profit
· Convert all lofts into extra rooms or flats
· Convert all basements into extra rooms or flats
· Extend all houses to double the size
· Build houses the garden of all detached properties with large gardens
· Use low cost property websites to sell property – saving 1.5% of sale price
· Buy house on corner plot build another house or extend to the side
· Have a housewarming party in your garden – invite your neighbours – then try and do some property deals with your neighbours who have large gardens
· Buy holiday home in Slovakia – cheap for summer breaks and very low priced
· Consider buying in Barritz SW France – could be good holiday option (check flight costs etc) – nice food, weather okay, and up-and-coming
· Invest in property in Newquay, Cornwall – Rick Stein further north in Padstow, new Duchy Poundsbury, Fistral Surf Centre, rail investment, airport, Eden close by, baby boomers retiring and middle class surfing (boggy boards and better wet suits)
· Move to Slovakia to avoid tax – flat 22% tax rate and no capital gains tax on UK property sales after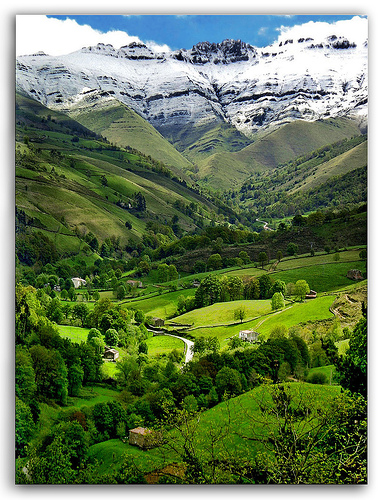 about 5 years
· Get grant from local council to build affordable homes
· Consider moving abroad for periods to maintain offshore tax status – and hence reduce 40% capital gains tax liability on sales
· Buy coastal bungalow, knock down, build on same floor plan with cellar, big dormer roof and attic rooms – build then sell on (or sell with plans attached)
· Do some deal with a local architect
· Set up property consultancy and company to leverage your property skills and develop your passion – try and not do joint ventures (hence maintain control)
· Buy a farm just south-west of Calais in the hills close to the Eurostar (High Speed One) train station – could be new commuting area for London after 2010
· Buy in Bradford – fast growing property prices from low base (prices have doubled since 2002 and will likely rise with its proximity to Leeds)
· Consider buying land for a cemetery in UK in a nice location – there is a shortage
For property investors that prefer a more extensive ideas listing, that has been ranked by PropertyInvesting.net, we can provide you with the following list. The score are 10= excellent, 0=very poor. 20 is the maximum score. We have only provided the top half of the ideas we have generated i working sessions. Again, we hope some of the ideas will capture your imagination and motivate you to get actioning - remember, you cannot make money unless you activity action investments. Good investing to you all....
| | | | | |
| --- | --- | --- | --- | --- |
| No | Property Business Ideas | Quality of Idea | Money Earning Capacity | Total |
| 1 | Buy land in London or Derbyshire - apply for planning permission, sell land | 10 | 10 | 20 |
| 2 | Survey for old windmills, stations, schools - buy land hen submit planning permission (then sell) | 10 | 10 | 20 |
| 3 | Buy old commercial land next to Canals in UK - for shipment business or housing | 10 | 10 | 20 |
| 4 | Buy property from old people (low price) the rent back - long contract (sitting tenant) | 10 | 10 | 20 |
| 5 | Newquay surf lodge - highly profitable | 10 | 10 | 20 |
| 6 | Invest in social housing for key workers in re-generating area of London and North - do up and sell to key workers | 10 | 10 | 20 |
| 7 | Buy in hotspots areas - like Kettering, Peterborough, Kings Lynn, Liverpool | 10 | 10 | 20 |
| 8 | Focus investment on low end of market - buy big block of flats for rental - using government money/help - for key workers | 9 | 10 | 19 |
| 9 | Development of property via grants and funding from Govt | 9 | 9 | 18 |
| 10 | Buy land, plant trees, partition, install cabins and sell | 9 | 9 | 18 |
| 11 | Buy quarry, plant trees, partition, install cabins and sell or hire holiday homes | 9 | 9 | 18 |
| 12 | Buy-to-let rennovation franchise with friends and skilled people (buy, update, let, cash) | 9 | 9 | 18 |
| 13 | Buy property with no money down and flip | 9 | 9 | 18 |
| 14 | Buy 8 houses with 7 beds in city with low price and high rentals - for large passive income, and retire | 9 | 9 | 18 |
| 15 | Invest big in Woolwich - student or multi-occupany close to station (DLR arrives 2007) | 9 | 9 | 18 |
| 16 | Student houses in London - equal economics of Holland - using Ester in New Cross/E London | 9 | 9 | 18 |
| 17 | Buy land for Theme Farm in SE or East London - speculative development option | 9 | 9 | 18 |
| 18 | Buy large ramshackled house, rennovate into 4 flats and sell or let | 9 | 9 | 18 |
| 19 | Build parks as part of carbon tax trade deal for large emmissions companies (also property development potential) | 9 | 9 | 18 |
| 20 | Start land brokerage and trading company - buy in hot areas and sell land | 9 | 9 | 18 |
| 21 | Conversion of swimming pools to infinity pools in Spain - Costa del Sol | 9 | 9 | 18 |
| 22 | Buy-to-let or canalside in Birmingham (close to retail investment boom sites, Bullring)-high yield | 9 | 9 | 18 |
| 23 | Buy-to-let holiday property 15 miles NE of Inverness - Harrods theme park, shop, Salmon falls | 9 | 9 | 18 |
| 24 | Old barn conversions - look for farm buildings in mid-north Holland (close to stations) | 9 | 9 | 18 |
| 25 | Start a Family Property Trust - to reduce tax exposure and increase income | 9 | 9 | 18 |
| 26 | Small fast food joint in local area - buy small commercial place for high cashflow | 9 | 9 | 18 |
| 27 | Buy land on coast front, looking over water, flats, close to town centres, even walk, arty places | 9 | 9 | 18 |
| 28 | Buy cheap houses with large back gardens and getting planning permission to build another house (or sell plot) | 9 | 9 | 18 |
| 29 | Buy farm with no land (contract with farmer) in Holland close to station, then buy land and flip | 9 | 9 | 18 |
| 30 | Coastal property in Croatia near Dubrovnik (airport) - land deal | 9 | 9 | 18 |
| 31 | Buy high rental yield house close to Cannes (mid winter) and Beckhams | 9 | 9 | 18 |
| 32 | Do deal with Nibby to buy land around town to make a greenbelt park to protect against development | 9 | 9 | 18 |
| 33 | Buy in Abertillery north of Cardiff - 3 bed terrace with views for 50,000 pounds - for capital value | 9 | 9 | 18 |
| 34 | Buy an bedsits as long as yield is 10% plus | 9 | 9 | 18 |
| 35 | Invest in property in Brataslava - now 19% flat tax and EU entry May 2004 (Euro end decade) | 9 | 9 | 18 |
| 36 | Buy either property with land (split/flip), or many bedroomed house for living and rental | 9 | 9 | 18 |
| 37 | Buy land and get planning permission to build, then sell plot | 9 | 9 | 18 |
| 38 | Invest in property in Lille - spur of Paris, London, Brussels train - future growth location 2007+ | 9 | 9 | 18 |
| 39 | Build half windmills in areas of old mills in Holland and UK | 9 | 9 | 18 |
| 40 | Build copies of famous houses on good sized plots, then sell | 9 | 9 | 18 |
| 41 | Invest in Blackpool - Las Vagas style casinos due to open up which could drive up prices (Northamption another option) | 9 | 9 | 18 |
| 42 | Sheerness - very cheap, future London retirement have, close to Ebbsfleet (no airport traffic) | 9 | 9 | 18 |
| 43 | Become specialist in selling seaside huts | 9 | 9 | 18 |
| 44 | Buy land, split and sell in parcels for recreation, pets graves, picnics etc - close to London | 9 | 9 | 18 |
| 45 | Buy big old flooded quarry - convert to fishing, caravan park, other ideas | 9 | 9 | 18 |
| 46 | Buy old ramshackled bungalow in nice area with big garden and build a gigantic house on it | 9 | 9 | 18 |
| 47 | Become specialist in buying and selling garages | 9 | 9 | 18 |
| 48 | Earthquake city/property advice website - mix geology and property skills | 9 | 9 | 18 |
| 49 | Buy farm-house with no land, only after getting option to buy 5 acres, then sell to city down-shifter as farm/paddock | 9 | 9 | 18 |
| 50 | Buy land behind a house - for protection of asset (or future building opportunity, control) | 9 | 8 | 17 |
| 51 | Investment in high income, low capital value development areas in UK (Ravenscraig, Corby) | 8 | 9 | 17 |
| 52 | Investment in high income, low capital value Victorian Gorbals area in Glasgow | 8 | 9 | 17 |
| 53 | Buy-to-let rennovation franchise in Margate (High Speed One link at Ramsgate in 2011) | 9 | 8 | 17 |
| 54 | Tax lien - buy them from Govts - 12-25% ROE with 3% chance of property for nothing | 9 | 8 | 17 |
| 55 | Get University to supply grant or building for convertion to student homes | 9 | 8 | 17 |
| 56 | Get grant from Uni, Hospital, Fire Brigade to house key workers - rennovate, then rent | 9 | 8 | 17 |
| 57 | Property investment in countries that are re-building after war/security situations | 8 | 8 | 16 |
| 58 | Buy land at edge of village from farmer using option, advising you want to build, subject to planning permission | 8 | 8 | 16 |
| 59 | Buy loft insultation company in London - low cost - environmental advice - 2006 regulations | 8 | 8 | 16 |
| 60 | Buy pubs and convert to flats / mews apartments (off-plan) | 8 | 8 | 16 |
| 61 | Buy property with inheritance, pension, property investment funds - flats for high rental income | 8 | 8 | 16 |
| 62 | Network property company - using network marketing principles | 8 | 8 | 16 |
| 63 | Buy distressed flats in Redcar, Scunthorpe, Port Talbot (Lanwern, Shotton, Trostre Llanelli) | 8 | 8 | 16 |
| 64 | Flats in Durham - high rental, low cost, hot area, historical, Uni town, market town | 8 | 8 | 16 |
| 65 | Flats in Luton - high rental, low cost, airport expansion, development area, immigration, base | 8 | 8 | 16 |
| 66 | Buy flats for professionals renters in Bombay and Bangalore city - for outsource/finance boom | 8 | 8 | 16 |
| 67 | Manage own property to save 12% rental income = 7000 pounds/year | 8 | 8 | 16 |
| 68 | Fun fair in wilderness area - an environmental experience | 8 | 8 | 16 |
| 69 | Find a business "Angel" to fund property expansion and act as mentor | 8 | 8 | 16 |
| 70 | Buy property in Crimea for sun, sea, sand, skiing, scenary, sailing, surfing sensation | 8 | 8 | 16 |
| 71 | Buy land on slope to build ski resort in Bulgaria, Crimea or Almaty | 8 | 8 | 16 |
| 72 | Build an Spa with gardens in regenerating area - for stressed baby-boomers | 8 | 8 | 16 |
| 73 | Get friends or faimly to help to look after and rent of flats and find house in London (find big house) | 8 | 8 | 16 |
| 74 | Buy Farm with windmill, animals, horses, on river, woods, gardens, pay to get in (childrens farm) | 8 | 8 | 16 |
| 75 | Buy old nurses homes or hospitals and convert to student accomodation - send letters to owners | 8 | 8 | 16 |
| 76 | Buy off plan flats in low risk booming area - sell on contract before completion | 8 | 8 | 16 |
| 77 | Analyse the prices in garden cities versus normal area - as justification for building parks for developers | 8 | 8 | 16 |
| 78 | Buy holiday flats in Tolcarne Beach in Newquay - boom area | 8 | 8 | 16 |
| 79 | Buy holiday home Bargemon near San Tropez - capture the Beckham celebrity factor | 8 | 8 | 16 |
| 80 | Buy flats next to new Brighton towers (just west of town centre, block direct on seafront) | 8 | 8 | 16 |
| 81 | Lean too stainless steel seats/bars for bus stops in London like seen in Singapore | 8 | 8 | 16 |
| 82 | Singapore - Santosa off-plan flats - development next to golf course and bay/harbour for rich Singapore people | 8 | 8 | 16 |
| 83 | Property in Mostar (airport rebuild), Albania, Romania (Transalvania), Bulgaria | 8 | 8 | 16 |
| 84 | Focus on regeneration areas - e.g. East London, NE Spain, Bradford, Cambourne | 8 | 8 | 16 |
| 85 | Specialise in repossessed and autioned properties for highest value/profit | 8 | 7 | 15 |
| 86 | Property investment in Central and Eastern Bulgaria and Crimea | 8 | 7 | 15 |
| 87 | Buy land next your home and plant a forest, try and get tax break | 8 | 7 | 15 |
| 88 | Set up property investment fund for company employees and friends | 8 | 7 | 15 |
| 89 | Manage property investment funds for wealthy families or friends and city professionals | 7 | 8 | 15 |
| 90 | Set up property trust linked to Carbon offset | 9 | 6 | 15 |
| 91 | Start investor network at a company your work in - to maximise opportortunities | 8 | 7 | 15 |
| 92 | Buy hardwood plantations (Australia) or cork (Portugal) for tax offset | 8 | 7 | 15 |
| 93 | Convert a ship to an office in coastal city - rent - move around (tax breaks/skills) | 7 | 7 | 14 |
| 94 | Be a property search agent or scout by charging for pruchase of property to colleagues and friends | 8 | 6 | 14 |
| 95 | Buy small disused quarry - convert to leisure park / fishing / cabins | 7 | 7 | 14 |
| 96 | Start Quad Bike circuit - build the business as going concern | 7 | 7 | 14 |
| 97 | Go karting track in indutsrial area in regenerating area | 7 | 7 | 14 |
| 98 | Buy holiday chalets on beach - or large beach huts (with overnight stay provision) | 7 | 5 | 12 |
| 99 | Property investment in SE Sri Lanka ($80k for villa) | 6 | 5 | 11 |