133: Boom towns around the world
05-28-2007
PropertyInvesting.net team
For the adventurous and international property investor, we can provide some interesting insights into the current boom towns. Many of these cities are little heard of. Many are booming because of mining, oil and extractive industries. Quite some research has gone into preparing this list for our website visitors. The main sector themes cities where oil, mining or financial services have been very strong – there are no indications this will change in the next few years. Many analysts believe we are in the middle of a commodities "super-cycle". The reason is because of China and India's appetite for raw materials, global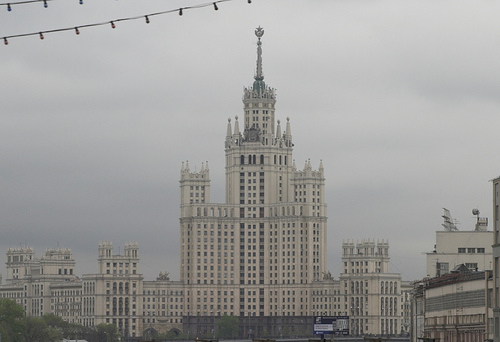 population growth and the European and USA's continued reliance on these same raw materials. Other boom towns are tourist related – others a combination oil, financial services and tourism (e.g. London). But one thing is for sure - in all these cities and areas – populations are increasing, jobs are being created and not enough homes are being built. The ideal combination for property prices to rise.
Green River Wyoming – coal mining
Limpopo, Mpumalanga, Rustenburg – Rep South Africa – platinum and chrome mining
Houston – global oil & gas services
Macao – gambling, tourism
St Petersburg – oil & gas, tourism, finance
Moscow – oil & gas, tourism, finance
London – financial services, wealth management, M&A
Bratislava, Slovakia – low cost proximity to Vienna, E Europe boom
Warsaw, Poland – EU integration, low cost, increasing wealth
Muscat – oil & gas, tourism
Luanda, Angola – oil development
Doha, Qatar – gas developments
Mongolia – mining, proximity to China
Dubai, UAE – oil, financial services, tourism
Cape Town, Rep South Africa – tourism
Fort McMurray & Calgary, Canada – oil sands developments
Aberdeen, Scotland – international oil & gas services
Stavanger, Bergen & Kristiansen, Norway – oil and gas operations
Bangalore, India – IT/call centres/communications/services
Mumbai, India – financial services, manufacturing
Guangdong province, China – global manufacturing
Shanghai, China – financial services, manufacturing, export
Beijing, China – public sector, services
Ho Chi Minh City, Vietnam – manufacturing and services
Buenos Aires, Argentina – business and services
Cairo, Egypt – regional business centre
As advised in on our website, if one has a combination of:
Increasing population
Increasing employment
Increasing business (GDP growth)
Increasing wages
Low levels of home building
Low reliance on imported oil and gas
Low interest rates
Low inflation
Exposure to financial services sector
Land shortage and/or environmental constraints
Norway: This powerful combination will lead to booming property prices. If one uses these criteria for cities like Bergen in Norway, it's difficult to see how prices would not continue rising. London is the same – it's also a global centre of oil and commodities financing and re-investment of proceeds from the extractive industries that are booming. Moscow is similar albeit more regional in its sphere of influence.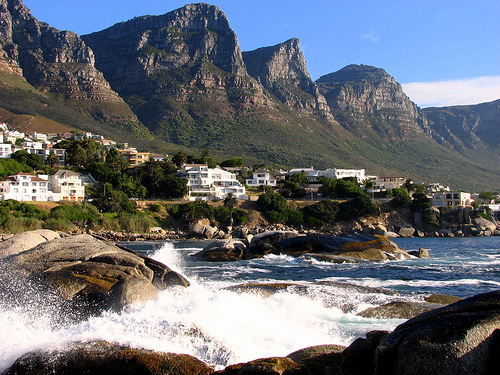 South Africa: Localized gems occur such as Rustenburg to the west of Pretoria in South Africa. The population is booming as 25,000 new jobs are being created in the expanding platinum and chrome mines. Pretoria is also worth considering with its access to Johannesburg, government employment – it is the regional centre of the Bushveld Complex of minerals and mines, with most mines within a 100 km radius of the city.
Canada: Fort McMurray in NE Alberta, Canada is booming oil town. A huge wave of new jobs have been created in the oil sands business – accommodation is desperately short and rentals and in big demand. Many billions of dollars are being invested to grow oil sands production – in part because this makes the USA less reliant on overseas imports. This is something not likely to go away – hence Fort McMurray will likely see prices booming into the future. Calgary, the centre and HQ of the Canadian oil & gas business is another booming town – pleasant place to live as well. The creation of new oil and gas jobs and wealthy retiring oil workers will likely support prices into the next decade.
USA: The Green River area of Wyoming is another gem – who would believe that in 2007, a boom is taking place in a coal mining area in the USA. This part of the world has more barrels of oil equivalent hydrocarbons (locked up in coal) than Saudi Arabia and Russia combined. The USA will never be short of fuel for electric power station because some of these coal seams are 50 metres thick and mines are open-cast and of the highest quality anthracite coal. Huge wealth is being created as production is increased and this is supporting rentals and property prices in this remote area of the USA.
Mongolia: Mongolia is another gem – yes, this area is booming.
The reason is its minerals mining. China is desperate for its products and there is a property boom to match the mining boom. Its not likely to go bust unless China's economy goes bust – something most unlikely in view of the sustained 9.5% GDP average growth over the last ten years and China hugely increasing middle classes and 1.2 billion population next door. Mongolia has also benefited from being next door to booming Russia and the Siberian oil and gas fields. Some gas pipeline projects run close by and as long as there is peace in the area, Mongolia's fundamentals and booming population look impressive.
Macao: Property prices have been booming for five years – massive investment in casinos and neighbouring China's booming economy, middle classes and interest in gambling has made Macao the rival of Las Vegas. Difficult to see this changing – all the money being made in manufacturing in southern China will benefit Macao – talk of Richard Branson investing in the area is interesting. He's well known for getting in early – the future looks bright for Macao.
Egypt: Cairo is an interesting city. Huge, traffic jams everywhere, pollution, rumour has it the true population of Cairo conurbation is 25 million. No wander the traffic never moves. This regional business centre has benefited from relative peace, expanding oil and gas businesses north and east, and booming population. Property in the city centre for business people to avoid the traffic jams is worth considering. Always at risk of instability but the city will likely further double in size the next 50 years, making central property values increase.