134: UK economics and the business cycle
05-28-2007
PropertyInvesting.net team
UK Economics Laid Bare: With inflation running at 2.8%, GDP growth motoring onwards at 2.7% (4.0% in London, down from 4.4% earlier this year), employment at record levels and wage growth in the 4.0% to 4.4% range in 2007, the economy shows no signed of falling into stagnation or recession. This should support house prices – if any correction is due, it is likely to be in the 5-10% range rather than a fully fledged crash (say 30%). So far in UK history it is unheard of to have a crash without a recession. However, inflationary pressures have been building and the predicted drop in the inflation rate to below
2% has now shifted from later in 2007 to mid 2008 according to the Bank of England forecasts. Oil prices remain a concern – these have risen from 53$/bbl earlier this year to $66/bbl in May. Tensions in Iran (threat of the closure of the strategic Straits of Homez because of Iran's nuclear testing programme) remain a concern – because any big hike in oil prices would immediately feed through to inflation and cause interest rates to rise significantly.
Meanwhile, the EU economy also motors onwards at 2.7% GDP growth and generally lowering unemployment – the European economy is now growing faster than the USA's whose economy has cooled to 2.3% GDP growth in mid 2007. China's economy is fast expanding at 11% (higher than the ten year average of 9.5%) and this has become the prime global growth engine as the US economy has cooled. Overall, the economic environment looks healthy, benign with no discernable threat of recession. It would need a trigger like a financial market collapse in a G7 country, war and/or an oil price spike above $100/bbl to create such a recession. It looks unlikely, but eyes should watch whether USA achieves its expected "soft landing" and the Iran tension subside keeping oil prices below $70/bbl. But it does not look like the conditions in the UK or the USA for a big property price market correction so far.
Business Cycles: Those people with long memories or interest in history will note that in the UK (and many parts of Europe and USA), there have been a recessions or severe economic slowdowns in: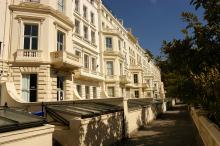 1971 (oil price shock)
1981 (oil price shock)
1991 (monetary shock)
2001 (dotcom bust and 9/11)
We are now motoring away in 2007 and all looks rosy. We may be mid cycle, heading towards the end of another ten year cycle. Pressures are undoubtedly building with inflation, oil prices and commodities shortages. The UK and US babyboomers are aging and are likely to start retrenching (like the Japanese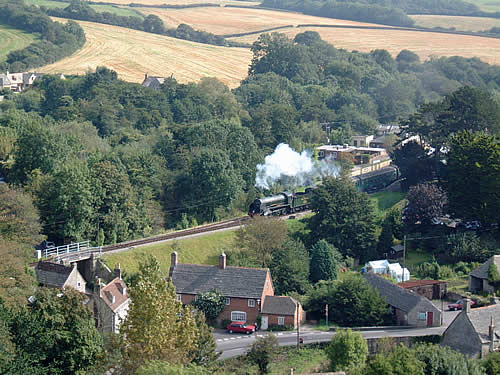 did in the 1990s) – our prediction is by around 2012 these boomers will start to reign in spending. Stock markets have had a long bull run from their lows of 2002, so risks have increased. It's not likely to look much better than this.
Some experts warn, whenever it looks great, benign and stable, the least experienced enter the market then the whole lot starts to wobble as the experienced investors pull their money off the table. So do not be surprised if we get a shock any time from now until 2012. It only takes someone to close the Straits of Homez to create a global oil crisis and for the whole lot to start heading to recession. So our advice is, stay alert to the risks for your property investment portfolio. Do not ever think it can't get worse. But remember – if you know your business well – and you can take managed risks – you will make money in any business climate. Try and avoid paying prices at the top of the market. Don't ever get arrogant or "take your eye off the ball". Don't believe you are an expert. But focus on what you know best – if this is council flats in Liverpool or Condos in Houston and you know how to make money from them, then focus on this. Become a master at it. Use your intuition and knowledge, plus social and economic trends to give yourself insights into whether a market in an area has reached its peak or not. Don't over-extend. Don't pay more than you have to. Watch your cash-flow like a hawk. To make a million is relatively easy, but keeping it is the tough bit.