149: UK market update
07-23-2007
PropertyInvesting.net team
London, south and east still rising – most other areas stationary
As expected the market has cooled down in the run up to the summer holiday season. It's surprised most people how active it's been though it's no surprise that London, SE and Eastern England have seen the highest price movements. The same theme that is nothing new is that there is a severe housing shortage. Not enough homes being built – probably to the tune of an 80,000 home shortfall a year. The market is completely distorted. Far too many flats are being built at inflated prices – first time buyers struggle to buy a £200,000 flat (seven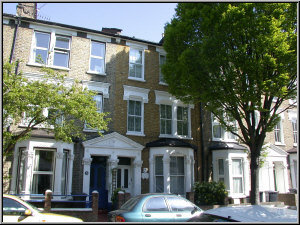 times the average income). Meanwhile, most British people want to live in houses and there are hardly any being built. Those that do get built are tiny, crammed into small plots and normally selling for over £350,000. No wander property prices keep rising – it's absolutely no surprise and something PropertyInvesting.net has been predicting for three years (refer to our Special Reports and predictions).
Inflation has dropped back to around 2.4%, GDP growth is around 2.7% and employment remains strong. Interest rates were 5.5% and rose to 5.75% on Thursday July 5th. Property prices are likely to stall in many parts of the UK. Our prediction for the 2nd half of 2007 is:
· London – prices continue increasing through to 2008 (more city bonuses)
· South-East, South-West, East – slight increase in prices (particularly close to London)
· Northern Ireland and Scotland – slight increase in prices
· Yorkshire, NW, Humberside – very slight increase in prices
· Wales - stall
· East Midlands, Midlands, North – slight drop in prices
· North East – drop in prices (particularly Newcastle)
As interest rates start to bite, buy-to-let cools off and the winter draws in, the property market should cool further. Best time to get a bargain is just before Christmas – in the depths of the gloomy early December when no-one else is around and a low-ball offer can be accepted to make someone's Christmas happy. Pick a nice rainy day and dark evening!
But in London and areas within easy commute to London, prices will likely stay robust over the Christmas period as a new wave of City bonus money hits the market. Remember, this is not the traditional bonus money, it now also includes: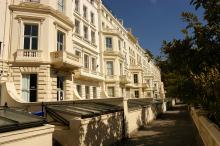 · Private equity bonus payments
· City bank bonus payments
· International investor bonus payments
· Stock market and commodities markets bonuses
· Hedge fund and manager bonuses
As long as the financial services, hedge funds, private equity and international business is doing well, another wall of money will likely hit London starting year end and ending May 2008. This should drive central and west London property prices higher still.
Don't forget that London is also home to a lot of oil and commodities money from Middle East and Africa, Russia and Asia – one of the safest investments in the world is prime London property – so don't expect any big change. If the British start going cool on prime London property, this does not mean international investing in London will dry up.