154: World Heritage Sites - potential investment hotspots in UK
08-26-2007
Supply and demand is the fundamental cornerstone of rising property prices. The property investor who is interested in increasing their net worth my capital value increases needs to identify investment areas where demand will be high but supply low. The normal model is where the supply of homes cannot keep pace with booming business – in expanding global cities lie London and Shanghai. Such areas – as long as the financial and services sectors continue to expand – would normally see prices continuing to rise.
But an interesting alternative investment strategy is buying property in areas with no new supply is planned and demand is expected to increase. A very good example of just such areas are World Heritage Sites. In such areas, it is very difficult or impossible to gain planning permission to build new property in World Heritage Sites. Meanwhile, the historical, scientific, environmental and cultural attraction of such area can create strong demand. Businesses normally find it difficult to operate in such areas because if planning restrictions – so do not expect strong corporate letting demand – demand may instead come from holiday lets, second home owners and small local business. Local rents would normally be low, but holiday rentals could be high – particularly if the World Heritage Site was close to a large business centre (e.g. the Dorset Coast World Heritage Site is relatively close to prosperous London).
Because of this dynamics, price would be expected to rise strongly – particularly in the areas that area large and hence a big area has planning restrictions (a similar dynamic is also true of National Parks). World Heritage Site examples in England worth considering are:
   United Kingdom of Great Britain and Northern Ireland
§                     Castles and Town Walls of King Edward in Gwynedd (1986)
§                     Durham Castle and Cathedral (1986)
§                     Giant's Causeway and Causeway Coast (1986)
§                     Stonehenge, Avebury and Associated Sites (1986)
§                     Studley Royal Park including the Ruins of Fountains Abbey (1986)
§                     Frontiers of the Roman Empire (1987, 2005) * 27
§                     Westminster Palace, Westminster Abbey and Saint Margaret's Church (1987)
§                     Canterbury Cathedral, St Augustine's Abbey, and St Martin's Church (1988)
§                     Gough and Inaccessible Islands (1995, 2004) 28
§                     Old and New Towns of Edinburgh (1995)
§                     Heart of Neolithic Orkney (1999)
§                     Blaenavon Industrial Landscape (2000)
§                     Historic Town of St George and Related Fortifications, Bermuda (2000)
§                     Dorset and East Devon Coast (2001)
§                     Royal Botanic Gardens, Kew (2003)
§                     Liverpool – Maritime Mercantile City (2004)
§                     Cornwall and West Devon Mining Landscape (2006)
Below we have included the UNESCO description of four World Heritage Sites in England and Wales:
Cornwall

mining area

Dorset

coast

Blaenovan in SE Wales

Liverpool

waterfront
These are our favourite World Heritage Site property investment areas in the UK. The areas are suitably large to mean demand will always be constrained whilst their interest and beauty will make these areas increasingly sort after as places to live, holiday and have second homes. 
1. Cornwall and West Devon Mining Landscape
Brief Description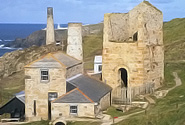 Much of the landscape of Cornwall and West Devon was transformed in the 18th and early 19th centuries as a result of the rapid growth of pioneering copper and tin mining. Its deep underground mines, engine houses, foundries, new towns, smallholdings, ports and harbours, and ancillary industries together reflect prolific innovation which, in the early 19th century, enabled the region to produce two thirds of the world's supply of copper. The substantial remains are a testimony to the contribution Cornwall and West Devon made to the industrial revolution in the rest of Britain and to the fundamental influence the area had on the mining world at large. Cornish technology embodied in engines, engine houses and mining equipment were exported around the world. Cornwall and West Devon were the heartland from which mining technology rapidly spread. When Cornish and West Devon mining declined in the 1860s, large numbers of miners emigrated to work and live in mining communities based on Cornish traditions, in for instance South Africa, Australia, and Central and South America, where Cornish engine houses still survive.

2. Dorset and East Devon Coast

Brief Description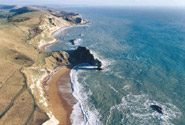 The cliff exposures along the Dorset and East Devon coast provide an almost continuous sequence of rock formations spanning the Mesozoic Era, or some 185 million years of the earth's history. The area's important fossil sites and classic coastal geomorphologic features have contributed to the study of earth sciences for over 300 years.
Justification for Inscription
Criterion (viii): The coastal exposures within the site provide an almost continuous sequence of Triassic, Jurassic and Cretaceous rock formations spanning the Mesozoic Era and document approximately 185 million years of Earth history. The site includes a range of internationally important fossil localities – both vertebrate and invertebrate, marine and terrestrial - which have produced well preserved and diverse evidence of life during Mesozoic times.
3. Blaenavon Industrial Landscape
Brief Description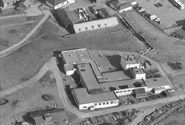 The area around Blaenavon is evidence of the pre-eminence of South Wales as the world's major producer of iron and coal in the 19th century. All the necessary elements can still be seen - coal and ore mines, quarries, a primitive railway system, furnaces, workers' homes, and the social infrastructure of their community.
Justification for Inscription
Criterion iii The Blaenavon landscape constitutes an exceptional illustration in material form of the social and economic structure of 19th century industry. Criterion iv The components of the Blaenavon industrial landscape together make up an outstanding and remarkably complete example of a 19th century industrial landscape.
4. Liverpool – Maritime Mercantile City
Brief Description
Six areas in the historic centre and docklands of the maritime mercantile City of Liverpool bear witness to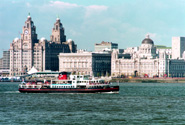 the development of one of the world's major trading centres in the 18th and 19th centuries. Liverpool played an important role in the growth of the British Empire and became the major port for the mass movement of people, e.g. slaves and emigrants from northern Europe to America. Liverpool was a pioneer in the development of modern dock technology, transport systems, and port management. The listed sites feature a great number of significant commercial, civic and public buildings, including St George's Plateau.
Justification for Inscription
Criterion (ii): Liverpool was a major centre generating innovative technologies and methods in dock construction and port management in the 18th and 19th centuries. It thus contributed to the building up of the international mercantile systems throughout the British Commonwealth.
Criterion (iii): the city and the port of Liverpool are an exceptional testimony to the development of maritime mercantile culture in the 18th and 19th centuries, contributing to the building up of the British Empire. It was a centre for the slave trade, until its abolition in 1807, and to emigration from northern Europe to America.
Criterion (iv): Liverpool is an outstanding example of a world mercantile port city, which represents the early development of global trading and cultural connections throughout the British Empire.
We hope you have found this Special Report insightful. It's a very specialist property investment model, but one which could be very lucrative for those who can focus and gain local knowledge – and invest in such areas. If you have any comments, please contact us at enquiries@propertyinvesting.net or please contribute to our Weblog.  
Please pan down to locate the maps of the Cornish mining districts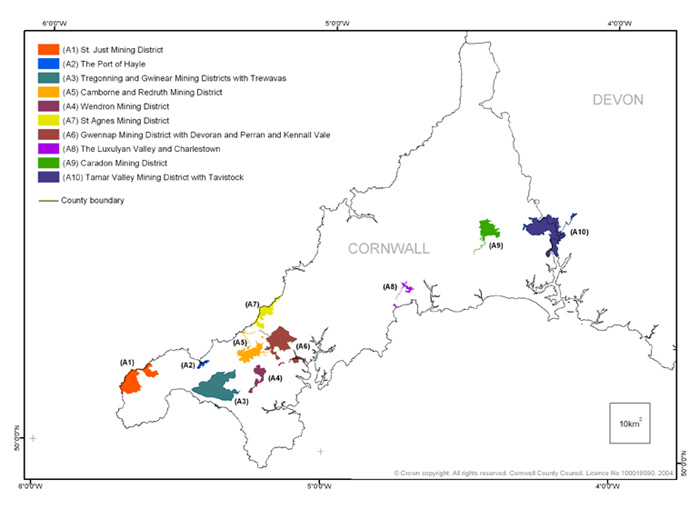 St Just area