19: Is property the new UK pension?
12-12-2004
PropertyInvesting.net
Why is trust in pensions so low?
It seems people's trust in their pensions has reached an all time low, for the following reasons:
Pension funds have performed badly in recently years – the FTSE 100 index is barely higher now than when Labour came to power in 1997.

The much publicised "pensions black hole" is creating anxiety – with a feeling that pensions will be eroded over time.

On 9th December the Government announced that from 2013 – phased from 2007 – the public sector worker's final salary pension schemes will be modified to instead be calculated based on the average salary (instead of final salary). Furthermore, a persons standard retirement dates will be five years later – anyone opting for the original retirement age will have their pension reduced by a further 25%.

Many companies are scrapping their contributory pension schemes – based on final salary calculations and approximately 50/50 company/employee contributions

Many employees in companies that are taken over after going out of business have seen their pensions wiped out – there is insufficient resources to compensate

The government may only pay state pension on a means tested basis – e.g. if you have no money, you will get something, if you have large personal fund – you might not get anything until they run out

There is a feeling that the stock market might not rise significantly in the future to help fund the "pensions black hole" because of higher taxation, low growth rates, UK competitive performance and manufacturing being in the doldrums.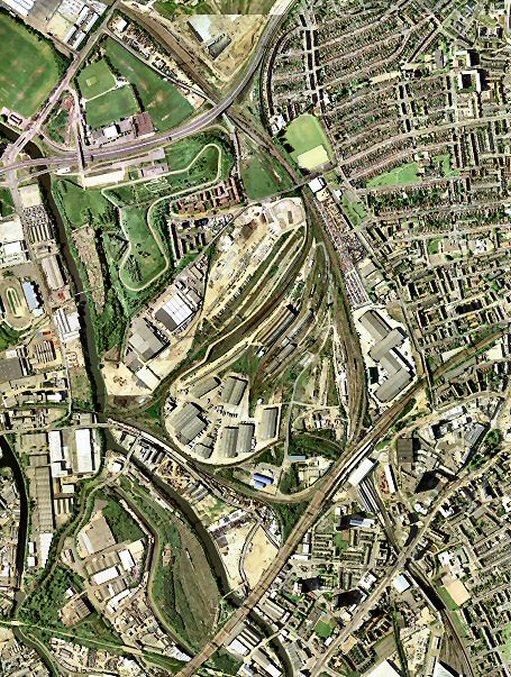 Buy-to-let as an alterative
Let's now take an example of a good buy-to-let property in London – a large lower end ex-council flat in a good fairly central location (Acton, Bow, Battersea, Stockwell). If one has £25,000 cash, this is enough to buy say a 4 double bedroom ex-council flat in London for £150,000 that will deliver about £1350 gross income a month. After mortgage costs (85% borrowing) and other costs, this property would make £500 income (profit) a month – or £6000 a year income on an investment of £25,000. If house prices rise 15%, then the £22,500 equity would double to £45,000 as the flat's value rise to £172,500. Even if the prices dropped, the property would still be delivering a healthy income – it is likely rental demand would strengthen further. And because London has a shortage of lower prices rental housing, the flat is likely to stay full and hence be relatively low risk.
Stratford
You also have other benefits over normal pension funds:
You have full control over your investment

You do not have to pay financial management charges and commissions to finance advisers

You can see your investment – "bricks and mortar"

You can choose exactly when you wish to sell

You can add value to your investment through decoration, upgrade, improvements, hard work, extension, re-styling, development etc

You can choose to live in your investment – or have a family member live in one room of the 4 rooms to help manage it

You can offset mortgage interest payments against income to reduce your tax bill

If the property was commercial, you would be able to roll it into a self invested pension fund and hence avoid paying any capital gains tax

In a few years time you will be able to roll residential property into a Personal Investment Find (PIF) – a type of Real Estate Investment Trust (REIT) – the Treasury is currently in consultation over this plan, announced in March 2004

You can leverage other peoples money to improve cash-on-cash returns

You might find the investment tax efficient when coupled with other activities

You can avoid paying stamp duty (unlike on shares) if you buy in a deprived area for less than £150,000 – e.g. Stratford, New Cross, Forest Gate (or a studio/flat for less than £60,000 in lower priced parts of the UK)

You will get a steady income coming in – as rents rise over the years and your proportional borrowing get less in real terms – your net income (profit) per year should rise – hence help fund long term retirement

Property investment is an excellent personal development opportunity – if one shows mastery, it gives further confidence to make alternative investments – or you can focus on getting better at mainstream residential property investment. This could well be the least acknowledged and most important benefit – the benefit of learning and helping your individual financial literacy.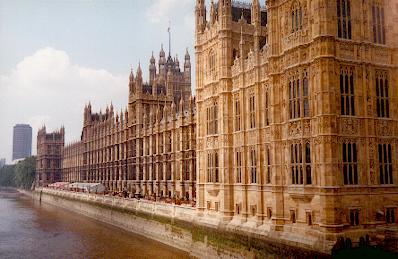 Of course there are many risks to consider when property investing – as mentioned on this PropertyInvesting.net website – but is it any wander why more and more people are taking control of their finances and financial futures by investing in property.
What if I invest in the stock market?
If you invest in the stock market you have to:
Use all your own money

- you cannot leverage other people's money

You need to be able to read profit & loss accounts and balance sheets

You need an outstanding knowledge of the business and company to beat the market

You need to pay stamp duty on transactions

You need to pay commission on transactions

You will often need to pay financial advisers an annual management charge for managing your funds

You need to trust financial advisers have your investment performance as their key interest – and that you are being offered the best investments at all times!

You have to watch your investment like a hawk – prices can crash within seconds

You have to be prepared to loose everything if the company goes broke

You need to be able to handle the currency risk if investing abroad

You need to have an inside track to beat the market

You need to believe that stocks will go up over time – if one looks at the Nikkei – it used to be 38,000 and 13 years later it is 11,000. Could this happen in the UK an USA if the deficit worsens, taxation increase, growth reduces and people start selling shares to pay for retirement? How certain that share prices will rise – are they not likely to fall instead?
For me, stocks have far too much risk. For someone who puts a red mark against almost all the above criteria – I frankly things it's a gamble. And I don't like gambling. I like investing. Even if there was just one risk not covered, I would feel like it might be too much of a gamble. That is why I invest in residential buy-to-let property – a good conveyance solicitor spends weeks/months knocking the risks away. I would also prefer to pay no commission and create value for myself and my family, rather than someone else that I have never met or do not know.
If you think this Special Report is helpful, or if you do not agree with it or have different views, please email me on: enquiries@propertyinvesting.net . I can then incorporate your views into future reports or into the PropertyInvesting.net newsletter.