209: Costing Saving Tips for Landlords
07-25-2008
PropertyInvesting.net team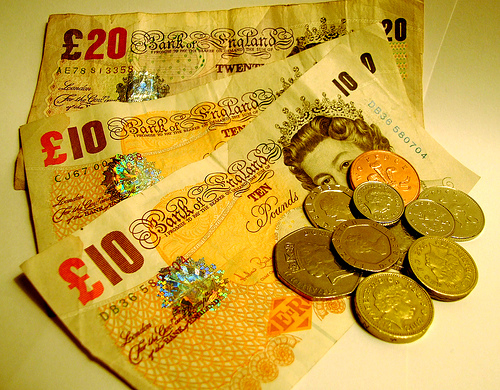 Here we provide some practical advice for property investors wanting to reduce their costs. Your property investing returns will improve by lowering your costs. It's obvious – and it's true. As asset prices drop, cashflow becomes even more critical and maintaining a positive cashflow will see property investors through the rough times of deflating or stagnant asset prices.
For the average residential property investors, there are many ways to lower your costs and increase your returns. This Special Report is meant to help stimulate ideas and help you with actions to reduce your costs and improve your profitability and cashflow.
1. Handyman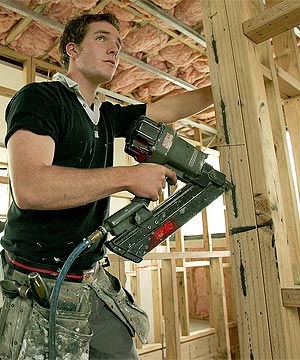 Get yourself an excellent handyman. This should be a trusted person who delivers on his promises and does not charge high hourly fees. Ideally there will be no call out fee, a day rate of less than £100 a day in southern England, less than £70 in the north. You should check their work, be businesslike, give feedback on work – do not be too friendly and always pay immediately a job is done – via internet. As soon as you have validated their work. Quick payment is key. Try and avoid haggling – but warn them that low quotes are always expected otherwise you will look for another handyman. This can save a property investors £1000s a year. If a letting agent calls you with a problem, you send around "your" handyman – not the high cost contractors the letting agent uses – and likely get a commission to manage. Use text messages, email, mobile phone and internet based photos (verification) to keep contact and manager your handyman. Make sure you get a good reference on your handyman before your start with him (or her) – he needs to be reliable, low cost, hard working, committed, professional, good at communicating and do a very good job.
2. Energy Bills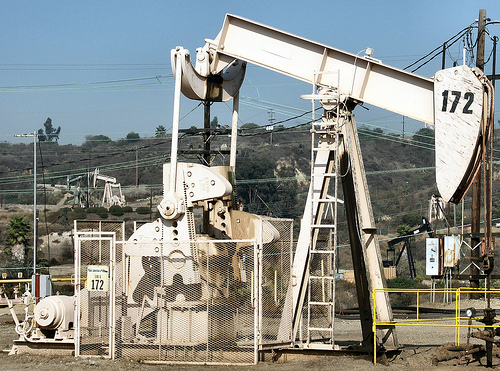 Switch energy providers to a lower cost alternative. You can make comparisons using sites like www.uSwitch.co.uk . You might also get a good deal on bundled services like gas, electric, internet, phone – call around and get the best deal. There may be offer periods – use the offer, then when it ends, switch to someone else cheaper. Go to our Special Report 58 "Energy Saving for Landlords". That lists good website to visit for energy saving measures.
3. Mortgage
Remortgage when your discount period ends – this is normally after two years. Make sure there is no (or minimal) penalty for redemption. Good discounted offers are scarce at present, but if you have a good finance adviser, you'll probably be surprised what comes up.
4. Low Cost Renovations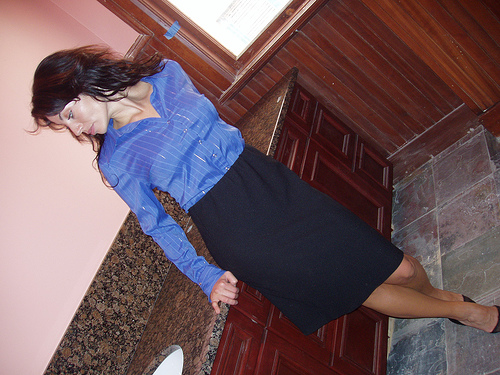 If you are finding it difficult to rent a property or room out, best to perform a low cost renovation. Key it simple and low cost. First priority is normally to re-decorate the inside of the property – use light fresh neutral colours. Tenants don't much care what the outside looks like - so don't focus on this in the hope of making them happier (you need though to secure the integrity of the property with levels of outside maintenance). If carpets are worn, consider professional cleaning first of all – if they are very jaded, you may have to purchase some low priced hard wearing carpets. Choose speckled and darker colours so dirt and stains do not show. It will save money in the long run, and you can then easily clean them to a satisfactory standard - without replacing them every few years. Consider laminate flooring – these are popular but can get worn quickly and are more expensive than carpets - normally twice the price or more. Some tenants also prefer carpets, particularly British tenants. Note: Continental European tenants tend to prefer laminate flooring and tiles. Resist the temptation to install a new kitchen unless the existing one is completely old fashioned and scruffy compared to the rent being charged and cliental you are letting to. Make sure the property is very clean – particularly the kitchen, toilet and bathroom-shower. There should be no mould or sign of condenstation. The bathroom and tiles should be properly sealed and clean. There is nothing that turns off women tenant more than filthy rooms - with bathrooms being a key area of interest. The men don't like dirt either.
5. Utility Bills
Make sure you avoid letting properties will bills included – energy and utility bills plus council taxes are all rising sharply, and your profits will likely be less by paying all these bills – particularly projected forwards. Make sure it clearly states who pays ulility bills in your rental contracts – to avoid any surprise – e.g. tenants sending you any bills.
6. Insulation
If you pay electric and gas bills, make sure your property is properly insulated and encourage the tenants to reduce their energy usage, otherwise you will need to put up the rent. If you have a loft without at least 2 inches of insulation in it, this is the best place to start. Add another 2 inches straight away – you'll get your money back after 2 years. But you can also apply for a grant for such insulation – so you might get this improvement for almost nothing. Check out your local council website for details of energy saving grants.
7. Being Letting Agent and Manager of your own properties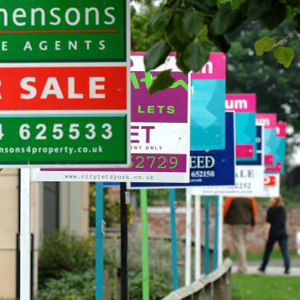 Remember if you use a letting agent and pay ca. 18% commission for them to find a tenant and then manage your property, if you do all this yourself successfully, you will save 18% of your rental turnover. If you perform better than a letting agent - which is normally not easy - by giving it some real focus, you might even save more money. But do not do this lightly – you'll have to be on call all the time for problems, chase tenants for rent, do all contracting work, advertise, find tenants, interview them and do credit checks and references. It's only for those people that have the time, focus, energy and believe they can out-perform a letting agent. This is not for most property investors, but if you are full time in the business – as a sole trader – it's definitely worth considering. Also consider in not out sourcing to a letting agent, you may loose "opportunity value" by directing you management time into letting rather than purchase, sale, development, land etc. You can also get a lot of low cost support from websites – an example is download of Standard Shorthold Tenancy Agreement contracts and other support material. This is advised only for the professional property investors – risks are higher if you're not sure what you are doing. It's also difficult to perform such a job if you are in full time employment - you'll be constantly distracted and it could even affect your work performance. Also, taking tenants to court is not easy – so having the letting agent organize such activities lets a property investor focus on adding value in other parts of the business.
8. Renegotiate - lower professional accounting fees
If you use an accountant, they probably charge a fee per property. Let's say this i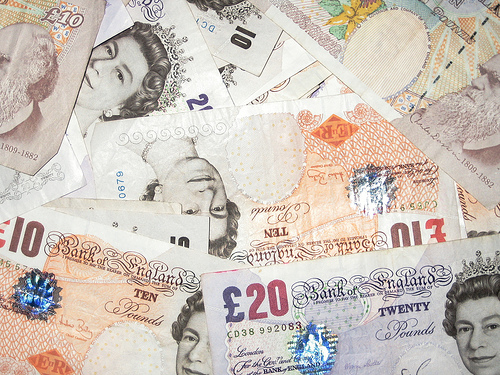 s £200 per property – and this fee was the same when you had 3 properties. Now you have 20 properties but the fee is the same. Surely, because you have so many properties and you provide a consistent format for your account you can get a reduction of say £60 per property per year – that's a £1200 annual saving. Not bad for a telephone call.
9. Renegotiate - lower letting fees
You have ten properties in an area with five different letting agents. What if you offered to put say 6 of them with one agent, get a personal property manager assigned to you, and a reduction in letting management fee from 15% to 13% a year on these 6 properties. If the rental for the six properties is £36,000 a year, at 2% this is £720 a year – not bad for a telephone call.
10. Second hand furniture
It's amaising what you can find second hand that looks really good. Check out eBay. Check out Loot. Check Argos for low priced new furniture. Also second hand electrical appliance shops. It can be time consuming but you can reduce your outgoings by picking up bargains. You get to know the best second hand shops in your area - and strike up a working relationship with the supplier. Don't be snobbish about this either – any way to reduce your costs will make you wealthy in the long run – you are just trying to improve your "bottom line". And if you buy from a second hand shop, always put in a low-ball offer and haggle. They are used to it, and you better get used to it as well – try and get at least 10% off the offer price. Give it a try at least – it won't cost any money and will likely save further money.
11. Telephones and email
Start using an internet phone for your business. Try and avoid using the mobile phone too much – unless you think it will add real value in making an important timely call. This might save you £100 a month. You calls using the land line or internet phone and can be more relaxed with your time. Try and use SMS messages as well – this can save a call and a lot of wasted time in (often) idle chit-chat. Use email as much as possible – it's free. Communicate using the cheapest methods – not the most expensive. If you live abroad – get a low priced international internet phone – you should save about £500 to £1000 a year.
12. Internet Connectivity
Consider installing low cost internet (wireless) connections to your properties – you might be able to command a higher rent and have less void periods – especially if you want to attract students. But beware of subversive internet usage if the account is under your name – for this reason it's probably best to have wireless connectivity only. But it will cost £15 to £20 a month – but if you can get an extra £20 rent a month from 4 people, you'll be making £60+ a month extra profit – and you might have lower void periods as well.
13. Advertising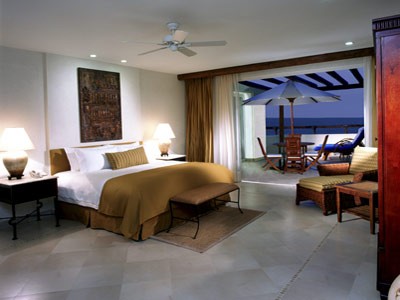 If you are advertising rooms to let, use Gumtree – it's free. Only use Loot if you have to. Post adverts on university notice boards – also free. Call University student accommodation offices and add yourself to their lists. Use any other free advertising service you can find in your area - local newspapers and advertising magazines.
14. Cleaning
Get yourself a top quality low cost cleaner. Someone that loves this work and is reliable and can go around properties to spruce them up. Consider being a carpet cleaner for yourself – if you have more than say 7 properties, it's probably worth the investment. It will save a huge amount of money on professional carpet cleaning bills if your cleaner can use this device – or you can use it.
15. Garages
If you let a flat with a garage, one idea is to let the flat without the garage – then rent the garage at high price separately. Many flat owners don't have cars – they never use the garage – so you would not be getting top value for the garage. If you have a spare off-street parking space, particularly in the centre of towns and cities, these can also be individually let out as well.
16. Tax

If you make a negative cashflow, make sure it's properly recorded by your accountant and submitted on your tax return. These loses can be rolled forwards, so one day (may be if/when your borrowing costs are reduced) when you start to make a profit, you will not be taxed until all the accrued losses have been used up. This could be for many years after starting to make a profit. Always keep good accounts – equally important if you are losing money. You'll get some of it back one day – if you are patient. As an example, if you are a 40% tax payer, and have accrued losses of say £20,000 – you'll be able to make £20,000 before having to paying any income tax on your property income/profit – which will save £6,000 if you have properly filed tax accounts. Make sure you add expenses like – car-travel-train, percentage of PC/office/home bills, all property repair bills, all professional fee bills etc. Be honest, fair and claim the expenses you are entitled to – seek advice from your accountant on what is allowed.
Usher
Action Planning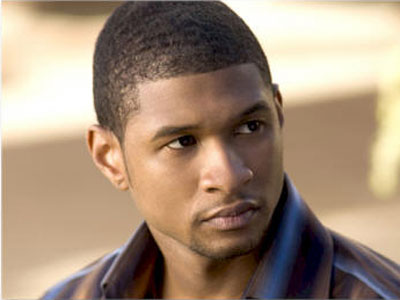 Now make a list of the top ten savings ideas for your property portfolio. Now calculate the potential saving per month - add the total. if you have 10 properties, it's likely to add up to ca. £3000 a month. Now rank on two criteria 1) ease of achieving cost saving; 2) size of cost saving. Then action the top ranking ideas. Chart your progress. Colour code them all red, then turn them amber when you have started action, then green when you have successfully achieved the cost saving. An action tracking list for your own business improvement. It's not difficult.
We hope these practical ideas have helped stimulate some actions for you to chase down. It's only through driving costs down and driving rental prices up that good profits will flow. For every pound you saved, it's an extra pound of profit in your pocket!
If you have any comments on this article, please contact us on enquiries@propertyinvesting.net