212: UK property hotspots 2008 for a 2-3 year timeframe
07-26-2008
PropertyInvesting.net team
We often have requests for our Property Hotspots listing – we enclose the listing for 2008. It's important to note that for most of these areas, we do not expect prices to rise this year. There may be the odd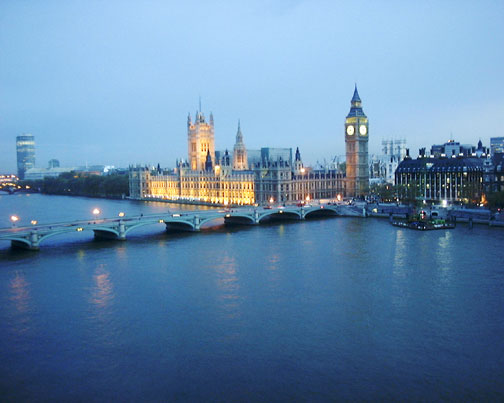 exception – some parts of London may still see small rises such as Soho and Islington. The main objective of presenting this list though is to allow interested investors who have cash and funding to seek out the best opportunities in a 1-3 year time frame. It's quite possible prices may start rising by mid 2009 in these areas if interest rates drop late 2008 and oil price stay at or below $125/bbl – we do not know when property prices in the UK will bottom out or how severe the downturn will turn out to be. Some areas like Oxford have not experienced any downturn as yet – primarily because of people wanting to move to the City because of its education, history, surroundings and expanding businesses.
The listing is very selective. You will notice no hotspots in the Midland, East Midlands and many northern areas. The closest to a hotspot we would venture in East Midlands is Doncaster, because of its fast train link to London. In the Midlands, we'd go as far south as Gloucester, Tewksbury, Cotswolds and Cheltenham before picking up any area we believe to be more secure from the downturn. Many areas of Manchester may see prices saying firm because of the strong business in this major city. But overall, the drop in publics spending growth, manufacturing being clobbered and lower incomes in the north we believe will have a pretty severe impact on property prices in the next year.
Areas in the listing have been selected because of a number of positive factors that will support prices and lead to increases in future years: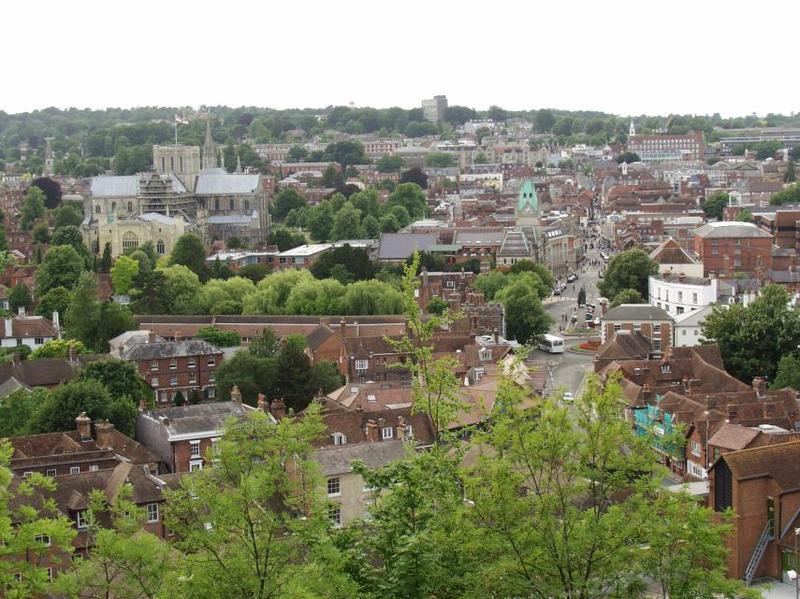 Regeneration
Improvements in communications – rail, tube, road, bridge, tunnel
Olympics
Jobs market exposed to international wealth and finance
Ripple effect from more expensive neighbouring areas
Retiring babyboomers, holiday homes and second homes
Shortage of land, shortage of supply, increasing population
Education, universities, knowledge
Oil wealth
With the Olympics coming up in 2012, it's hard to believe that places like Hackney Wick, south Hackney, Stratford and Bow will not see prices rising. With Ebbsfleet arriving, it's difficult to see how Gravesend will not see prices rise in a 2 year time frame – especially when the fast commuter trains start in 2010. Dartford, Rochester, Northfleet, Strood, Southfleet and Istead Rise will all be positively impacted.
2008 UK Hot Spots - PropertyInvesting.net - 3 year view -
London
Reasons
Rating
Soho, Bloomsbury
Midway West End/Mayfair and City - massive wealth, nightlife
9
West Kensington
Spill over from Kensington - huge wealth/finance
8.5
Lambeth - South Bank
Proximity to West End, mid-town, City and Docklands
8.5
London Bridge - Old Kent Rd
Proximity to City, stations, night-life
8.5
Peckham (Queens Rd)
East London tube station promised, distant Olympic effect
8
Kennington
Gentrification, proximity to Westminster
7
Hackney - Hoxton
Gentrification, Olympic effect, proximity to City & Stratford
7
Elephant & Castle
Proximity to City, West End, regeneration
7
Chelsea
Wealthy international investors, city bonuses
7
Bow - Bow Church - Shoreditch
Olympics, proximity to City, Stratford, regeneration
7
Bayswater
Proximity to West End, Notting Hill, Hyde Park - good value
7
Battersea
Gentrification, proximity to Chelsea
7
New Cross Gate - Telegraph Hill
E London line tube extension, regeneration, proximity to City
7
Woolwich
DHL extension due by ca. 2010, cheap, regeneration
6
White City - Shepherds Bush
Retail development, regeneration proximity to West End
6
Stratford - Plaistow
Olympics, new Eurostar station, regeneration, retail
6
Royal Docks, Silvertown, N Woolwich
New DHL extension, city jobs, Olympic affect
6
Limehouse
Midway Docklands and City - jobs
6
Forest Hill - Catford
East London Line extension opening late 2007
6
Clapham
Gentrification, proximity to West End, City
6
Canada Water
Regeneration of £1 billion, one stop to Canary Wharf
5
South East
Gravesend - Northfleet - Southfleet
New Eurostar station at Ebbsfleet
8
Cambridge
Top education, history, promixity to London, house shortage
6
Ramsgate
Fast commute to Kings Cross in 2009, nice harbour
6
Newbury
Shortage of homes, big business, A14 improvement
6
Reading
Oil company HQ, M4 corridor, close to Heathrow and London
6
Winchester
Excellent education, history, shortage of homes, wealth
6
Oxford
Top education, history, promixity to London, house shortage
6
Rochester-Strood
Regeneration, proximity to Ebbsfleet
6
S Midlands
St Neots
High-tech business, close to Cambridge, A14 improvement
7
North, North West
Bury
Regeneration from low base - for 5 year outlook only
6
Skinningrove
Late regeneration and identified as nice seaside village
5
Bradford
Regenaration from low base - price could rise late 2009
5
South West
Portreath
Regeneration, airport, beaches
8
Hayle
On A30, rail, big harbour development, close to St Ives
8
Newquay
Regeneration, proximity to Padstow and Truro, airport, A30
7
St Just
Regeneration, Heritage Site
7
Weymouth
Olympics and regeneration
7
Swanage
Proximity to Sandbanks - late regeneration
6
Wales
Barry Island
Spill over coastal resort near Cardiff
5
Scotland
Aberdeen, Stonehaven
Oil boom, catch up since mid 1980s
9
Dundee
Low prices, regenerating, nice countryside
8
If you can use the quiet market and relatively high interest rates to seize on opportunities, it might do you good in future years. Not without it's risks of course, but we believe focusing on these areas – particularly where new jobs are being created – will help your investment returns in a 2-3 year time frame.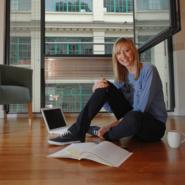 Woolwich is an interesting example – depressed, down at heel, high unemployment, south of the river – many things going against it. But with the Docklands Light Railway Extension due to open in 2010, Olympics 4 miles away, city jobs close by and a low price base – it's an area that will improve substantially in the next ten years. Expect prices to drop for the next year or so as some distressed sellers come into the market. It will improve in the longer term though. The larger Victorian properties towards Plumstead are also worth considering. Crime is relatively high at present, but as the area improves, this should reduce.
Closer to the city, a safer bet is New Cross Gate - Nunhead - Peckham. This area will benefit from the East London Line Extension around 2009-2010 - a new station at Surrey Canal Road around 2012 will transform this part of London near Millwall football ground. The Hatchem Park conservation area close by is already popular - though it's likely to become more so in the future.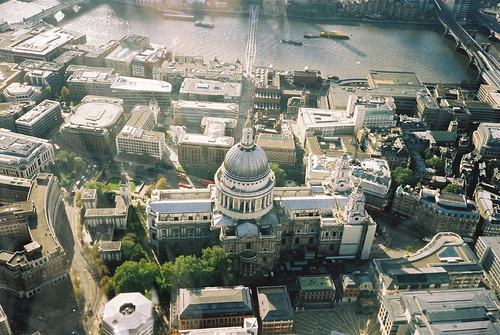 In the north of the UK, as we have been mentioning for 18 months now, Aberdeen is a hotspot. A shortage of land, property and building, employment growth in the oil/gas sector and wealthy retiring oil workers all play in it's favour. The corporate lettings market is vibrant. City centre apartments and nice old detached properties in central areas are probably the best opportunities. Stonehaven and Dundee are both experiencing positive spillover from Aberdeen. Anywhere within 40 miles of Aberdeen is worth considering, unless you think the oil price will crash.
We hope you find this listing helpful. And assists in your property investin decisions. If you you have any comments on our hotspots - or think we have missed anywhere you think should be on the list, please contact us on enquiries@propertyinvesting.net .