216: Land
08-09-2008
PropertyInvesting.net team
Land Acquisition Strategies - investing, trading and speculating
There is no shortage of Land in the UK, only 15% of the UK is urban – however, there has been until very recently a very definite shortage of land for building and development - vast tracts of land are designated as "Greenbelt" with restricted development options.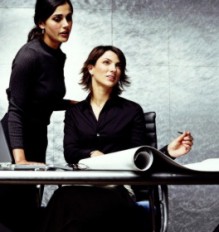 Considerable "Brownfield" land exists, mainly in urban areas, but most of the easier sites that were made available after the decline of heavy and manufacturing industries have already been developed, particularly in the south of the England. Some of this land has severe problems such as pollution, heavy metals, asbestos liabilities, subsidence, proximity to unattractive industry, poor communications and amenities (e.g. sewage, drainage) or lack of demand for commercial, retail or residential property in the area.
Many people have become multi-millionaires by investing, trading and speculating on land. It's a high risk, high reward business – time consuming, often expensive and with no reliable positive outcome. Land can be categorised into the following:
National Park – land with severe restriction on any type of development

Greenfield

– land with considerable restrictions on development

Brownfield – land with more limited restrictions on development, development on some sites actively encouraged, particularly in areas of regional or local regeneration
District councils have what is called a Local Plan which provides further detail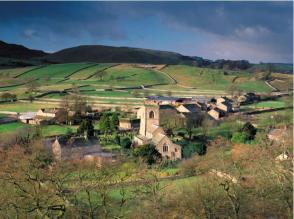 s of zones for further residential development, zones for commercial development, zones set aside for recreation / leisure and zones for farming / agriculture. The Housing Strategy will describe the policy and direction the council would like development to take, and sometimes target levels of development in specific area.
Speculating on Land
If the planning zones change, then the person who owns the land can make a fortune as the zone moves from Greenfield agriculture to a designated site for development – either retail, commercial or residential. In SE England, agricultural land might sell for say £3,000 an acre, but land with planning permission for residential development in a good location might fetch £1,000,000 an acre. That said, the land-owner may lose significant amounts of value if, during clarification of land in a "grey area", the category is confirmed as Greenfield with no to development options.
Some investors speculate that an area close to a town will be re-zoned – th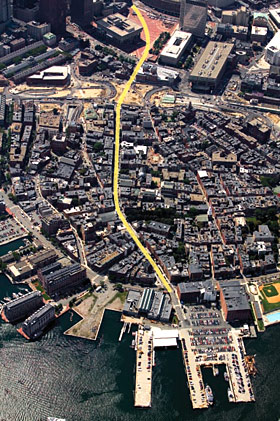 ey may buy land at low cost from farmers and then sell as soon as the land is rezoned to a developer. This high risk, high reward strategy has made many people extremely wealthy from one or two deals in a lifetime. Others who have speculated but the area has not been rezoned have made a loss and ended up with a piece of agricultural land with little or no income and a lot of hassle. Dealing in land is not for the inexperienced or non-knowledgeable investor. The more local knowledge, wider network and more local insights and contacts you have the higher your chance for succeeding in increasing the value of a land investment.
Small Land Parcel Between Two Bigger Ones
If you can purchase a small parcel of land between two large pieces of land that you think will one day be joined into a major development, you can then find you have some control or strong influence over the overall development. The price of your parcel of land will sky-rocket - the only way a combined development can go ahead is if a developer purchase your parcel. Land speculators will spend days rying to locate such plots - buy the cheaply then try and get a combines development deal done. Even if their plot is the smallest, if it's in the middle, they can often get a huge mark-up and sell on to aa major developer. The land price can easily rise tenfold in such a case. You'd only need to spot of few of these and lead to a transaction to become very wealthy. Make sure you have a good land lawyer - not cheap but worth every penny if you want to make sure you're title is watertight and you don't get ripped off.
For details of the normal planning process for development, click here.
Future Trends in Land Supply and Demand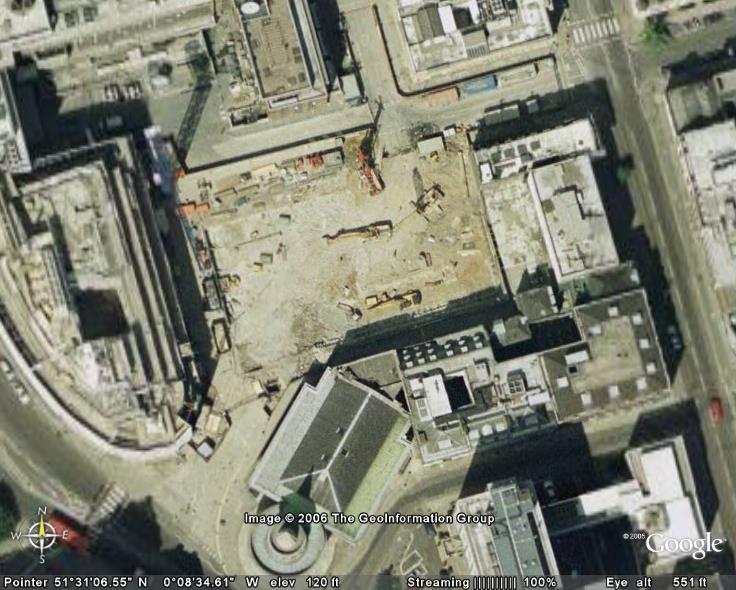 The future for building land availability is uncertain – the Barker Report of March 2004 recommended an increase in the number of houses being built in the UK by some 115,000 per year, and streamlining of the planning process along with more regional control over planning decision. However, PropertyInvesting.net at the time did not expect to see anything concrete coming from the report for some time and to counterbalance this potential increase in land supply are the forces of Nimbyism (not-in-my-back-yard). Indeed, until 2007 supply was lagging demand until the property slowdown started mid 2007.
Recent surveys suggest about two thirds of people would not object or mind much about a development a few streets from theirs, but two thirds would object to a development in their street. Even with these statistics, it only takes 1% of highly vocal local and coordinated opposition to disrupt or put a stop to a development. We would not expect a change to this status quo in the near future, even if the planning process is streamlined. This will continue to put upward pressure on land prices for property development in th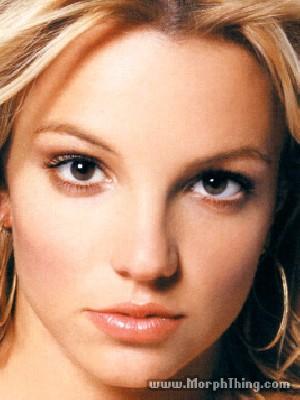 e most sought after and environmentally sensitive areas e.g.
Coastal areas – particularly in south and south-west England

National Parks

National Forests

Areas of Outstanding Natural Beauty

National Trust areas

Greenbelt

areas surrounding towns, not designated development areas

Heritage sites

Conservation Areas
Plots will be extremely difficult to find and very expensive. It will increasingly be as economically efficient to demolish old homes and build bigger new homes. The prices for land in development areas, if these are rezoned from agricultural will always sky-rocket. Most of these areas are in the south of England – this is where the population is expanding the most, in part because of increasing service sector, retail and technology jobs in this area. This is forecast to continue – increasing numbers of retirees wanting to live in the south will also put pressure on land prices.
Development Areas
Areas of particular interest for development at the moment are:
1. Stanstead Corridor (greenfield)
St Neots - Cambridge – Ely – Stanstead – corridor
2. New Town Expansion (greenfield)
Ashford
Milton Keynes (westwards)
Swanscombe - Northfleet - Gravesend
Thamesmead – Dartford – Swanley
Tilbury and westwards
4. Regeneration (brownfield)
Stratford, Lower Lea Valley, Kings Cross
London White City
Liverpool (areas close to city centre and Duke Street)
Salford
Woolwich, Beckton, Silvertown – emerging
Isle of Dogs - Canary Warf - Limehouse – mature expansion
Liverpool - emerging north docks
Portsmouth
Plymouth
Bristol
6. Docklands - on the horizon (undeveloped)
Barry
Hayle
Newport
Tilbury
Bootle
Birkenhead
Thames Haven
Hull
Grimsby
"Land Banks"
Building companies and developers tend to keep "Land Banks" for about 5-8 years to secure housing supply needs. The reason for such a large amount of land being held in reserve is for a mix of the following reasons:
It helps raising money from Banks, Investment Institutions and Stock Markets as security – it is an indicator of a sustainable long-term business.

The planning process can be slow, with long lead times required to overcome hurdles (e.g. opposition groups) and many risks.

Some hedging and possibly some pre-investment or potential for capital value increases can be realised by holding land.

Family ownership of large land tracts with associated difficulty in transfer of land ownership because consensus is required for a transaction to proceed

Some land is held with the hope that zone restrictions will be eased for development in future years.

Some land is not developed because of complexities, high affordable housing cost/percentage provision or high cost of upgrading amenities and infra-structure before planning consent is given.

Opposition groups have stalled development indefinitely.

A developer cannot face running out of land – this reactive measure would drive prices up if they were to purchase from another company, as it would be known the company was 'short of land" and getting rather desperate – "running out of land is akin to going out of business".
Trends in Land Use

Some trends to consider for one's land acquisition strategy are the following:
Schools selling off playing fields for residential development to provide funding for school repairs and developments – this will likely slow or stop as social pressure mounts for increased provision of sports ground for children to exercise / prevent childhood obesity

Closing down of smaller retail shops in city and town centres and increasing number of drive-to out-of-town retail parks with large supermarkets and superstores

Consolidation of working farms into larger farms, with many farm houses and buildings being sold off with small parcels of land – this land frequently being leased back to farmers, used for horse or fallow, wilderness or woodland

Closing of small village schools, village school grounds, village halls (and chapels) because of the reduction in the number of rural school children and families, people that live in the villages permanently and increasing numbers of second homes or non-permanent resident retirees
Increasing size of some new town areas such as Ashford and Milton Keynes and building on Greenfield sites in the Cambridge-Stanstead corridor and Thames Gateway area.

City centre football grounds re-developed as residential apartment complexes (e.g. Arsenal - Highbury) – the football club then moves out of town to a cheap land area and builds a mixed football/commercial/retail and possibly residential complex.

Increasing numbers of non-working farms – with mixed paddock for horses, wilderness/ woods and barns/outbuildings converted to holiday lets.
Land Acquisition Strategies
These trends will lead to opportunities for land acquirers – you may consider the following opportunities for value creation from land acquisition:
Purchase of land close to Ashford and Milton Keynes and in the Stanstead-Cambridge corridor.

Purchase of unwanted school buildings, chapels and village halls in rural villages for conversion to homes and apartments.

Purchase of land on the periphery of towns and cities with good communication that are likely to be zoned for retail/commercial use, or achieve planning consent for retail/commercial or residential development because of their proximity to infra-structure / amenities and acceptable environmental assessment.

Purchase of equity in well-run football clubs (e.g. neutral or positive cash-flow) that have development potential for retail/residential/commercial.

Purchase of closed down smaller retail stores in town centre location for conversion to retirement and/or city centre apartments and houses.

Purchase of farms at the appropriate good price to maximise the value of the land (sell, lease, alternative use) and farm buildings (conversion, upgrade, holiday lets, key worker and rural "live-work" units).
Some specific examples of land value creating ideas:
Make proposal to owner of land for an exclusive option for purchase, on condition that planning permission is granted – you agree to pay for all fees, do the hard work to get designs and planning permission granted – in return, you give 50% of the capital value increase (after capital gains tax) to the owner (using independent / objective land valuing agent).

Search for polluted or land with liabilities (via council offices, land registry and/or council planning/surveyor department) – approach the owner for a non binding option to purchase, commission survey, consult with planning and councils regarding liability risk and assurances that planning permission might be granted, then commit or not to the purchase. You reduce risks and liabilities by getting verbal assurances from responsible parties and hope the seller does not decline the verbal agreement late on after you have sunk costs for fees – you may consider a binding option for a short period to avoid this happening.
For a further details on land acquisition strategies, ideas and concepts, plus guidance on some opportunities within the UK, please contact us. PropertyInvesting.net can also offer steer on how best to go about acquiring land and seeking planning consent and give recommendations on Land Brokers that may be able to help you.
Land Purchase
The purchase of land is normally done using the following processes:
Auction – advertised

Estate Agents – advertised on websites and land brokers

Word of mouth, local - not advertised, within a local network

Word of mouth, professional - not advertised, within commercial, residential, building, estate agent communities

Approach – by direct contact with the owner by a buyer though cold-call telephoning, networking, visiting land owner, sending letters or fliers describing you wish to purchase land

Advertising – placing an advert in a newspaper, on website or other land brokering website, and joining plot-share groups

Offset deal – by selling property and swapping land

Professional services – by offering professional services (e.g. architect, developer, builder) or goods in return for an option to purchase land
As a general rule, the more competition there is for the land, the higher the price compared to normal market value – these higher prices increase the risk of losing money. The best land deals are normally those that are done outside the normal market place, using local contacts and professional networks. Vendors selling land will look for a person or company with high reputation, integrity and ability to pay as well as consider any ethical / values concerns such as what the land will be used for in future. You might find it easy to acquire a 2-acre piece of farmland if you commit to turning the land into a wildlife reserve or natural forest. If you are looking to develop land, and the site is not brownfield, it will be far less easy to acquire in the first instance, and to get planning permission in the second.
Criteria for Purchase
Enclosed is a check-list of criteria you should consider for land purchase for residential, commercial or retail development.
Check list for land acquisition (residential, commercial, retail development)
Road network

Rail links

Pollution

Heavy metals

Asbestos liability

Mining, min shafts or quarry/mining subsidence

Flood risk

Residential demand

Commercial demand

Retail demand

Access to site for building

Access to site for residential (or retail or commercial)

Electricity connection and capacity

Mains water connection and capacity

Sewage connection and capacity

Gas connection and capacity

Proximity to high risk premises (e.g. gas bottling plant)

Proximity to other zone (e.g. commercial for residential site)

Views

Proximity to eyesores

Proximity to high power overhead lines

Pipeline and cable restrictions

Local opposition group – organisation, size – how vocal

Wildlife – potential disruption or improvement

Environmental impact assessment

Legal or tax liabilities

Drying subsidence and landslip potential

Global warming – coastal flooding potential

Coastal erosion or river erosion potential

Landfill issues (shallow gas, subsidence, pollution)

Soil survey – rock mechanics suitability for building
If the above criteria are positive, then the land should be suitable for residential, commercial or retail. If the criteria are generally negative, then the land is most suitable for either farm land, wildlife reserve, wilderness, forest, open ground or wasteland (e.g. for heavily polluted land, with gas leak risks).
Tax on Land Acquisition
Tax on capital gains from land acquisition in the UK was 40% until April 2008 – it has now dropped to 18% - this needs to be considered up-front in economics and evaluation of risks, ri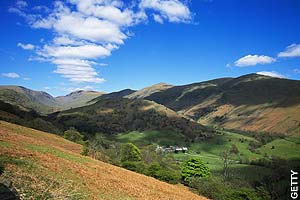 sked value and net profits. If you live outside the UK, you will most likely not have to pay this tax if you meet certain criteria – though you might have to pay capital gains tax in your country of residence instead. In March 2004, after publication of the Barker Report, the Chancellor announced the Treasury was looking into possible tax on land banks held by developers over long periods, with the objective of freeing up suitable land for building – more will be known in the next year or so on this potential tax. For detailed advice on land tax, we suggest you contact a Tax Manager specialising in UK tax – with good knowledge of land/property a preference.
Land Maintenance
Some wealthy people who have made substantial sums have decided to move to the countryside and buy a farm. Many of these people lease the land back to local working farmers, and/or convert the land to paddock for horses and wilderness/wood. Leasing the land means the maintenance of hedges and the land is done by a professional farmer. It is important to realise that land maintenance is both expensive and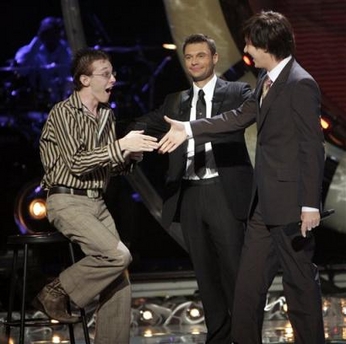 time consuming, requiring constant attention. Some examples of issues that might arise, requiring cost, time and effort:
Flooding – requiring remedial actions

Hedges – overgrown need cutting back

Trees – overgrown or blown down, need cutting down and transporting away

Stray animals – move into your field because of a breach in a hedge

Fencing – needs replacing

Trees – are diseased and need treating and/or felling

Conservation – land conservation officer is not happy with what you are doing with the land

Intruders – start stealing wood, crops, animals

Wild animals – such as foxes and dogs kill livestock

Livestock – are diseased and need culling or treating

Crops – are diseased and need burning or tilling

River/sea erosion – remedial actions required to reduce erosion

Subsidence/land-slip – part of your land slips damaging neighbouring property and/or roads
So even owning a single one acre field can have most of these issues cropping up from time to time – so if you are absent from the land for long periods, it's best to lease the land to a professional farmer and make sure the lease stipulates that these duties are their responsibility, or alternatively employ a farm labourer to tend your land.
Outlook for building land and prices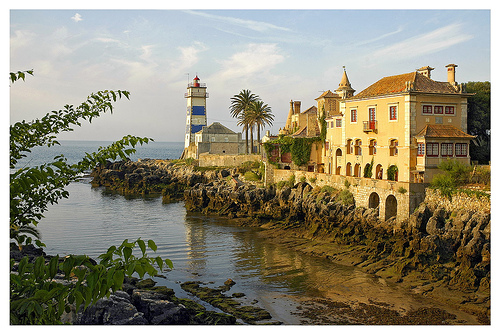 In 2008, the property price drops have cause building levels to dramatically drop. In 2007, new properties being built reached around 200,000, but we expect building levels to halve to 100,000. Because 25,000 properties are demolished each year, this would imply a net increase of only 75,000 properties. Meanwhile, government reports suggest a net increase in home building of 200,000 to 250,000 a year is needed to keep pace with the rising population, reducing sizes of families and more single people as the population ages. Clearly, there seems to be a bust. We expect after 2010 a housing shortage to occur again and building land prices to rise to because of this. But in the meantime, as the economy slows and builders become distress and build less properties, expect building land prices to drop dramatically in the next 1-2 years.
The biggest rises in building land prices are likely to be where zonation changes are slow to occur, big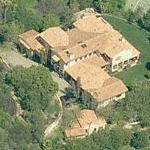 business is doing well, populations is increasing and jobs growth is occurring. London is probably the clearest example in the next 5-10 years with many towns and citied close by that have severe environmental restrictions also seeing building land prices rising – examples: Oxford, Winchester, Newbury, Canterbury, Tunbridge Wells, Truro.
Technology
Finally, for all those budding land acquirers - GoogleEarth is an excellent tool to use - to locate and monitor land parcels. Try it and see! BuildStore.co.uk is another good site where land can be purchased in the UK. The Land Registry is where you will find who owns what plot of land - an invaluable source of information. If you cannot find out who owns the land from the Land Registry, you'll have to go around on the ground and ask - mak sure you don't get anyone else interested in your prospective plot of land though. It's amaising how a good idea can fly away - and someone else can make the profit after you gave them the idea!
Summary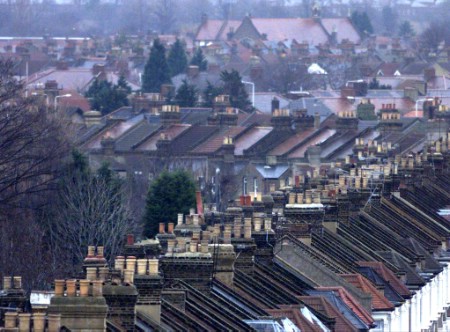 Land acquisition and value creation is high risk, high reward, often time consuming, sometimes complex and very uncertain. Local and professional networks are key. You need to have due regard for all stakeholders and high integrity, plus be shrewd, have good deal making skills, have creative insights and a good land lawyer at your side. Successful land deals can make a person very rich very quickly, but equally leave that person with a load of fallow land with a lower value requiring high maintenance costs if things don't go according to plan. Most land leads never progress to deals – the owner normally pulls out or sells to someone else for a higher amount. Give someone a good idea about their land – but don't expect them to go with you. Land owners are control freaks and it's a tough business resting control of land from them. If things go wrong you might have big liabilities – from pollution, subsidence and legacy issues. Or a useless piece of land that you cannot get planning permission to build on. If you can manage these risks, find suitable opportunities and have risk money to play with, land might provide an investor good value creating opportunities, particularly as part of an overall property investment portfolio.
We hope this special report has given you some good ideas - and stimulated your thinking on how to make serious money from land investments.