21: Residential Property Investment in West London
01-08-2005
There has been much doom and gloom in the papers about an impending house price crash – many comments centre on the fragility of the housing market in London. I will give you reasons why I am investing in West London at present and remain fairly confident of it's prospects and give a few pointers to places you might wish to research your own investment property.
Why Invest in West London? Greater London is forecast to increase in population by 900,000 within the next 10-15 years. There is nowhere near enough house building to cater for such numbers – most of the increase in supply will focus on areas far from central London such as the M11 corridor and Thames Gateway. Meanwhile, households have been getting progressively smaller since the 1960s as the size of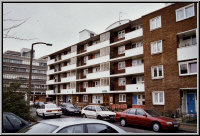 families has reduced, with more people living separately. More second homes and pied-de-terre residences has also added to housing pressures. West London is and will always be a vibrant, wealthy area with excellent communications to central London/City, theatre and arts – future prospects will be helped by the expanding high-tech business corridor from Hammersmith to Reading. West London is attractive to all age groups because of good schools, the relatively low crime rate in most areas and a mix of jobs/business and leisure activities within easy reach. The new Terminal 5 at Heathrow Airport will act as a further magnet for economic growth assisted by improvements to the M25. Access to high paid jobs and second homes in the West Country make West London an very attractive location for high earners. The stable employment, low interest rates along with predictions that London will be the highest GDP growth area in Western Europe in the next ten years leads me to believe that it represents an attractive investment area for the right type of property in the right area, particularly since prices have not moved significantly upwards in most of the West London areas within the last two years.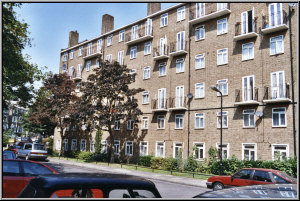 What type of property should be considered? I believe the lowest risk investment with potentially the highest long term returns is the purchase of buy-to-let property with 3-4 separate double bedrooms with good rail/tube communications. Such properties will likely have the highest rental yields, and strong rental demand – particularly those that cater for the lower end of the rental market. Such property would include large ex-council flats – say four bedrooms, where the rooms can be let individually or property shared by a number of people. These tenants could be students, builders working during the week, foreign workers starting jobs in London or professional sharers. The tenants need to be selected carefully and management can be more intensive, but yields can be particularly high on such property. If you can find a low priced Victorian house or say 3-4 double bedroomed flat or mansion block apartment, this might also have good economics.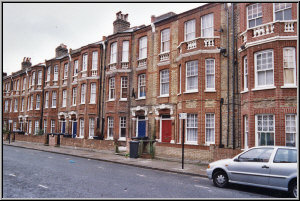 So where are the best areas to invest in? Generally, the more central to London at low price the better, although you might need to search hard. Properties in need of some low cost renovation or significant cosmetic work will probably be better value than fully refurbished property. Make sure the flats or houses are close to good communications – as a rule, tenants like to be within 5 minutes "well lit" walk of a tube station, or good railway station. Allocated parking is preferred. Make sure rooms have double bedrooms – this will increase the rental yields. Ground floor and basement flats are normally more difficult to rent than first and second floor flats – because of security concerns. An outdoor space or private balcony, with views is a nice bonus.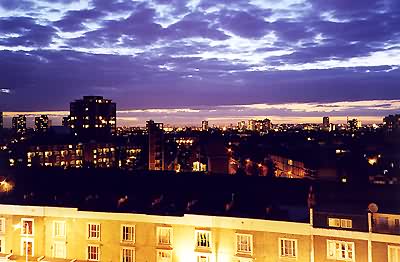 I try and buy in areas undergoing positive change through investment or improving communications, or so-called "gentrification". A few examples are White City with the planned £3 billion retail/commercial development north of Shepherds Bush roundabout (although the area might suffer lower demand for a few years with job losses recently announced by the BBC). This area's proximity to Notting Hill and the West End is an advantage. Battersea is seeing continuous improvement and regeneration – ex-council property between Chelsea and Clapham Junction is well worth a look. Brixton Hill is another improving area. Western parts of Chelsea near Chelsea Harbour and south eastern parts of Fulham are being re-developed – so any ex-council flats will likely see the benefits of rubbing shoulders with the big new riverside apartment developments. East Acton is another up and coming area that is quite central with reasonably good tube links. Further out, Slough's low prices and proximity to Heathrow whilst being off the main flight path makes the area attractive – look for large houses and flats that might appeal to airline staff or more temporary construction workers.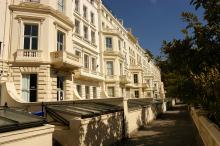 With regard to off-plan, I would only invest if you can get a significant discount on the price, have to pay only a small deposit, future yields will be high and you can see a high chance of rental demand will be good after construction. Frankly – it's tough to find such investment that has low risk.
All the talk of people leaving West London for the country is overdone! People will naturally gravitate out of central London as the get older with families – but many subsequently move back because they frankly find it boring living in the countryside, schooling is just as expensive and the daily commute is even worse! If you believe that for every person leaving there is more than one arriving, building will be limited in future and the area will maintain it's attractiveness to high earners, then West London is likely an very good residential investment area.
PropertyInvesting.net team