228: Don't buy now....mid 2009
10-02-2008
PropertyInvesting.net team
Don't expect things to improve any time soon. The credit crunch started July 2007 and its now October 2008 with no sign of major improvement. House prices continue to slide, inflation remains high and interest rates in Europe remain at 4.25% with 5% in the UK. UK house prices have dropped about -10% from their peak in mid 2007 (-5% in London), with Irish house prices following a similar -10% trend. US house price have dropped by -10 to -15% from their peak, in some areas like California as much as -25%.
We expect things to deteriorate further until mid 2009, with things picking again end 2009: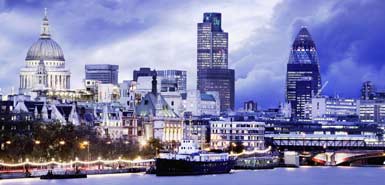 UK Update: In the UK – interest rates will have to start falling very soon – the economy is now in crisis and a full recession is expected by year end. We now expect interest rates at 4.5% or below by year end – the interest rates have been too high too long, and inflation will be considered a thing of the past by early 2009 as manufacturing, retail and also services economic sectors all sink into recession. The Bank of England will be accused of acting too late in the economic cycle. The Treasury's lack of cash will not help – since public spending will be tight and tax breaks non existent – these will not help the economy. Gordon Brown's leadership will remain under severe pressure and this will not help confidence in the UK economy. Expect the pound to slide. Oil prices dropping back will be broadly neutral since the Chancellor makes so much money from oil revenues in the North Sea (60% taxes) and at the petrol pump (80% taxes). Remember, 90% of all oil revenue ends up with the Chancellor. We expect house prices in London and the SE to start rising mid 2009, with the rest of England lagging behind, possibly by a year. We do not currently recommend property purchase unless you spot a real bargain with high yields. Better wait until the bottom of the market is reached – and our expectation, albeit this is very uncertain, is that this will be mid 2009 in southern England and later in the rest of the UK. Scotland will probably fair better than most other areas since property prices rose very late in the cycle in this part of the UK. Aberdeen will continue to boom because of the high oil prices and North Sea and International oil activities. Many other Scottish areas wilkl benefit from wealthy retiring baby-boomers moving north for lifestyle reasons.
US Update: In the USA, the $700 billion Wall Street bail-out package will probably get support after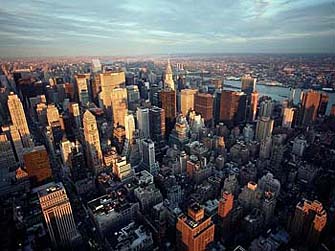 political infighting and the blame game ends. This will put further negative pressure on the dollar, which will slide further. Because of this further run on the dollar, oil price will probably rise to $125/bbl by year end. Interest rates will probably stay the same – already a very low 2%. We believe real estate prices will stablize by year end and start increasing slightly from mid 2009 onwards.
To all those doubting Thomases – the USA and New York will be back. Okay, last week's Wall Street crash of 10+% and Congress rejecting the $700 Billion bail-out is not good news. Sounds distressing and depressing. The great thing about America though is it's people - Americans never give in. They have the following positive attributes that will always lead to the success - they:
Are highly motivated

Are hard working

Are highly educated

Are innovative - ideas

Are open-minded

Have diverse people

Have a private sector capitalist oriented society

Have an increase population

Have good national secure

Have a politically stable democracy
This is coming from a group of non-Americans. To all those non-Americans - do not under-estimate the resolve, innovation and motivation of the American people. For this reason, long term, PropertyInvesting.net objectively believe property investment in the USA will be a good investment. New York is a special case. The current financial problems are severe, but they will not last forever. By 2010, things will have improved and the US economy will be growing steadily once more. A population growth of 2% per annum implies at least 2% GDP growth per annum. It's difficult to see long term.
The US economy is capable of being highly successful on its own. It's such a huge economy - its capable of keep itself propelling forwards at quite a momentum.
In future years, wealthy baby-booming US citizens will retire to southern warm or coastal regions such as: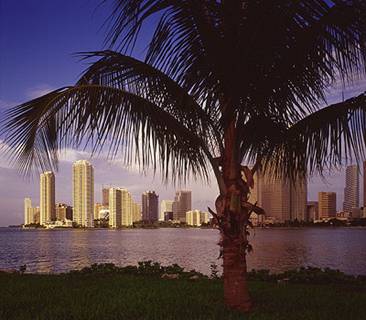 Florida

California

Arizona

Carolina

Nevada

Colorado

New Mexico
These will be the states with the largest population increase and likely house price increase. But New York will also see real estate price increases - the reason - financial services and international business.
The rich will get richer. They will seek the latest financial instruments, services and expertise - this is centralised in New York. Middle Eastern money will look to the USA for cheap and relatively secure assets dollar denominated. The gigantic transfer of wealth to oil producing nations like Russia, UAE and Saudi Arabia will make its way back to the USA - to New York – into financial services and real estate. We predict the current market downturn will be temporary - conditions will improve mid 2009 and the next prolonged boom period or bull run will commence end 2009. How long this will last is difficult to say – the problem is, when it finally ends, the baby-boomers will be retiring, pulling on their 502Fs – legislation has been passed that5 makes it mandatory to sell pension fund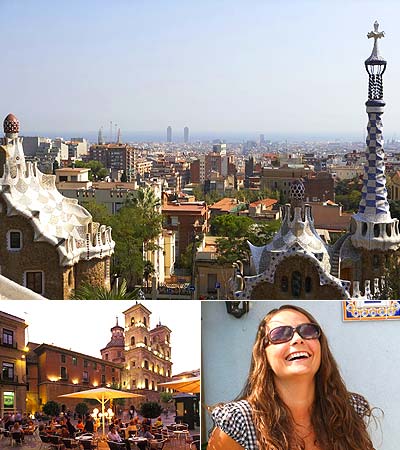 shares in 2016 – don't be in the stock market by then!
Stocks versus Real Estate: Anyway, we hope the financial markets dropping 10% in the last few weeks have highlighted just how unsafe stocks are compared to property. Some people have lost all their savings through banks folding or companies going bust. At least with property, you have something tangible – something useful – and if the worst comes to the worst – you might be forced to hand the keys over to the bank. And if you've only got 10% - 15% deposit, you loose this, not pleasant but its not the end of the world.
Looking forwards to 2009: Anyway, hunker down, don't expect any big improvements for at least nine months and look forward to lower inflation, lower growth, less jobs, lower interest rates and suppressed asset price increases for a year or so. After this – the bottom of the market – with land shortages, building shortages, increasing populations and increasing trade with India, Middle East and China – expect things to pick up end 2009. In London, the Olympics will then only be 2½ years away, so residential investment in East London looks particularly attractive in 2009.
Remember, when it looks very bleak, its time to buy - Warren Buffet has started to lay down billions of dollars in the last few weeks - in the USA it's probably fairly close to the bottom of the cycle. In the UK, its probably nine months behind the USA - Euroland will follow the UK - probably another nine months behind the UK. So for UK investors, mid 2009 currently looks the opportune time to start in earnest buying large amounts of property again (London and Aberdeen being our favourites) - it's a bit early as yet. But if you see a real bargain, from a highly motivated seller (>15% lower than normal market price) - no reason to hold back.
We hope you have found this update helpful - if you have any comments, please contact us on enquiries@propertyinvesting.net