241: This week could be the best time to buy in the UK for 25 years
12-08-2008
PropertyInvesting.net team
As our regular visitors will have picked up over the years, we believe the best time to buy in the UK year
is the first week of December – why?
Miserable weather – dark, cold, rainy, short days, long nights
Miserable feeling in the air – lack of New Year optimism
People focused on Christmas shopping, Christmas parties, finishing work late to enable a Christmas and New Year's holiday
Kids still at school – everyone busy working, shopping or partying
Buyers are disparately trying to get an offer before Christmas – to allow them to have a stress free Christmas
City bonus money has not arrived (bulk of bonus money is paid January to March)
Not much City bonus money this year
Hence very little competition and very motivated sellers.
Added to this, these exceptional circumstances that mean less competition:
No first time buyers
Not many normal buyers
Only a few bottom feeding investors around
Lack of mortgage funds available
Added to these, some fear factors:
Fear of falling prices due to stock market crash and unemployment
Fear of major recession and worsening economic outlook
Increase in repossessions – very quiet auctions and empty properties
Fire sales from developers of new build flats and houses
Stock market crash of October and November 2008
Added to these positive factors:
Drastically reducing interest rates
Big fiscal stimuli
Oil price crashing from $147/bbl to $40/bbl
Some very early signs of a recovery developing
Correlation with maximum fear = best time to buy
Inflation falling fast allowing further interest rate cuts
Mortgage companies beginning to drop rates and unfreeze loaning
Price to earnings rates have dropped from 5.8 to 4.5 – with long term average of 4
Thence one might form the view that this week is the best time in 25 years for investors to buy property - at bargain basement prices.
The Doubting Thomas's will say – prices are forecast to drop another 10 to 15% or more. To which we say – when was a forecast ever correct? Who forecast a recession in the UK in April 2008? Who forecast interest rates dropping from 5.75% in 2008 to 2% or lower by year end? Who forecast oil prices crashing from $147/bbl to $40/bbl within the last five months?
Okay – if you buy property now you, it might be that property prices slide a further 10% by end 2009 or more. But if you buy property now, you may be able to pick up a distressed sale that could knock up to 25% off the sale price – particularly if you buy at auction or you buy cash and can close within a few weeks.
Are we buying now? No – because we haven't got enough liquid cash to take advantage unfortunately. We'd rather reduce our risks by waiting a bit longer – seeing a clear bottom then jumping in again. But we fear that by the time we've seen the bottom, it will be too late and everyone will be jumping back in and the competition will have hot up!
It's just we have this feeling that with interest rates at 2%, as soon as banks start lending again, their could be a lot of pent up demand after about 1½ years of the market being in the doldrums – there is definitely a scenario that a very fast recovery could occur. No – this is not mainstream. Since when did mainstream make money anyway?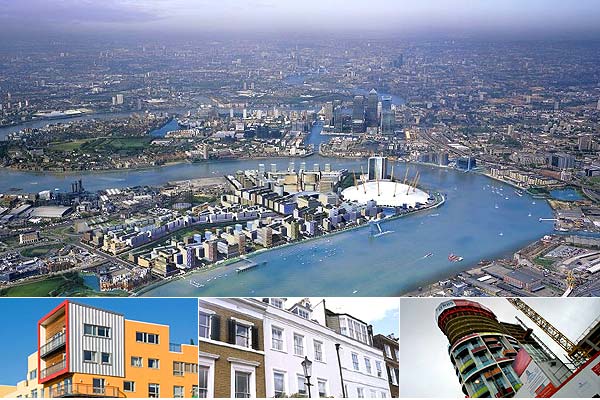 In London – a few other things come together:
Olympics 2012 not far away
East London Line Railway
Crossrail
Infra-structure spending to prevent recession
Dockland Light Railway Extensions
Stratford Regeneration
Croydon Regeneration
White City regeneration
No stamp duty on properties below £150,000
Plus, the lower Pound Sterling value should start driving growth in a few months time as exports increase, London tourism stays robust assisted by lower oil prices and lower air fares.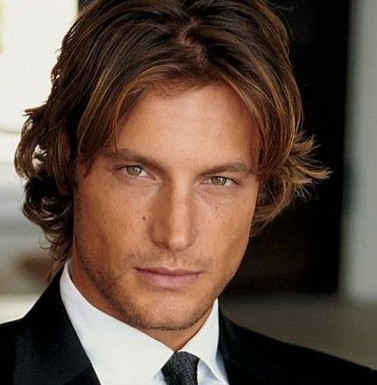 Or at least prevent a major prolonged recession. Do not be surprized to see the beginning of a recovery in February 2009 - with 1% interest rates, $50/bbl oil, inflation at 1% and stock markets recovering.
And don't forget, if you are the only investor active in town, why would you take the risk of further house price falls next year - the only reason would be your offer is 25% below asking price - hence reduces your risks to a minimum. And yes - property prices have been over-inflated from easy loans - times have changed.
So we encourage you to challenge yourselves as to why you would not buy when it looks particularly bleak – just as one should be considering selling when euphoria takes over. Buy when there is the maximum depression around – and we can't think of a better time than just before the Christmas parties start and everyone is looking forward to a major recession and unemployment. And the miserable cold weather helps even more – can you imagine bumping into competition on a rainy dark windy 4pm afternoon walking the streets looking for a bargain?
Happy Hunting