256: London regeneration update for property investors
02-22-2009
PropertyInvesting.net team

We now supply London regeneration updates every day of the week – normally posted around 6pm in the evening. These is embedded on our TUBE NEWS – along with rail, tube and Olympic news – plus some items of local interest.
It's 3½ years to go until the London Olympics – time flies – remember the announcement was in June 2005 – that was 3½ years ago. Execution of the plan to regenerate the Lower Leas Valley-Stratford-Pudding Mill area is well advanced. Other areas such as Hackney Wick, Bow, Mile End, Canning Town and Shoreditch are already seeing the benefits feeding through. This massive construction boom will centre around Stratford is taking place – the Olympics will NOT be cancelled. If anything, the massive government stimulus packages will help boost construction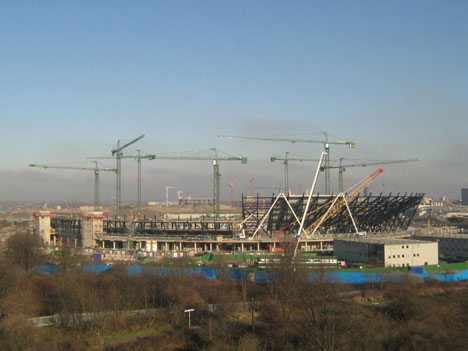 and regeneration even further. As the country has dipped into recession, interestingly many regeneration projects have been given the go-head. Its likely the government and councils are even more keen to see these going ahead now – to create jobs and growth to help prevent a more marked recession in the medium term. Investment for the future one could argue. Albeit using borrowed money – the downside.
On 12 February, the long awaited western extension to the East London Railway was given the green light – this is a massive boost to Peckham, Denmark Hill through to Clapham and as far as Wimbledon. These areas will see material improvements in rails services along this new rail route from 2014 onwards. A new station called "Surrey Canal Road" may be scrapped due to lack of funding - this station is ca. 0.3 miles NW of New Cross Gate. However, Millwall Football Club are considering helping fund this station. Surrey Quays will be the intersection point of the western branch line to Wimbledon-Clapham and the southern route to Croydon and the northern route via Shoreditch to Highbury. Very exciting for all property investors – and further confirmation of the PropertyInvesting.net London Hotspot Map. New Cross Gate, Peckham Rye and Surrey Quays will do particularly well out of it. Some focus areas are Hatchem Park just NW of New Cross Gate station - a conservation area of small Victorian terraces, and Telegraph Hill conservation area, just south of New Cross Road - with large tree lined avenues close to the park, some houses with views over London.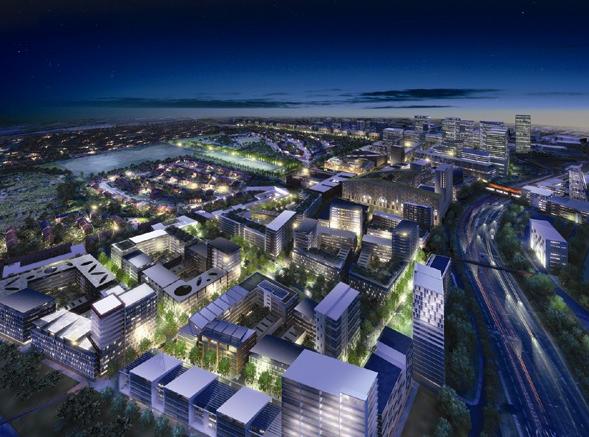 Meanwhile Croydon town centre is undergoing massive regeneration and development. Other re-generation areas include:
White

City

– retail

Cricklewood – retail, offices, housing (West Hendon) - opposite:

Chiswick

Park

– business park, jobs

Wembley – services and business around the new stadium
Elephant & Castle – regeneration of area, offices, homes
West Croydon

– East London Railway and business parks - jobs

Gravesend - Ebbsfleet - Northfleet - Bean - Istead Rise - Southfleet - new Eurostar station plus by Jan 2010 fast commuter trains to St Pancras in 12 minutes! (anywhere within 10 minutes drive of station)
Tottenham Court Road - retail improvements, new hub for Crossrail - close links to north-south Thameslink
St Pancras-Kings Cross - massive boost by Eurostar services to Paris-Brussels (soon Stratford), links to northern England via rail, regeneration of NE area behind start, Thameslin

k connection
One to watch out for in 2017 is Farringdon - which for all rail/tube enthusiasts will be pretty much the centre of the UK universe! You'll be able to get everywhere fast in all directions. If you like fast links to City, West End, Heathrow, City Airport, Gatwick, Luton and Stratford-St Pancras - buy a flat at Farringdon!
General developments and improvement near London Bridge, South Bank and around Shoreditch-Hoxton-Whitechapel are also important. Overall – it's very exciting times for property investing in London. Yes, prices have dropped about 12-16% from their highs July 2007, but with the forthcoming Olympics, eventual improvement in the UK economy and financial services sector and population increase with lack of new homes being built, the underlying investment climate is probably far more favourable than most people think.
Longer term, Crossrail – due for completion 2017, will have a big impact on areas like Shenfield (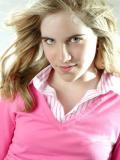 NE), Abbey Wood (SE), Farringdon (central) and Slough (West).
Meanwhile, the Docklands Light Railway has been extended south under the River Thames with Woolwich Arsenal station recently opening – to only little fanfare amidst the economic turmoil of January of this year. But if Woolwich property prices to not rise long term – we would be very surprised. King George V Dock (North Woolwich), a pretty desolate place – is also now joined up to Canary Wharf with the DLR. Direct access to City and Docklands Canary Wharf will definitely bring in a lot of high paid workers into the area Woolwich. The large Victorian terraces at Plumstead to the SE of Woolwich now become attractive to city workers. Areas like Cambridge Rd that was desolate only four years ago is now rapidly regenerating.
For the latest insights into the new and planned rail systems and regeneration, please refer to the collection of maps and photos below. Plus our other special reports:
254: London 2012 Olympic Regeneration - Property Investor's Update
247: London property investing - hotspots 2010-2012
234: London Olympic Games - impact on London property
220: London Tube Map, Olympics and Regeneration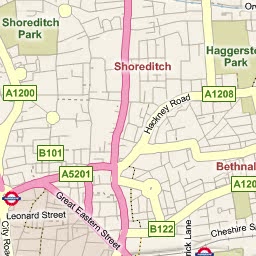 We advise all our visitors to take the overlapping spheres of influence of the different infra-structure upgrades to analyze then guide you into the most prospective areas to invest in property - for the best capital value increases and most robust rental demand and yields. Hence look for:
New offices

New shops-leisure

New rail stations

New developments

(Olympics)

New roads

Regeneration
Anything that positively improves an area over it's original status. For example, Shoreditch is between the City, Docklands, and Olympic Stratford site, close to St Pancras (Eurostar) and on the soon to be opened East London Railway Line – Crossrail will come through in 2017. If Shoreditch prices aren't significantly higher by 2012 – we'd be amaised! And Keira Knightley has just bought a £2.5 mln pad there - must be going up in the world!
We hope these practical tips, guidance and maps help you in your investment decision making – and enjoy the game – because it is a game – like Monopoly – and we enjoy playing it as well! Like most businesses. Don't let anyone discourage you from enjoying it….
London Property Hotspots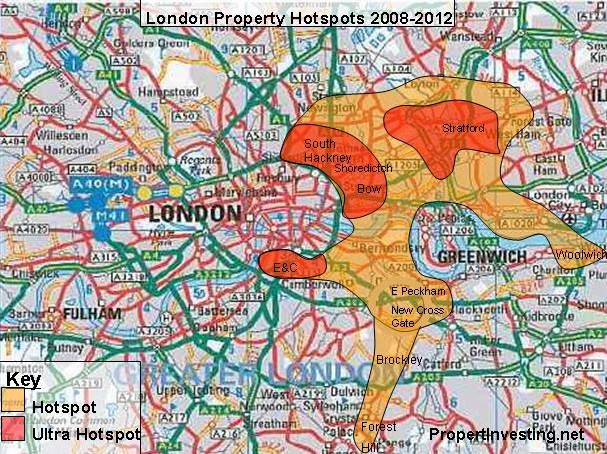 Olympics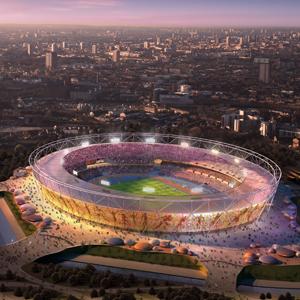 Dockland Light Railway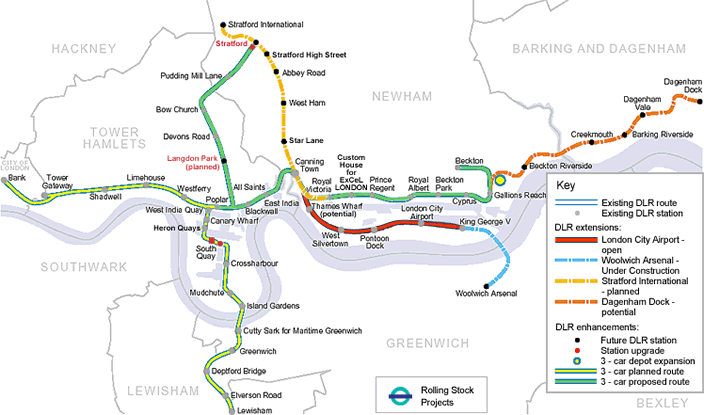 Tube Map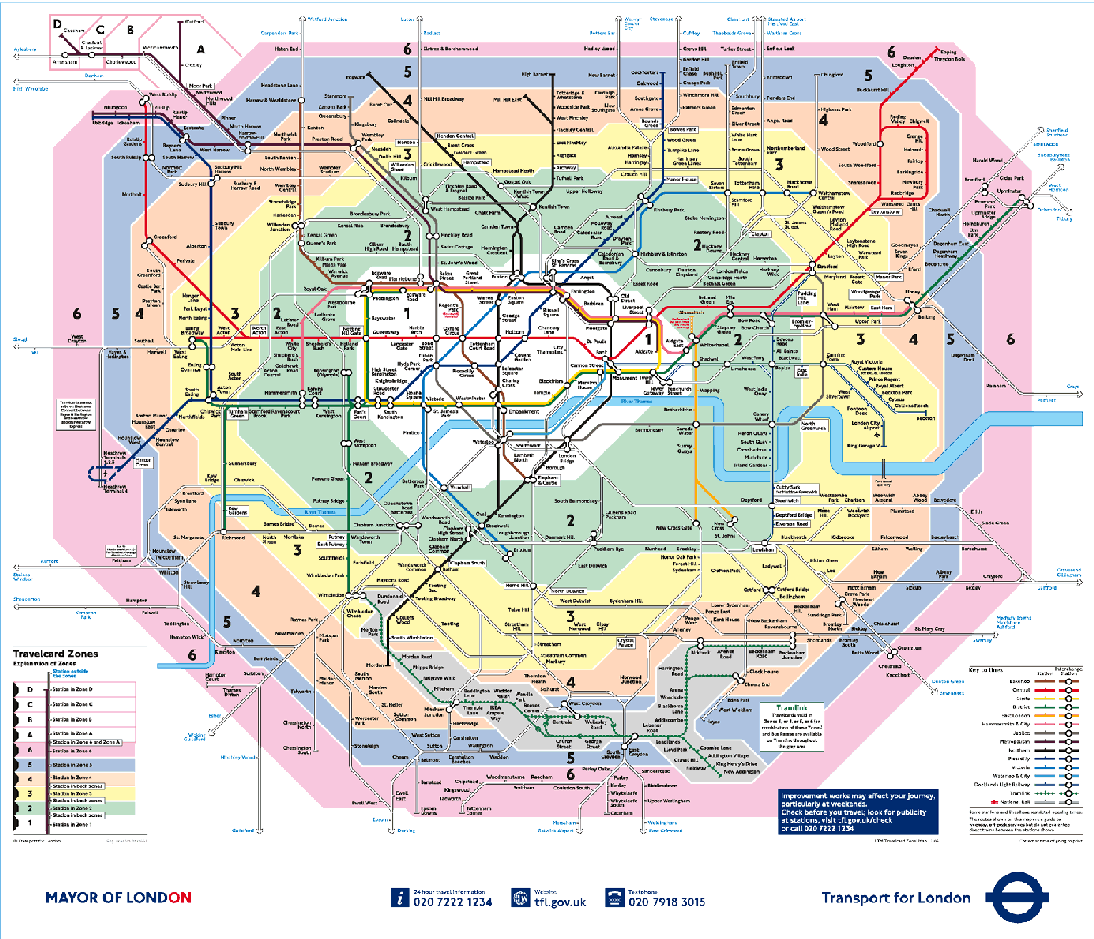 East London Line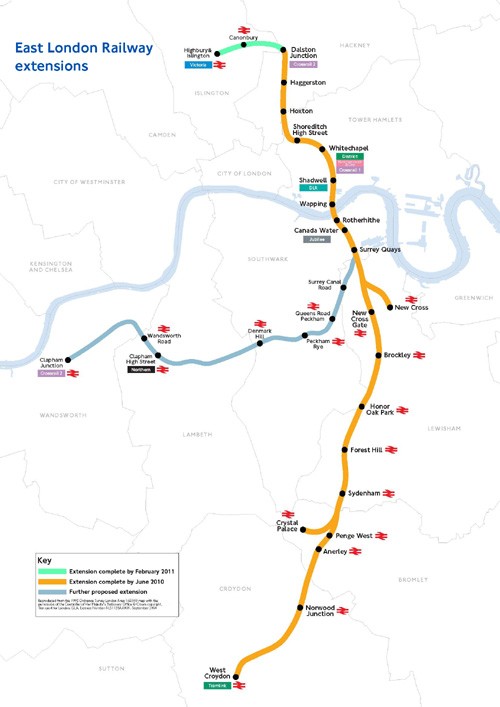 Crossrail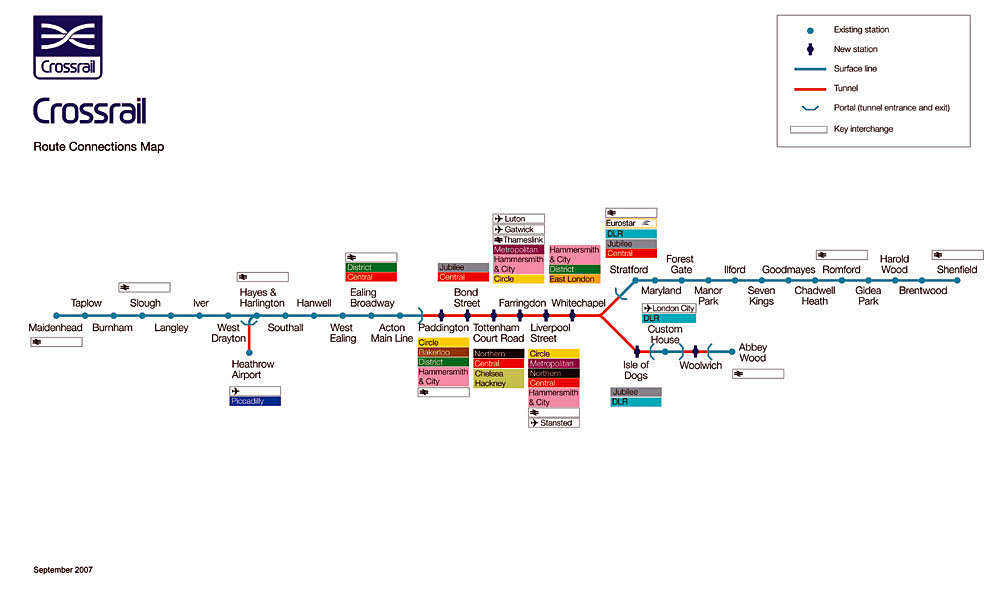 London Olympics Site Stratford 2012 - potential property boom area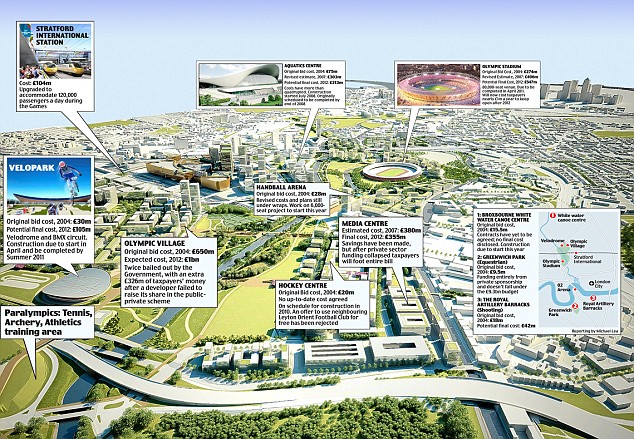 London Regeneration Area Map Olympics 2012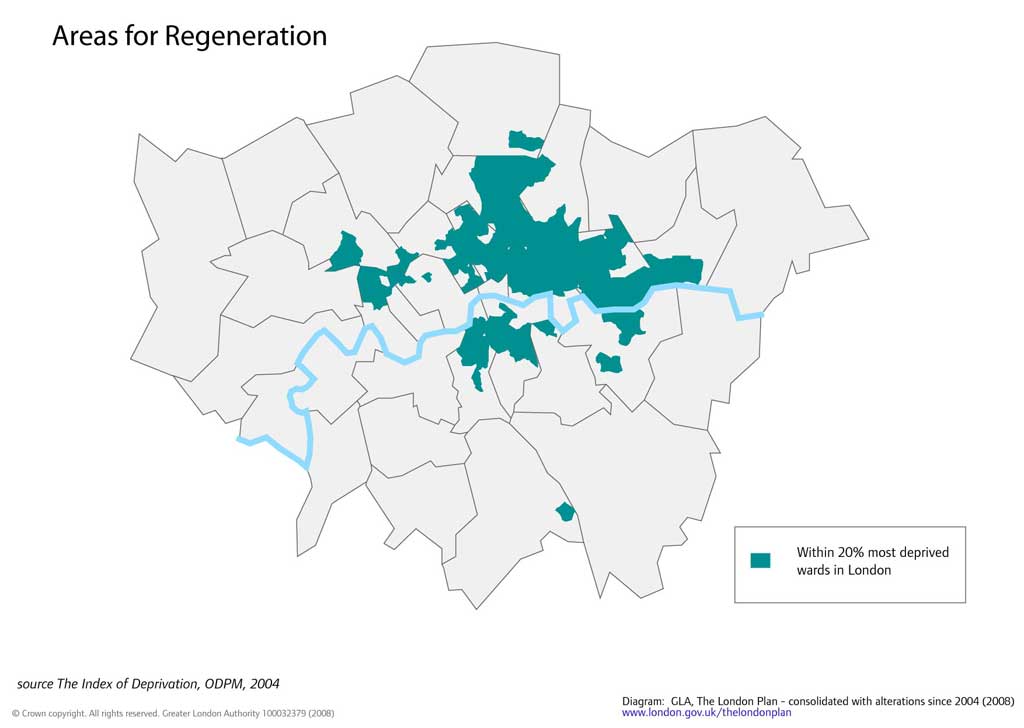 London Cultural Special
The Red Guitars - to listen to their fanastric music, visit www.redguitars.co.uk
Red Guitars

The Red Guitars were a English indie rock band active from 1982 to 1986. Based in Hull, the Red Guitars' first single "Good Technology" was a minor hit, selling 60,000 copies. Their third single "Marimba Jive" reached number one on the UK Indie Chart in late 1984.
Red Guitars Good Technology 1984

History
Jerry Kidd (vocals) and Hallam Lewis (guitarist) met in 1979 at a Community Arts program in Hull. The two formed the short-lived project, Carnage in Poland. After several line-up changes, including the addition of Mark Douglas, "Hull's only Rastafarian", the band changed their name to the Czechs, billing themselves as "eastern European reggae". After more line-up changes, including the departure of Douglas, the Czechs abandoned their name and reggae sound, becoming the Red Guitars.[2]
Red Guitars band - Jerry Kidd, Hallam Lewis, Matt Higgins, Lou Howard, John Rowley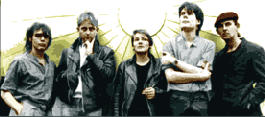 Playing a mixture of punk, blues, electrified folk and African rhythms, the Red Guitars built a small but loyal national following, playing mostly benefit shows for left-wing causes.
In 1982, the band recorded their first single "Good Technology". In keeping with the band's anti-corporate ideology, the Red Guitars released the single on their own record label, Self Drive Records, selling 60,000 copies.
Red Guitars Fm Play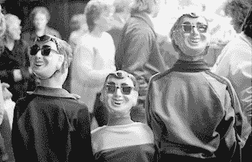 Red Guitars -poster in Hull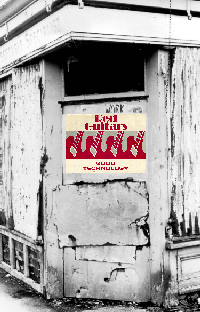 Red Guitars - slow to fade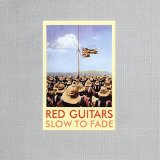 Constant touring to support follow-up singles "Fact", "Steeltown" and "Marimba Jive"[3], added to the daily pressures of running a record label resulted in internal pressures in the Red Guitars, culminating in the departure of Kidd in 1984. The band continued on without Kidd for a further two years, bringing on Robert Holmes for vocals, but failed to achieve the previous critical or commercial success, although "Be With Me" also reached the top spot on the UK Indie Chart in May 1985. The Red Guitars disbanded in 1986, after their appearance at the Pukkelpop festival near Hasselt, Belgium. Two of the band members, Hallam Lewis and Lou Howard, did form another band after the Red Guitars, called The Planet Wilson. They were joined by Grant Ardis (drums & ancillaries). Lou was still on bass and Hallam on guitar & vocals. In 1988 they released the album In the Best of All Possible Worlds (on Virgin records) and in 1989 they released the album Not Drowning but waving (on Records of Achievement), both showing a similar mixture of punk and African rhythms as the first incarnation of the Red Guitars had. Jerry Kidd released a solo single "Petals and Ashes (a song for Emma Goldman)" in 1985 (on Self-drive records), just after leaving the Red Guitars: it had a mix of "Crocodile Tears" on the b-side.
Reunion
The Red Guitars played a one-show reunion at the Winterlude Festival in Hull, on 11 February 2006.[4]
Red Guitars Steeltown

Personnel
Matt Higgins (drums)
Lou Howard (bass)
Jeremy Kidd (vocals)
Hallam Lewis (lead guitar)
John Rowley (rhythm guitar)
Robert Holmes(vocals/guitar)(Replaced Kidd as lead Vocals)
Discography
Singles
"Good Technology" b/w "Heartbeat Go! Love Dub" (Self Drive Records) 1983
"Fact" b/w "Dive" (Live) (Self Drive Records) 1983
"Good Technology" b/w "Fact" (Self Drive Records) 1984
"Steeltown" b/w "Within 4 Walls" (Self Drive Records) 1984 #91 UK
"Marimba Jive" b/w "Heartbeat Go!" (Self Drive Records) 1984
"Be With Me" b/w "Things I Want" (One Way Records) 1985
"National Avenue (Sunday Afternoon)" b/w "King And Country" - Virgin Records 1986 VS832-12 #99 UK
"America And Me" 1986 b/w "Marianne" (Virgin Records) 1986 #93 UK
"Blue Caravan" b/w "Suspicion And Fear" (Virgin Records) 1986 UK
Red Guitars - Tales Of The Expected

Albums
Slow To Fade (Self Drive Records) 1984
- "Remote Control" - "Dive" - "Astronomy" - "Cloak and Dagger" - "Crocodile Tears" - "Shaken Not Stirred" - "Sting In The Tale" - "Marimba Jive" - "Slow To Fade"
- "Sweetwater Ranch" - "National Avenue (Sunday Afternoon)" - "Be With Me" - "Suspicion and Fear" - "Love and Understanding" - "Storyville" - "House Of Love" - "Trains On Time" - "Marianne" - "Baby Had A Gun"
Retrospectives and collections
courtesy wikipedia www.wikipedia.com
Steeltown - Red Guitars - Hull

Slow To Fade - Red Guitars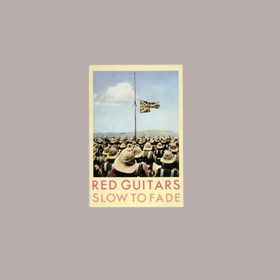 Sir John Rowley - of the Red Guitars - 1983

Red-Guitars - Tales Of The Expected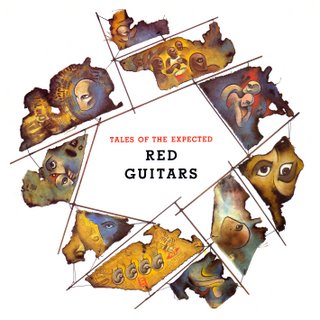 Poor Howard - after playing in this band, Robert Holmes joined Red Guitars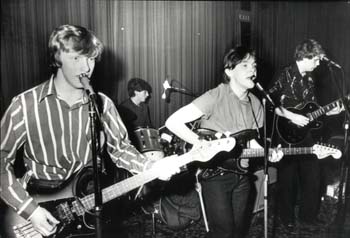 Red Guitars - America and Me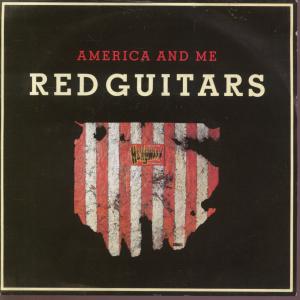 Red Guitars - Blue Caravan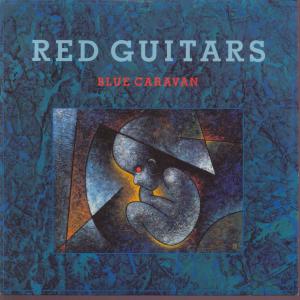 Red Guitars - Steeltown - poster in Hull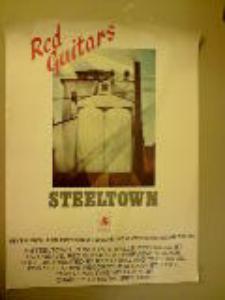 Red Guitars - FM Play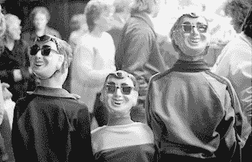 Red Guitars Band - in Hull in 1983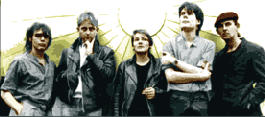 Lou Howard - of Red Guitars and Planet Wilson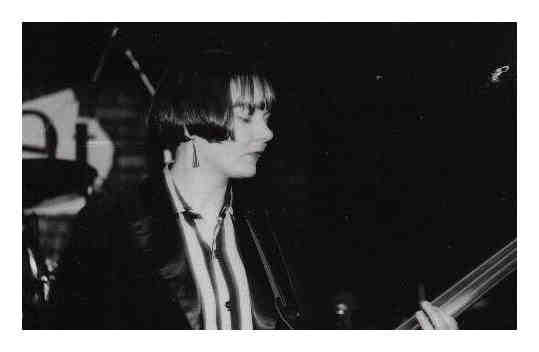 Czechs punk band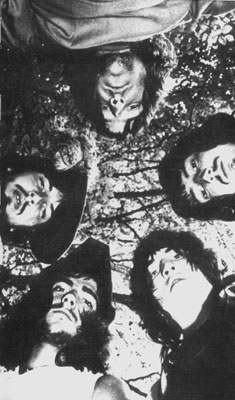 Red Guitars - Be With Me
Good Technology - Red Guitars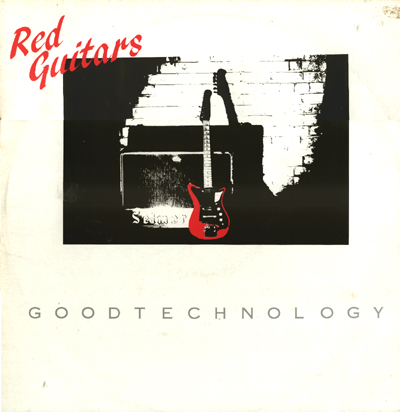 Red Guitars - Marimba Jive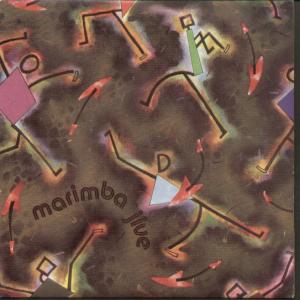 Red Guitars - National Avenue and Sunday Afternoon