31: Investing in Gower - South Wales?
02-27-2005
PropertyInvesting.net
Ever thought about buying a holiday home or holiday let in South Wales? Now might be a good time. Prices have slid about 5% from their peaks mid 2004, and are still under pressure, so you could pick up a bargain before the spring / summer period when seasonal prices pick up?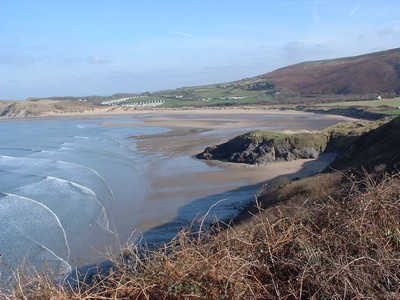 The Gower peninsular in South Wales is one of the most beautiful coastal areas in the UK - just west of Swansea. Many people miss this gem because they drive straight on past through to Pembrokeshire.
The coast has rugged unspoilt beaches and some excellent scenery – there is Mumbles, a popular seaside town and some nice hills in the centre of the peninsular. The area is well know for some very nice coastal walks, good surfing ans camping.
What makes PropertyInvesting.net believe the prices could move higher in the long run?
Wealthy retiring baby-boomer from Cardiff and SE England/London
Despite prices doubling in the last four years, prices are still much cheaper than SW England

Very little building is allowed in this area of outstanding natural beauty – this will put an every increasing premium on coastal holiday homes - particularly those with sea views

The area is within 60 minutes drive of Cardiff and 3 hour drive to London – making it accessible for long weekends if traffic is not too heavy

Most of the peninsular faces south – and is not fully discovered - off the beaten track but close to a lagre town - Swansea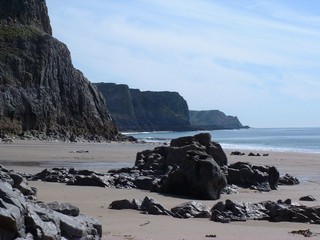 Enclosed below is a chart showing the average terraced house price rises in the Gower peninsular – as you can see, prices have some down significantly in the last six months – many commentator expect a further say 10% reduction in coming months before prices stabilise. This is good for low-ball offers to motivated sellers, keen to move.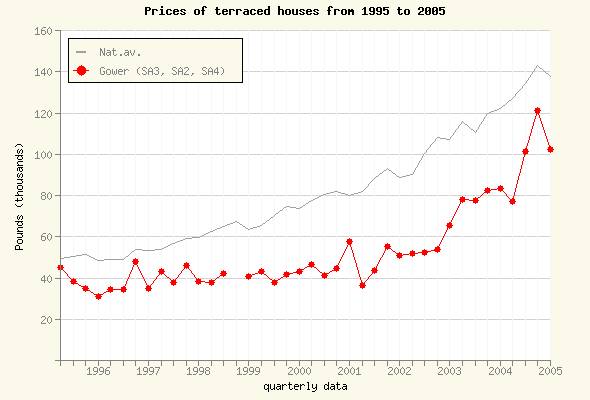 The second chart shows terraces prices in Mumbles, a popular seaside resort west of Swansea - close the Swansea University. Prices here have risen significantly more than in Gower, probably due to its proximity to Swansea (amenities, Univresity and station to Cardiff, Bristol and London).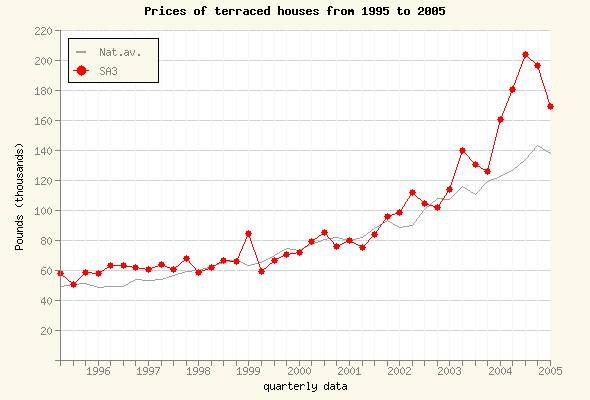 If you enjoy coastal walks, surfing, camping or cycling – Gower could be just the place to invest some money. Make sure you have the option to let as a holiday home – cottages with sea views will have the best rental potential, albeit they will also cost more (yields might be lower, with void period likely to be lower). If you are looking for high and secure cash-flow, Gower is probably not the place to invest – you are only likely to get your money back (zero cashflow) – but if you buy a property that you can renovate cheaply and add capital value – then you might enjoy some nice holidays and significantly add net worth to your portfolio. Handymen who like coastal walks and surfing – this could be just the place for you!