329: World Cup analysis & forecast - for the betting person
06-10-2010

PropertyInvesting.net team www.google.com
We have this theory that in football (soccer), if the nation is doing well economically, that nation is far more likely to win a major championship. This correlation goes back many years – if one thinks about it:
· Denmark – European Champions (economy was vibrant)
· Greece – European Champions (economy was booming)
· Spain – European Champions 200 (economy was booming)
· Italy –World Cup 2006 (economy was doing okay)
· England- World Cup 1966 (economy was booming)
· Holland – European Championship 1988 (economy was doing well)
· Holland – good run 1970 – 1975 (economy was booming)
· Germany – World Cup (but not during deflationary period)
· Argentina – World Cups 1978 to 1986 (economy booming, before debt default)
Based on this historic track record, if you are a betting person – you would tend to avoid putting your money at the moment on Italy, Greece, Spain, Portugal or Mexico.
You might instead put your money on Germany, Holland.
England would expect to do average only, along with Argentina. Columbia could do better than expected. France average, possibly slightly better than expectation. Mexico would do badly, South Africa average – likely better than average only because of their home advantage and Africa prestige. Brazil would do better than expected – since their economy is buoyant and outlook is good.
The reasons for this might be:
· National confidence spills over onto the football field – strong winning mentality
· Build up to the world cup at club level gets better financial resources to buy better players – that then help bring the national players up to a high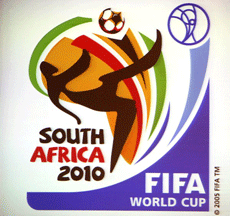 standard
· Momentum and national prestige and motivation stronger – feeling of pride in country makes a difference to scoring goals and making sure no defensive mistakes are made (also helping in penalty shoot-outs).
Okay, you might laugh, and yes, it's a bit light hearted, but you don't visit this site unless you are interested in making money. Therefore, our steer is, if bet, avoid wasting money on Spain – they are the favourites to win, but our analysis suggest they will disappoint - they are likely to feel downbeat at national level because their economy is suffering particularly in the last few months (not good timing).
So we think the best skew on the odds would favour in ranked order:
1. Germany
2. Australia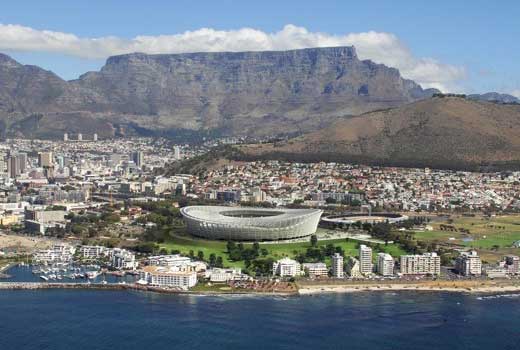 3. Brazil
4. Holland
5. Switzerland
6. Serbia
7. Chile
8. Ghana
9. New Zealand
10. Denmark
11. South Korea
12. France
13. Japan
14. Argentina
15. South Africa
16. England
17. Algeria
18. Uruguay
19. Paraguay
20. USA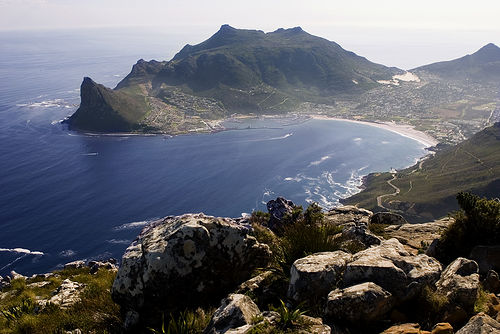 21. Cameroon
22. Nigeria
23. Slovakia
24. Italy
25. Mexico
26. Spain (added June left out by mistake)
27. North Korea
28. Honduras
29. Cote de Ivoire
30. Portugal
31. Greece
This listing is our intuitive view on how well the country is performing economically (mix of GDP, outlook, stability and national confidence). Hence a betting man would short the odds on Greece and long on Germany. Short Portugal's odds and long Holland's. At the different stages in the competition, but particularly if these countries get to the final. In a way, it's the "index" to boost someone being able to actually win the competition against their odds. Germany, Holland and Brazil are the ones most likely to win based on this outlook.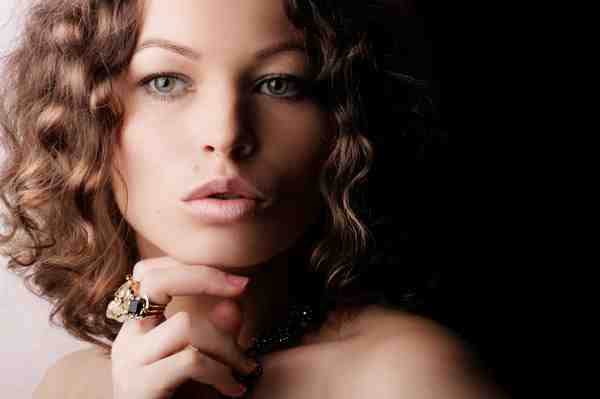 The only other set of criteria that could be important is the weather (heat/rain). This probably also affects home advantage. South Africa is the first time the World cup has ever been planned in the middle of proper winter weather. Temperatures in Jo'burg drop to freezing at night - its also about 1200m up on a plateau. The winter weather is normally dry, but crisp and cold. In Cape Town, the weather is often cool and stormy - a lot a rain. It gets dark at 4.30pm. England fans, don't expect to be wearing T-shirts! So the Northern European countries might expect to benefit from the weather - this would skew even further towards Germany and Holland. Expect the national psyche of Germany and Holland to be stronger than normal - and they will like the cool weather. It will also help England - and it's just possible with the new government, the psyche could be strengthening a bit after a pretty dismal economic period. Overall, Germany looks like the one to bet on - considering their odds. And Spain the one to avoid!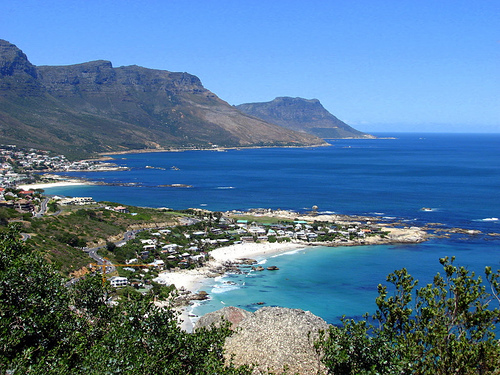 We'll report back after the World Cup. See if we were correct. If so, you can then use the model for the next European Championship and World Cup. But please note, we are less convinced it works at club level – for instance – in the European Club Champions Cup – because the national team confidence element is not nearly as relevant because so many players are from different other countries. You could make the argument that if you assemble a team with players from all the economically winning countries at that time, you might stand a better chance of winning this club competition , but more important is probably the combined national psyche of the full team. How they pull together to win, and not make mistakes.
As an aside, we don't bet on football – because we prefer to make risk assessed investment (not gamble). It's good fun all the same doing the analysis. And it's tempting to place some bets. In any case, the key thing is, enjoy the football – it's going to be great fun.
If you have any comments, please contact us on enquiries@propertyinvesting.net
World Cup
World Cup South Africa
Brazil World Cup fans - forecast to do better than expected
Brazil Football fans
German Soccer fan
Brazil World Cup fan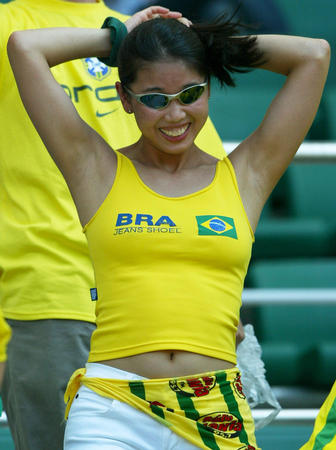 World Cup US Soccer Fans
Germany World Cup soccer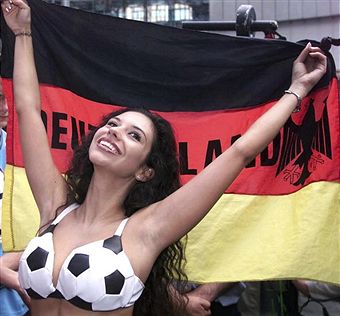 Duits Dortmund
Swedish soccer fans
Ribery - France striker for World Cup
Rooney - England - World Cup striker

England Football - Wayne Rooney

Brazil football fan

South Africa World Cup Football

Swiss World Cup Fan - forecast to do better than expected
US Football fans - Texas
Fifa World Cup 2010 draw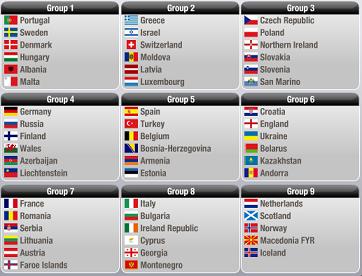 Fifa World Cup Nelson Mandela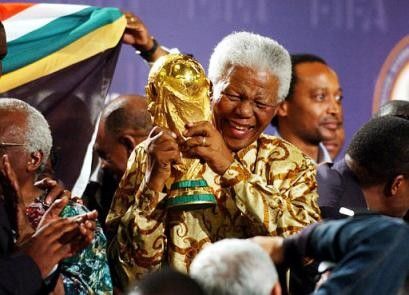 Madiba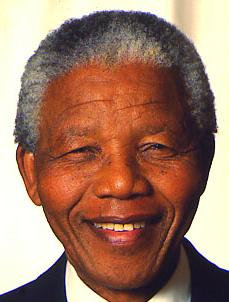 Ronaldo
Messi
Wayne Rooney
Crime South Africa
Lampard and Ronaldo - Portugal forecast to disappoint, England play average
US fans
Argentinian Fan
England fans
World Cup 2010 Stadium Locations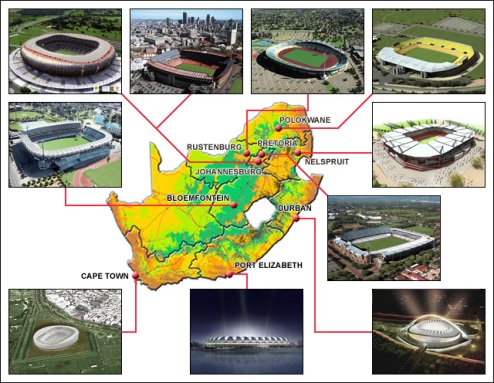 World Cup 2010 South Africa Stadium Map (
www.cybercatown-com
)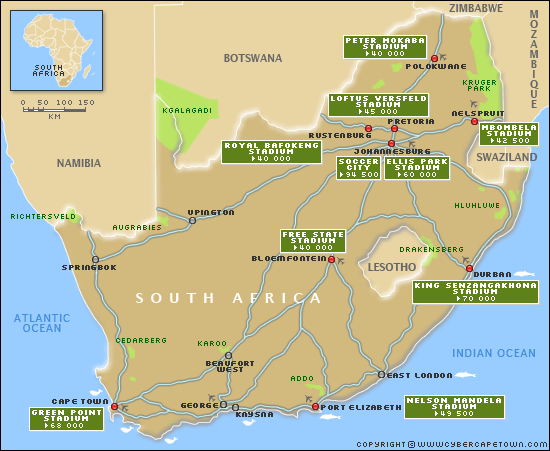 World Cup 2010 Stadium South-africa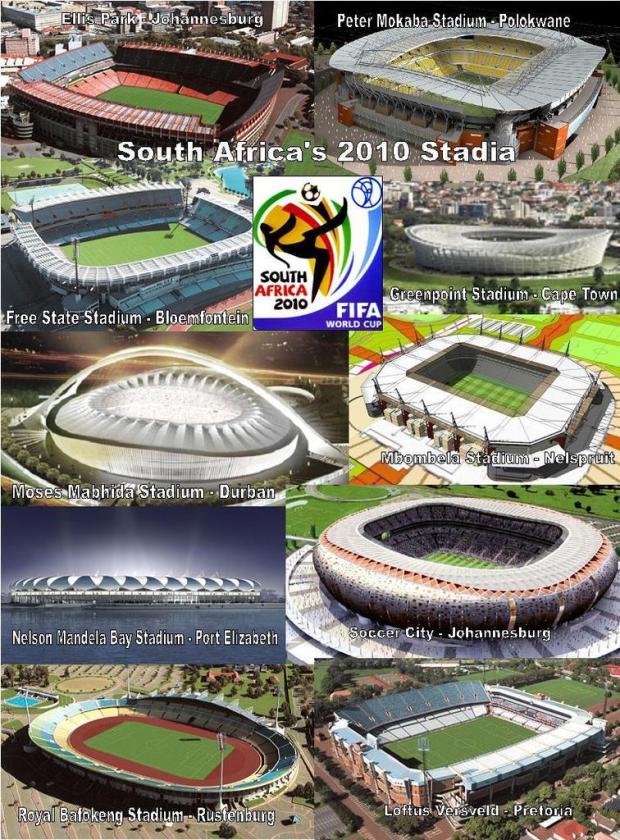 World Cup 2010 South Africa Crime Map