46: An Idiot's Guide to Property Investing
11-12-2005
PropertyInvesting.net
Capital value increase along with positive cashflow is what property investors look for. Some investors steer towards positive cashflow and don't worry too much about potential capital value increase. Other investors believe they can make better return-on-investment by focussing on capital asset gains – or price rises.
If we want to achieve both, we need to purchase property at a relatively low price with high yields, in a market we believe will see assets rise in value significantly in the short, medium and/or long term. To achieve this performance - thought it would be useful to give some pointers.
Yields: For residential tenanted property, tenant demand is critical. Hence, to reduce void periods and be in a good letting market, you are best to purchase properties:
Close to good communications (rail, road, metro/tube, air)

Close to large employment areas, offices or business parks

Close to local amenities, schools, shops
To achieve high yields, purchase of property in lower priced areas might be necessary, but make sure the rental demand is good, and you believe the area is "up and coming" – moving in the right direction.
Capital Value: Purchase in areas experiencing positive change – areas which you believe will experience strong sales demand in the future because of:
Housing (or land) shortage

Re-generation or gentrification

Improvements in infra-structure (rail, motorways, tube, tram)

Improvement in facilities (retail centres, casinos, leisure centres)

Improvements in employment prospects (office building, business parks, services)

Big economic growth – both GDP and population
To make this easier to visualise, I'll give some examples of areas that fit these criteria:
Stratford

(Olympics, Eurostar station, Jubilee Line improvements, DHL, retail park, jobs)

Kings Cross (Gentrification, Eurostar station, London hub, edge of Olympic zone)

Belfast

(Re-generation, security/stability, investment from the south)

Silvertown, east London (DHL extension, City Airport, Olympics, Docklands/City jobs)

Sunny Beach

Bulgaria

(Airlines moving in, EU membership likely, re-generation)

Cape Town

(EU/US holiday/retirement destination, re-generation, security)
It's not rocket science. You can make these criteria into a table and rank specific areas within the region you are interested in.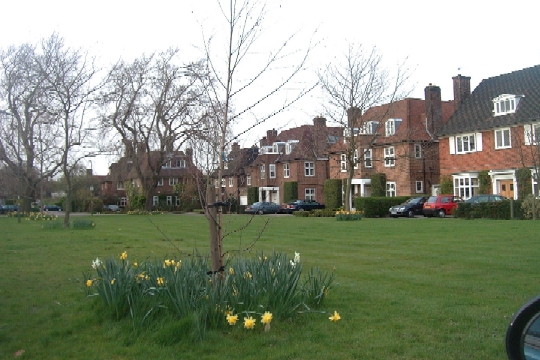 The question we should all ask ourselves is, if we feel so sure of these trends, why aren't we busy investing in such areas? How many opportunities need to pass us by before we take one? Philosophically most people want a quiet life and the "fear of failure" is strong. Failure in property investment - to most experienced investors simply does not exist – e.g. it's called a "learning event" or something that you'll learn not to do again and hence improve your performance.
So I guess it's time to stop making excuses and to take some action – goes for myself as well of course – because I know I should have started investing in Bulgaria 12 months ago – and I still haven't visited the place – no excuse! The earlier you get in, the higher the returns, albeit the higher the risks. No risk, no reward.