500: UK Property Investors Update
01-18-2014
PropertyInvesting.net team

Housing Crisis: There is no end of the stories about the housing crisis. The interesting thing is how it took over ten years for these stories to surface when the housing crisis started back in 2000 when build levels dropped to record lows and never recovered.
Inward Migration: In 1997, when Labour was voted into power and relaxed immigration, the population accelerated. Since the Tory Coalition took power in 2010, they don't seem particularly serious in dropping the number of migrants – some observers think this is partly because they see significant economic benefits in this continuing and partly because they simply are not able slow it down markedly even if they wanted to, because of free transit laws for people within the EU and to a lesser extent Commonwealth countries. As migrants establish home as the UK, they will often bring their families over in time when they qualify to do so. This is true for almost all countries around the world. The world is truly becoming a more cosmopolitan place – as some people say, a "global village".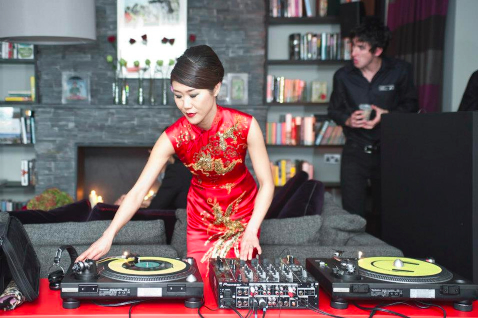 Acceleration of Inward Migration: Great Britain used to have huge colonies around the world - this legacy increased immigration in the 1950s-1970s as Commonwealth citizens established home in the UK. Then the UK joined the EU and this increased inward migration in the 1980s to 2000s. There was a brief period 2003-2006 when wealthy middle aged Brits moved to places like Spain and France, but this reversed after the financial crisis in 2008 and jobs/prospects dried up overseas. Now we have the Non-Dom tax haven status for the global super-rich and this has opened things up for rich people from all around the world. On average, overseas people will tend to have larger families – more kids – regardless of their wealth - hence the population will accelerate even further. This trend is set to continue if not accelerate. London has become a magnet for aspiring overseas people who want to develop their careers in a vibrant international community.
Supply and Demand: This is all very relevant for the property investor because it drives market supply and demand in those areas with these larger inward migration and fertility rates. Essentially demand for housing will go up and supply will stay low – meaning rental prices and property prices should continue to rise or at least show strong support.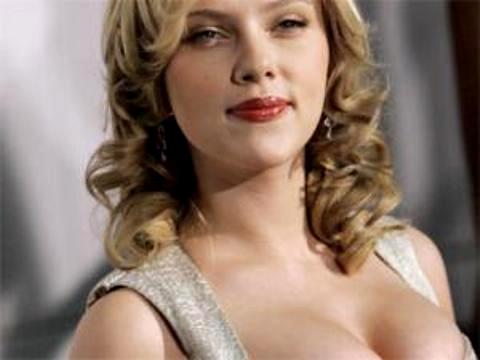 City Growth: Cities with larger ethnic minority populations will tend to have higher fertility rates and high populations growth – this is true of the major cities like London, Leicester and Bradford. When the city also has a lot of big business – then property and rental price growth will be stronger – this is particularly true of London of course. Most inward migrants choose to settle in cities – since this is where networks-community, opportunities and jobs exist.
Separation: In the UK, pressure is also increased by many more people getting divorced, separating and more elderly people living on their own, along with more people living away from home during the working – all needing accommodation – small and fairly economical rental properties.
More Than One Home: Another trend that became fairly more common after 2000 was that young people will often find partners but still retain two properties – partly as a "hedge" against splitting up. Sometimes they will have two flats or rooms and end up using one for storage. They may live in one property and only occasionally visit the other – even if it's just a small flat or "room". This has also become more common even with middle aged and elderly people. The saying "I need my own space" springs to mind – it's somewhere to cool off after an argument or a back-up in case the relationship becomes turbulent, one of the parties cheats on the other, or one or both parties don't want to make a full commitment.
Work In London: The massive increase in work in London – jobs ranging from cleaners to receptionists to professionals and bankers – all these people need to live somewhere. As more p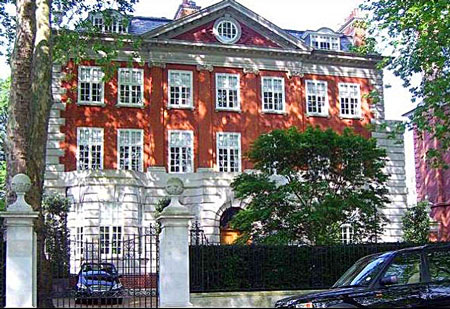 eople flock to London from all directions during winter periods to work, then go back home in the summer months – we will find London increasingly bursting at the seams during the Sept-June periods with very few rental properties or rooms available. The market is likely to stay very strong as long as the Tory Coalition government stays in power – e.g. the London economy continue to do well.
Lack of Building: Interestingly Canada has half the population but builds twice as many homes each year compared to the UK – hence their build rate per person is four times the amount in the UK. Both countries have a similar percentage population growth trend as well. In the UK – people talk of a building boom, but building rates are still depressingly low, piecemeal, almost exclusively flats, mainly in London, small in size, built in cities only, with levels of building far too low to meet demand. The UK currently has about 120,000 homes built each year – with about 21 million homes. However, most analysts believe a rate of 350,000 homes a year is required just to keep up with population growth. This does not take into consideration that building supply has been around 200,000 units below demand each year for the last decade.
Small Homes: The other interesting thought is how small UK properties are compared with those in other countries. The average UK home is 30% smaller than a home in Holland even though the population density is about the same. Compared to the average US home, they are about half the size. So property prices are far higher in the UK than Holland and the US and properties are far smaller as well. You really don't get much for your money. But frankly, this is not likely to change any time soon because planning regulations do not allow it.
Planning Quagmire: Planning committees have councillors that sit on the decision making committees – most local neighbourhood citizens object to any new building – and they vote for the councillors – so you can imagine the councillors feeling pressured to reject planning proposals if the locals don't like them. The local planning process tends to be very slow, risky for applicants and mired in red t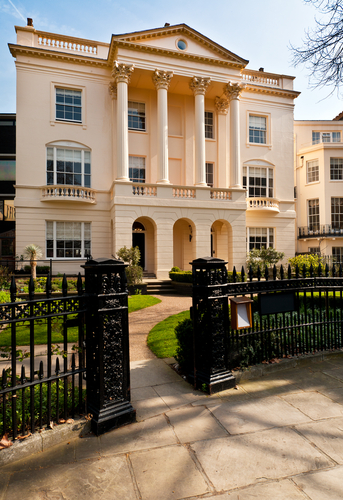 ape – this tends to stifle or stop any new developments. This system is not likely to change any time soon, despite the Coalition's proposals for change or streamline.
Nimbyism: Any greenfield developments are met with protests, nimbyism and legal challenges. Re-zoning of land from farming to residential is almost impossible. Brownfield sites are often small, awkward and uneconomic to develop. Building costs are very high – because of high labour costs, materials costs, building regulations, council taxes on new homes and planning procedures and risks. If building was a lucrative business, you would see many more building firms making big profits – but they are only scratching along despite property prices rising. Most builder almost went bankrupt back in 2008. It's simply not easy to make money from building new homes.
London Prices: Despite the tepid UK economic recovery, property prices are rising at a far pace, faster than at any time since the financial crash in cities like London and New York. London prices have had their best year since 2006 and are now 27% above their peak. As those looking to buy homes know all too well - property prices have skyrocketed in recent years. In London, home prices have more than doubled (+107%) since 2005, according to UK estate agent Savills. However, in other global property hot spots, prices have risen even more - home prices have surged 232% in Singapore, and Hong Kong has the most expensive property market in the world.
London's Attraction: London remains a very attractive place for rich overseas property owners – for instance for a giant £10m property, the annual cost of owning the property is £11,000 paid on council tax. In Hong Kong, it's £65,000, in Singapore it's £80,000 and it's £900,000 in New York. The difference is due to the fact that London has no annual property tax based on the value of the property, only a local council tax. The average price of an overseas home for the wealthy is £1.3 million, so you can still buy a 3-4 bedroom terrace house in Fulham for this – and it will likely been seen as cheap to a foreigner compared to Hong Kong, New York, Monaco and Singapore.
Ripple Effect and Cities: As the UK economy continues to recover in the next year – what is likely to happen is the ripple effect of property prices will fan out from West London. Cities, towns and villages within commuting distance from London will see home prices rising quite sharply. Cities like Leicester, Derby, Birmingham and Manchester – further afield will see some positive impacts.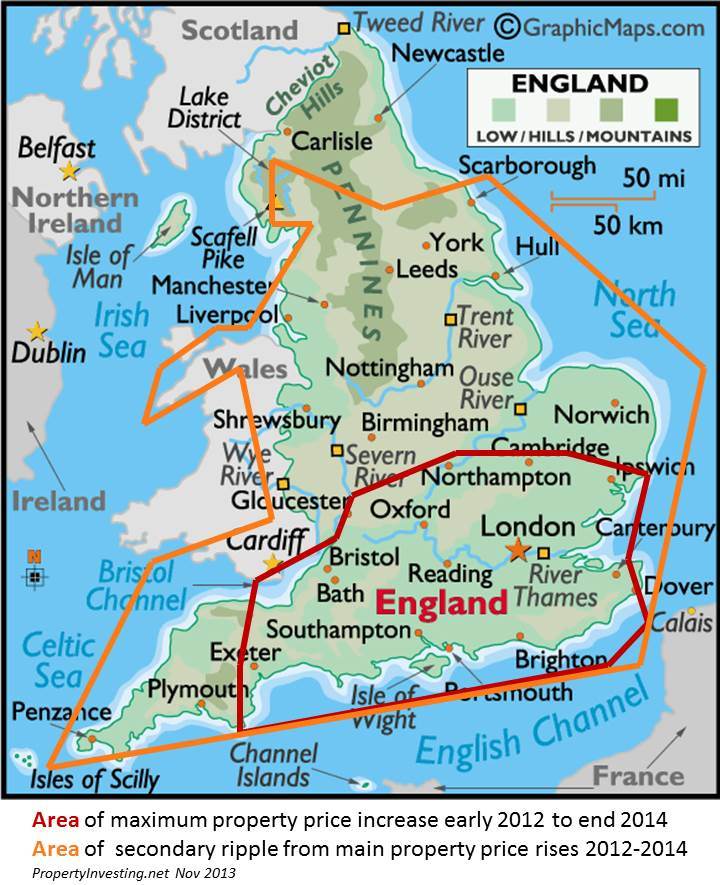 Rural areas far from high paying jobs with no scenic beauty (no holiday homes or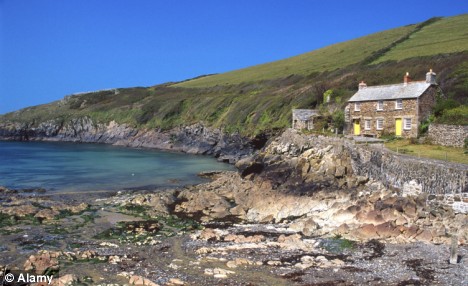 second homes) will see prices continue to be depressed. This is because of:
· The aging population, low fertility rates, low jobs growth in rural areas
· Exposure to public sector jobs cuts – both jobs and services (buses, social services)
· Retailers closing with consumer spending levels dropping
Cities will fair far better because they have:
· Young populations, high fertility rates, high inward migration, high jobs growth
· Low exposure to public sector jobs cuts and high exposure to private sector jobs growth (new and existing businesses)
· Strong retailer, higher spending, infra-structure developments (rail, road, IT)
Crime Lower: For the property investor, one of the big trends has been the declining crim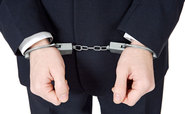 e rates in inner cities. The murder rate in London has halved in 15 years – partly because of surveillance (cameras etc) and partly because paramedics are so efficient when someone is attacked. For a big city, it has about the lowest murder rate in the world – so it's no surprize super-rich from countries with political turmoil come to London - it's so safe – people can walk around at night without feeling insecure.
Villages: London villages have always been trendy pleasant places to live, with property prices higher than the average in the city. But as property prices have risen, these so called villages have outperformed most other areas. People love the leafy quiet streets, local shops, cafes, restaurants, open spaces, good public schools, state schools, nice parks and low crime rates. If you can live in a village but be 30 minutes into work or the West End – earning a high wage or running a business, then this beats commuting for hours a day and living in the sticks. If you are interested in "London Villages", you can research them – and to help, we provide a full list below:
- For our Special Report on London Villages – click here
Hampstead
Stoke Newington
Dulwich
Stratford
Munster
Brackenbury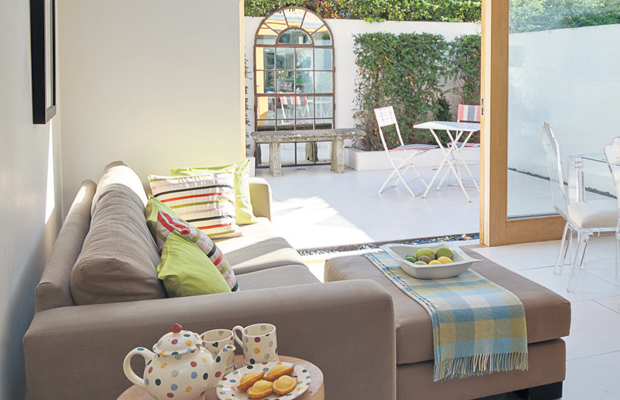 Brixton village
Portobello
Marylebone
Bloomsbury
Clerkenwell
Stepney
Victoria Park
Richmond
Kew
Telegraph Hill village
Harrow-on-the-Hill
Pinner
Queen's Park
Winchmore Hill
Enfield
Chipping Barnet
Hampstead
Highgate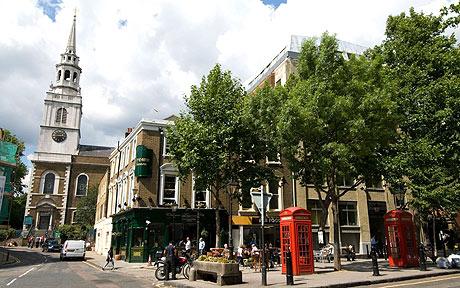 Muswell Hill
Crouch End
Ealing
Hanwell
Theydon Bois
Havering-atte-Bower
Chingford
Walthamstow
Wanstead
Woodford Green
Epping
Forest Gate
Becontree
Chiswick
Brentford
Brook Green
Barnes
Battersea Village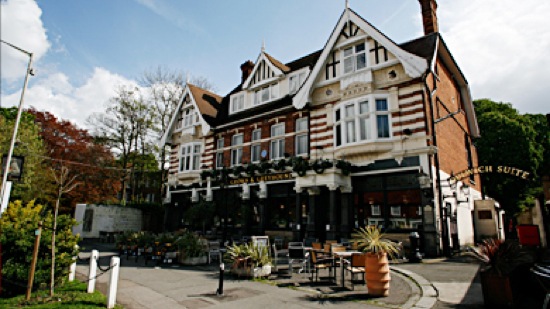 Clapham Old Town
Wimbledon
New Malden
Blackheath
Greenwich
Bexley
Chislehurst
Mitcham
Carshalton
Dulwich Village
Crystal Palace
Park Hill
Broad Popularity: These villages used to be very popular with the indigenous British citizens – they have of course been discovered by overseas buyers and workers. They are popular with all types of people and overseas buyers are driving the prices up here as well.
Tourism: Interestingly last year tourism increased by 20% in London – partly because of the amazing 8 weeks of sunny weather from July 1st onwards, the royal birth, sports events and festivals. London can now boost it is the biggest tourist attraction on the planet. Now that visa restrictions are being eased for Chinese, 2014 should be another excellent year for tourism in London. This will also boost rental and property prices – as more people discover how brilliant London is in the summer.
Global Plexus: London is likely to remain a global pull for all people and with it demand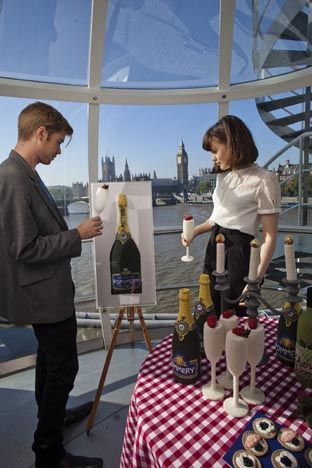 for property is likely to stay very high. Crossrail opening in 2017 will help all those areas close to new stations. As long as either a Tory Coalition or a straight Tory party stay in power, taxes are likely to remain reasonable in London and hence this should support property prices. The biggest threat to London property prices is probably a Labour victory or a Labour-Liberal Coalition – such a party would undoubtedly ratchet up taxes on expensive London homes and business – this could even precipitate a London property price crash if overdone. The UK will have to wait until May 2015 to find out which party continues. The biggest threat is the UK going the way France is at the moment – with a mass exodus of the best talent and super-rich once punitive socialist taxes are put in place. What politicians always seem to forget is how mobile people are these days – they simply up sticks and move to a different country. Our view is that inward investment in London would crash and asset prices drop if Labour were elected into power again. It's highly likely that markets would believe the UK would go the way of France, particularly as the current Labour party look far more socialist than the Labour party of 1997-2010 – may be they would moderate, but all their current pronouncements make them looks similar to the French socialist party with talk of price caps, forced bank sales and regulation etc.
Bank of England and Government Policy-Direction
Of particularly interest to property investors is the direction the UK government are heading with economic policy that can affect supply and demand for both residential and commercial property sales/purchases and rentals/leases. The macro-economic setting will have profound influences on returns in future years. For the time being – with this current government and Mark Carney in charge, we think the following trends and direction is established:
1. All steps will be taken to avoid deflation – the key tools being:
· Low interest rates
· Money printing
· Asset purchases
· To help drive down Treasury rates and thence borrowing costs
2. Private individuals, businesses and public sector entities with large debt will be protected as much as possible from high interest rates through money printing
3. Savers will be the casualty – the BoE will try and keep savings rates low to encourage spending, consumption and economic growth
4. Central banks will try and keep in lid on gold and silver prices – through behind the scenes manoeuvres – in part because precious metals are seen as a threat to fiat paper currencies
5. Much will depend on the oil price. Despite oil supply disruptions in the Middle East and else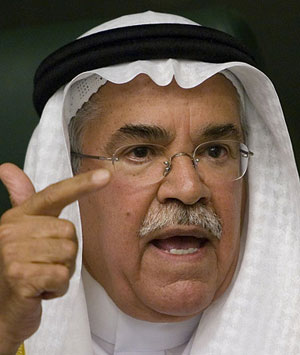 where (Syria, Sudan, Libya, Egypt, Yemen, Nigeria, Venezuela, Iraq, Iran) the 2 million addition barrels a day produced from shale oil in the USA has saved the day by keeping oil prices around $90-$100/bbl. Because of this, UK inflation has dropped to 2% thereby giving a cushion for extended low interest rates to stimulate the economy. Thanks goodness for US oil shale and fraccing/horizontal wells – its boosted world GDP by keeping a lid on oil prices.
6. 2½ years of austerity and anaemic growth spooked the Coalition – the conclusion being the old way to achieve strong growth was to stimulate the housing market. Help to Buy was invented and this triggered house price growth immediately it was enacted in March 2013 – things have been looking up since. House price growth is set to continue in 2014 barring an unforeseen/ unexpected but still possible financial crash (the most likely trigger being China).
7. One corner is the outcome of the Scottish referendum on independence, but frankly, we doubt the Scots will vote in favour of devolution because of the economic blight it is likely to inflict. This, along with the 2015 General Election will make next year particularly interesting. A vote in favour of devolution would likely give the Tories victory at every election henceforth because of the number of Labour seats in Scotland. We think the chance of a yes vote for devolution is >15%.
The overall summary is – more of the same for 2014. Mark Carney created a housing boom in Canada and he is delivering one to the Tory Coalition in the UK now. As long as oil prices stay below $110/bbl, a financial crash is averted and the Tories stay in power – property prices should continue to rise led by London/SE England.
We hope this Special Report has given you some insights for your property investment strategy. If you have any queries, please contact us on enquiries@propertyinvesting.net