505: Babyboomer Property Trends
03-29-2014
PropertyInvesting.net team

Where Will Prices Rise: In this Special Report we describe some key trends in the UK that can help you select the best areas and types of property to invest in. The properties most in demand that we see prices rising the fastest are in areas:
· With high employment growth
· With high population growth
· Undergoing positive chance
· Having infra-structure improvements – transport/leisure/entertainment
· That have young educated motivated people
· That have increasingly affluent people
· That have expanding new businesses
· That have desirable attractions – e.g. shops, restaurants, tourist attractions
· That have supply of property that lags demand
· Where properties are affordable
These are the key criteria that drive property prices.
London: If you consider London for instance, the city ranks very high on all criteria except affordability – but even then, with so many super-rich migrants and increasing wages, although affordability is stretched, it does not mean prices cannot go higher. If you see the population growing by 10% every 10 years with very little new homes being built, it does not take a rocket scientist to predict that property prices will rise with all the new business and investments taking place. An eager young educated workforce also helps.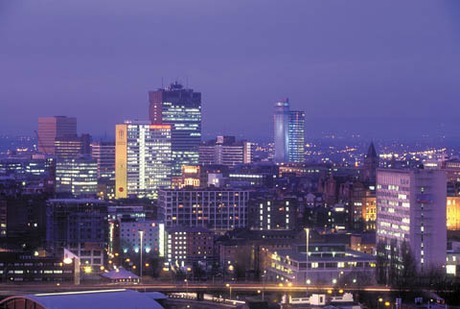 Manchester: If you consider Manchester, this city also ranks quite high on all criteria. New businesses are common, the BBC recently moved to Salford, there are attractions, high employment growth and in some of the more affluent areas, lack of supply of new properties. The population is expanding and Manchester Airport is a key hub with good international connections. There are some excellent Universities, good infra-structure with proximity to a large regional population. One should expect property prices in Manchester to keep rising.
Barmouth Wales: Now let's consider Barmouth in mid Wales. This Victorian seaside town is on the coast, has a declining population, aging population, many businesses are closing down, few new businesses are starting up, the people probably have below average education, worker motivation is lower than average and it has little infra-structure of note. There is a strong reliance on tourism that is only active about 6 weeks a year during the summer. Young people flee the area looking for work in places like Birmingham and Cardiff. For the property investor, it's certainly a place to avoid. A place with poor rental demand, oversupply of properties and stagnant property prices.
Cambridge: Let's take a look at Cambridge now. The population is booming, the Uni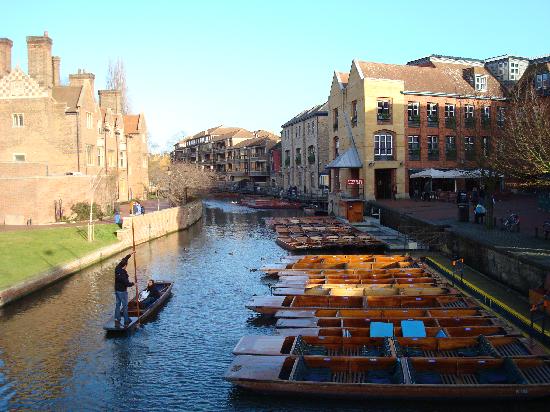 versity drives large numbers of highly skilled and educated people into the city, then they stay and work in high-tech business parks on high wages. Builders cannot keep pace with demand. There are many excellent attractions – a historical city – it feels like living in a "bubble" or a different country. It's a beautiful attractive city with tourist attractions. No wander property prices are zooming up – everyone wants to live in Cambridge. Women and men – aspiring – scientific – new business – history – low crime – easy access to London – excellent rail – new homes – space in the Fens close by – nice climate – not too much rain – excellent cycling. Excellent rental demand, good tenants. It's a winner with property investors albeit affordability is stretched and prices are already high.
A few other trends that tend to over-print the ones above:
Aspiration in Old Age: Despite high taxes – there are more high net worth elderly individuals who are still active and spending – the so called "babyboomers" or "Silver Tigers". These people can downsize – and when they do, they desire high end properties in select places – hence property prices will rise over time at a higher rate in places that:
· Have nice scenery
· Are historic with cultural attractions
· Have access to National Parks or the best coastal areas
· Have good communications and close proximity to London
Some of these people will be semi-retired consultants and investors. They will tend to work for high hourly rates for part of the time and want to live in the nicest places the rest of the time. Hence – prices are likely to rise in places like:
Coastal Areas (scenic beauty)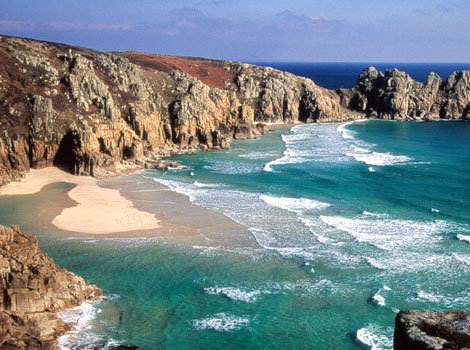 · Sandbanks - Dorset
· Brighton - Sussex
· Rock-Padstow - Cornwall
· Whitby –North Yorks
· Looe-Cornwall
· Gower peninsular-South Wales
· Whitstable - Kent
· Southwold – Suffolk
· Chichester
· Swanage
· Salcombe, Dartmouth, Kingswear
· Lyme Tenby
· Worthing
· Regis
· Falmouth – Penzance
· Lymington
· Minehead
Inland Areas (market towns and historic cities)
· Cambridge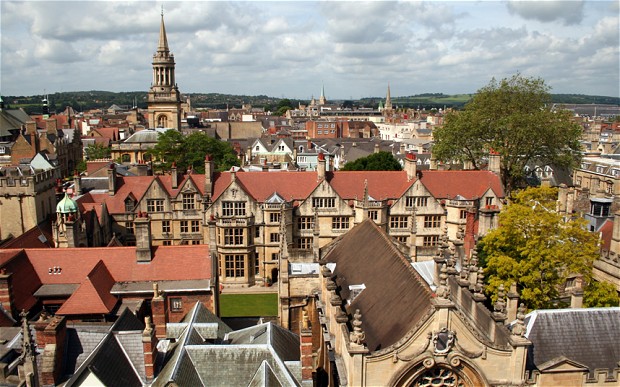 · Oxford
· Newbury
· Winchester
· Stroud
· Bebbington Wirral
· Bath
· Buxton
· Wenlock
· Crantock
· Cranbrook – Surrey Hills
· Matlock
· Warwick
· Mountsorrel-Quorn (Leic)
· Durham
· Kendal
· Ely
· Hexham
· Harrogate
· Neston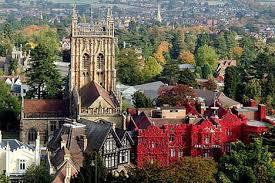 · Shrewsbury
· Salisbury
· Inverness
· Ludlow
· Market Harborough
· Oakham
· Skipton
· Banbury
· Stamford
· Church Stretton
· Cheltenham
· Great Malvern
· Stratford-on-Avon
· Chepstow
· Chester
· Exeter
These are essentially lively wealthy towns and cities inland or on the coast that have nice restaurants, things to do for active people, low crime rates and high quality of life. Non of these places are cheap.
Retirees: As the wealthy professional and business people retire from cities, many will look to relocate close to their friends and family, but in nicer more scenic areas. Most of the places above are reasonably close to large cities and not in extreme rural settings. All types of properties in these areas should rise in price – from a one bedroom flat (someone with less cash to spend) to a five bedroom detached house (for a very wealthy retiree who might want to invite family-friends to stay regularly).
Investors need to try and get into the mind of a wealthy 62 year old person – will she/he want to stay in their home close to friends and family – or move to a nicer area? They certainly won't want to move to a worse area when they retire.
Rural Areas: You might things elderly people would like to retire in rural areas - but this is not the case in part because medical facilities in rural areas are poor, transport is difficult, its lonely and boring with no attractions. Elderly people get few visitors in rural areas and can rapidly become isolated and depressed. You are less likely to live long because of these negative factors. This is a key reason why property prices in very isolated rural areas remain low and depressed, particularly since energy prices have risen in the last few years for both heating/fuel and petrol/diesel.
West London - Tops: Finally, some of the wealthiest people in the world will want to retire to West London - yes, not all older people want to move out of London. Quite the converse - you will find ever increasing numbers of people - particularly the wealthy motivated elderly - wanting a flat in places like Knightsbridge, Hampstead, Chelsea, Mayfair, Soho or Holland Park. Why? Because these locations have the following going for them: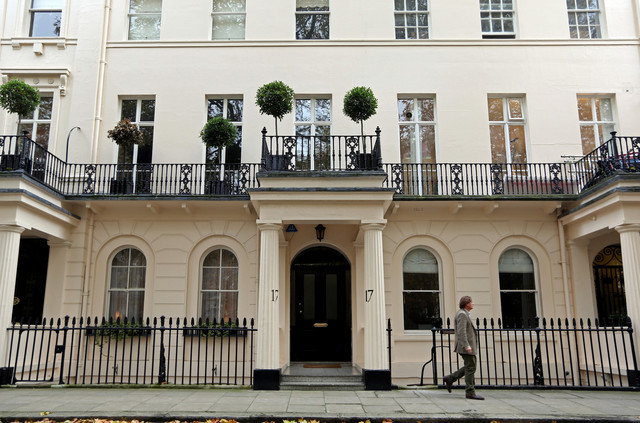 Easy access to Heathrow, Gatwick, Stansted - for foreign excursions

Excellent hub where family and friends will drop by on their way through - or on business

Close to City and Canary Wharf - for managing investment and business opportunities

Close to excellent Universities - their kids or grandkids may be attending

Excellent private and public sector healthcare - best in the country in case of medical problem

Better climate - warmer and drier than most parts of the UK

Crime levels reasonably low in West London - safe for elderly people travelling the city during night or day (low crime rates against elderly)

Excellent arts, galleries, museums

Festivals to pack the diary with (Chelsea Flower Show, Henley Regatta, Queens Club Tennis, Reading Rock Festival, Wimbledon Tennis, Boat Race)
More wealthy people will be selling large houses in suburban areas - and relocating to West London to live out their remaining years with so many attractions and things for active people to do. No wander both UK and international elderly citizens are all desperate to own West London property.
We hope this Special Report has helped you with your investment decisions. if you have any queries, please contact us on enquiries@propertyinvesting.net.