552: Positive Change Leading to Increased Capital Returns in London
10-25-2015
PropertyInvesting.net team

Positive Change: One of the key principles about property investment is to purchase properties in areas with positive change. This can mean any of the following:
· Increasing jobs, employments, business growth
· Increasing population
· Increasing wealth of people living in the area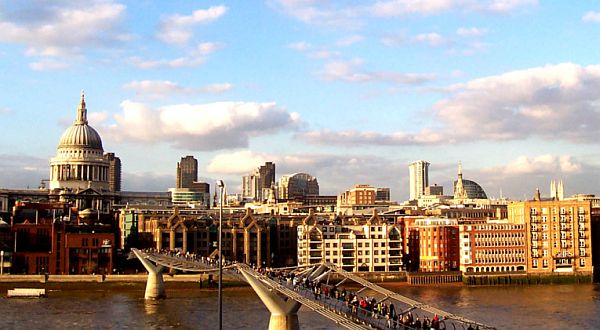 · Improvements in communications – transport – rail-road-tube etc
· Improvements in education – universities and schools
· Improvements in shopping, theatre, cafes, cultural attractions
· Change in population make-up from low paid to high paid
Being very selective in London, we see some obvious areas that will see big positive change over the next ten years and should see property price rise proportionally faster than the London average. We will share these with you
1. Whitechapel: The new Crossrail station will transform this part of Central-East London. It already benefits from being on the new Overground rail line, and very close to The City financial district. But direct communications to Heathrow and fast train to West End will drive property prices up as wealthy young professionals and second home owners pile in.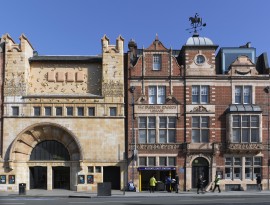 2. Paddington: This part of London is only 5 minutes drive to Mayfair (1 km) but so far has a dusty old railway station that is frequented by highly polluting diesel trains. However, Crossrail arrives soon meaning fast east-west communications and quick access to the City and Canary Wharf plus Heathrow to the west. The old Victorian homes around Paddington are already expensive, but expect prices to rise sharply particularly if the new "Paddington Shard" is built, which seems likely.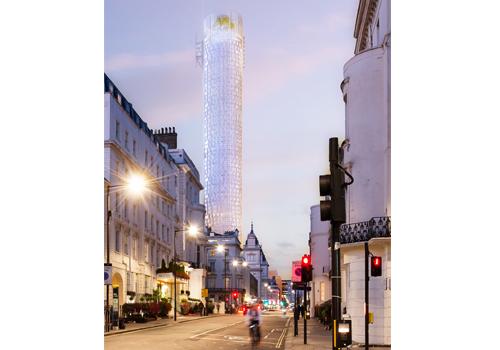 Paddington Tower
3. Acton: Acton has always been a fairly down at heel suburb of West London – partly because its rail communications are not particularly quick to the West End and tube trains are almost absent, plus there are quite a few commercial and council built areas. However, with the new Crossrail line arriving in 2018 the communications to Acton main will be transformed. People will be able to get to the West End in 15 mins and City in 22 minutes, meaning there is likely to be a flood of wealthy bankers and professionals from 2017 onwards. Chiswick and Ealing are not far away and the NS2 high speed line may pass in the southern part Willesdon Junction after 2024 if funding and planning permission is granted. We believe prices will rise 20% over above the background average for London in the next five years.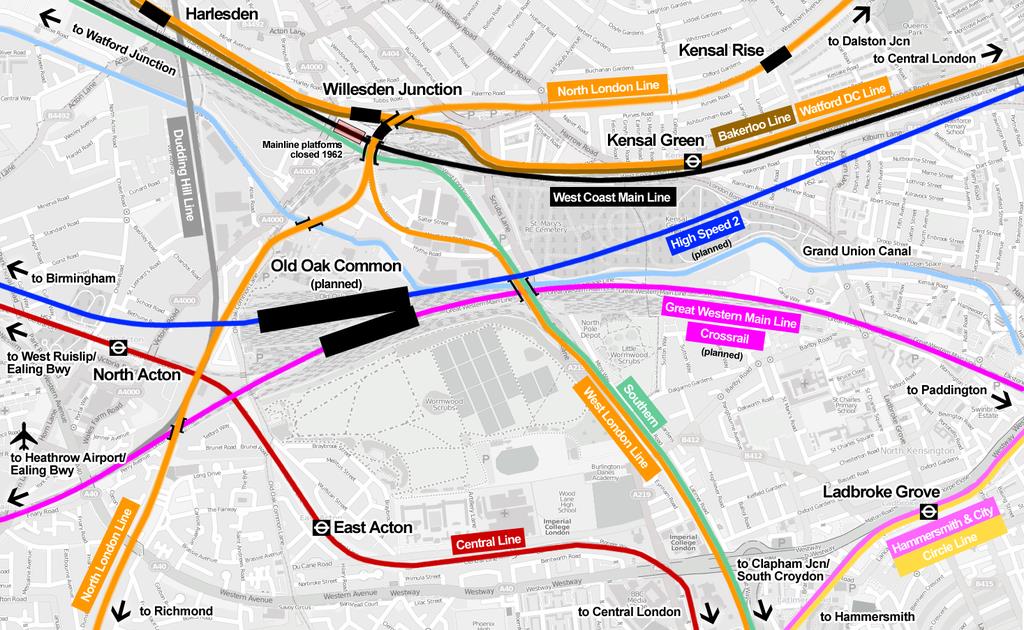 Crossrail and HS2 map - Acton area
4. Abbey Wood: The new Crossrail line will terminate at Abbey Wood. This forgotten corner of London will be transformed. Currently the areas is mainly new -1960-1970s council estates with later housing association builds and some older Victorian area. The suburb has about the lowest prices for property in south London minaly because of its poor communications to the City. This will be helped enormously by Crossrail that opens in 2018. We think prices will rise 20% over above the background average for London in the next five years.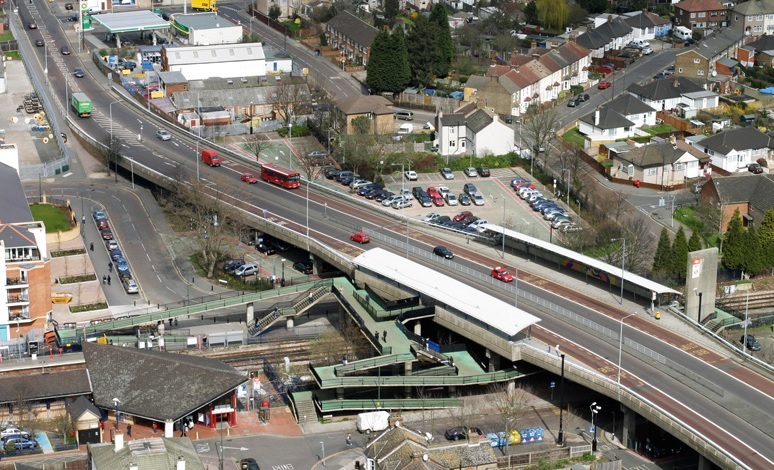 Existing Abbey Wood Railway Station and 1970s walkways
5. Woolwich: Like Abbey Wood, the new Crossrail line will arrive in Woolwich 2018 - the penultimate stop before Abbey Wood. This fairly run down corner of London will get another boost after seeing the Docklands Light Railway arrive about 15 years ago. Currently the area is a mix of 1960-1970s council estates with later housing association builds and mainly older Victorian houses on the hill and town centre. The town has some of the lowest prices for property in south London partly because of its fairly slow communications to the City. This will be helped a lot by Crossrail that opens in 2018 meaning professionals working in the City will see travel times drop to 20 mins and they will get to the West End in 30 mins . We think prices will rise about 15% over above the background average for London in the next five years. Woolwich has some interesting maritime history – so could start showing some similarities to Greenwich in the next 20 years as the area regenerates further.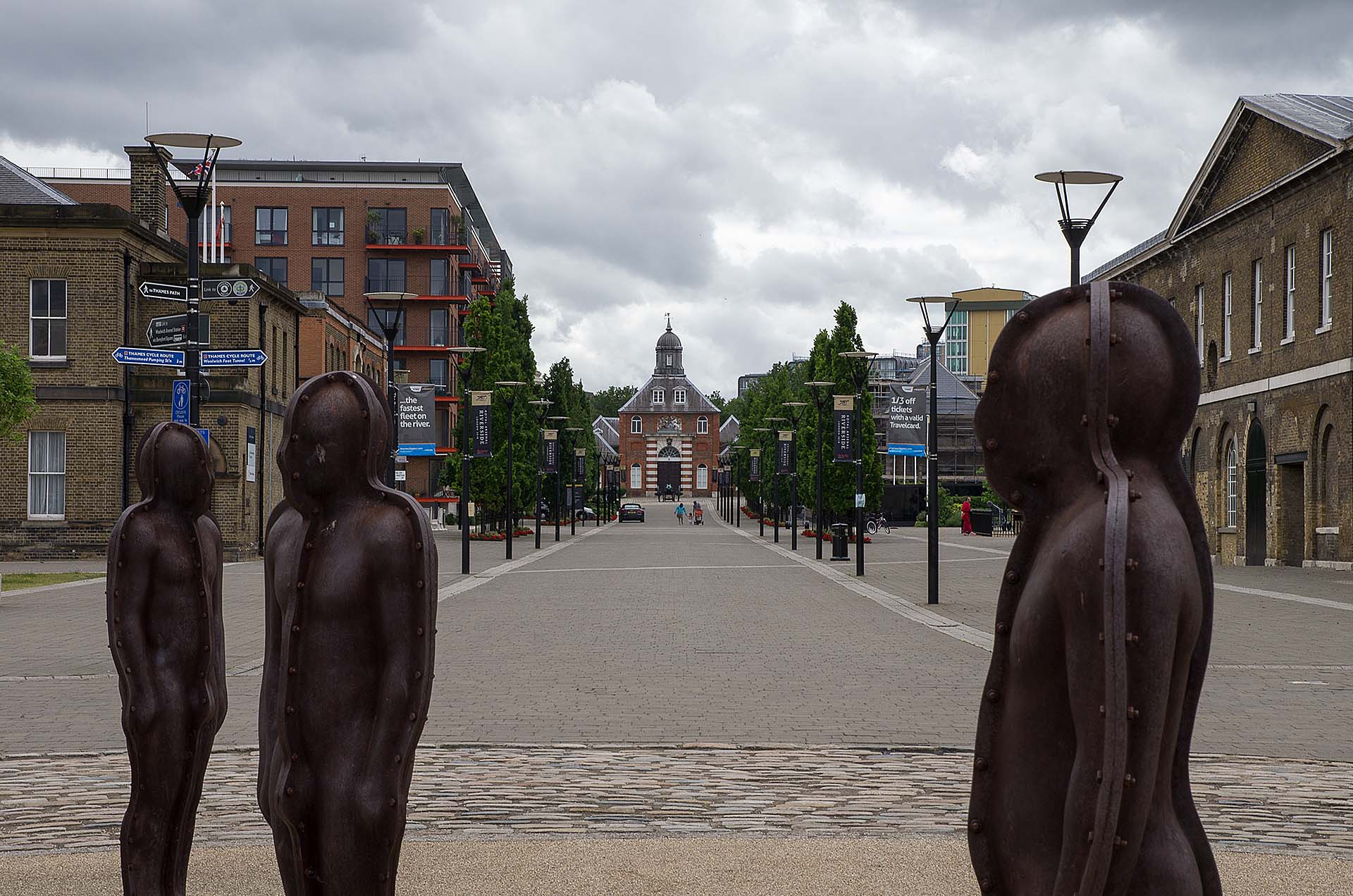 Woolwich Arsenal Barracks
6. Stratford: Crossrail will be arriving in 2018 which will mean fast communication to the West End and Heathrow plus better options into the City. Stratford of course has benefited from:
· Docklands Light Railway
· Jubilee Line Extension
· Eurostar links to St Pancras and Paris
· Olympics
· General regeneration and new businesses
We believe Crossrail will give the area a further leg up – and consolidate Stratford as an eastern hub of London along with Canary Wharf about 2 miles SSW.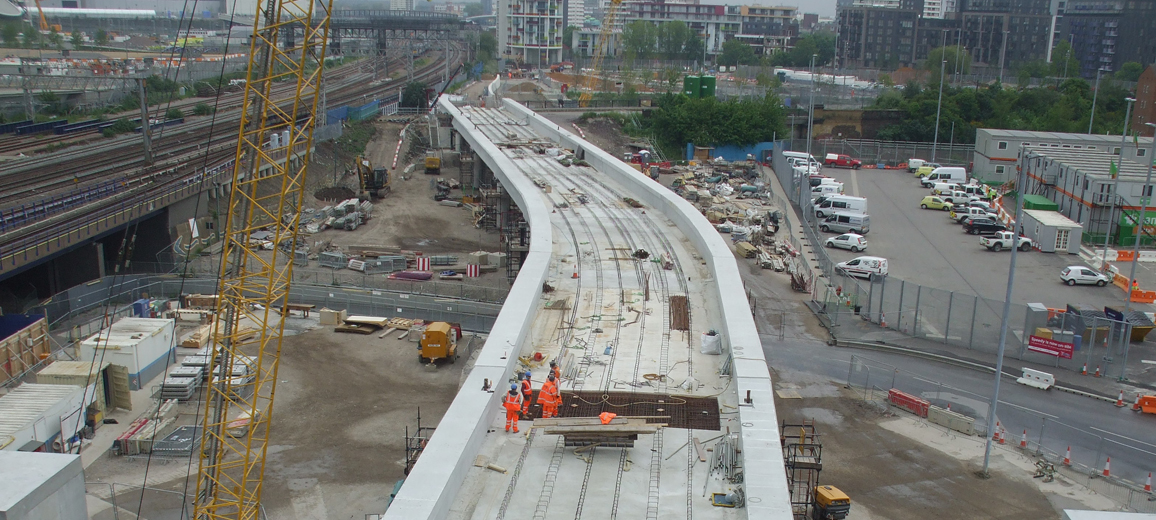 Pudding Lane Stratford - new Crossrail line being built
7. Swanscombe: This is a very small town is about 1 mile west of Ebbsfleet Eurostar railway station that whisks people into London St Pancras in 18 mins. In 2021 there is a 75% chance that a giant new £3.5 billion theme park on a 900 acre site on the peninsular called London Paramount Park – themed on the film business – will be finished creating 27000 new jobs and a big attraction for 3.5 million people a year. This will increase business and regeneration in the area Hence Northfleet, Bean, Swanscombe, Southfleet and Gravesend will all benefit.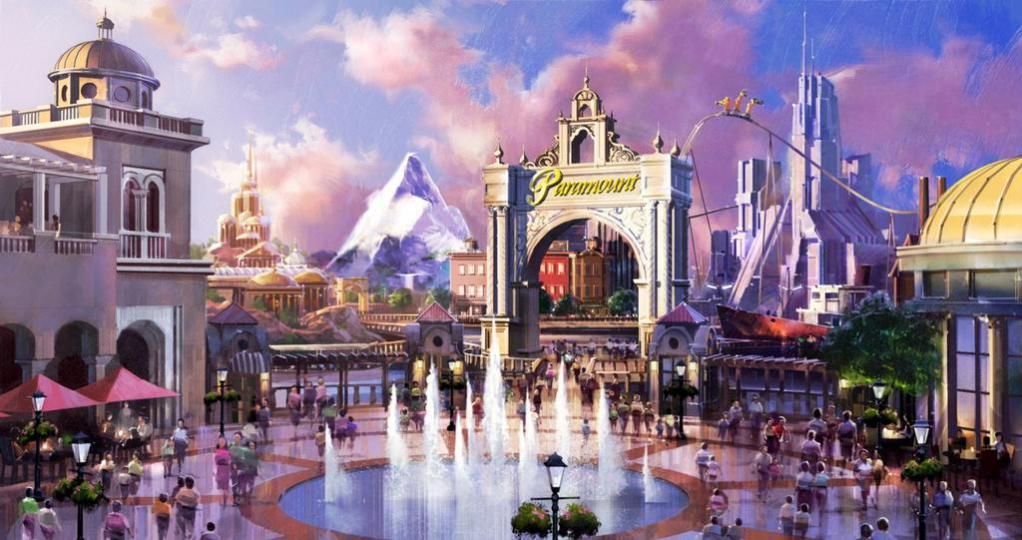 London Paramount - Theme Park to be built by 2021 in Swanscombe NW Kent
8. Farringdon: Just a mention about Farringdon. There's a new Crossrail station being built that will be right in the central of the City of London's financial district. This station already has some pretty good tube links. But it also has some brilliant rail links north to Bedford (Luton Airport) and south to Brighton (Gatwick Airport). So for the really picky and lazy super rich banker or hedge fund manager that wants the ideal bolt hole in London during the week – they might well want to live in Farringdon which will have easy no rail change access to Heathrow, Luton, Gatwick and the West End (leisure) whilst being a 5 minute walk to work in the City. St Pancras and Eurostar is only just up the road. Farringdon will become the centre for people that like fast rail all around the South East of England. Bedford to Brighton or Thameslink is the only rail service that passes right through London – until Crossrail is built – and these two services meet at Farringdon. So don't be surprized to see massive new luxury developments springing up around Farringdon. If you want to buy a once bedroom Victorian flat in need of renovation within 2 mins of the station, it's difficult to see how the strategy would not be a very good one.

Farringdon Station in the heart of London (also on Thameslink)
We hope this Special Report has given you some good insights into the best area to invest in within London - that will be benefitting from accelerated positive change. If you have any queries of question, please contact us on enquiries@propertyinvesting.net