561: Parents with Children Around 18 Years Old – How to Help Them Make Each Of Them £157,000 in 8 Years
02-12-2016
PropertyInvesting.net team
1980s Was Easy: The average young person now rents a property for about 8 years at a cost of £60,000 before they save their deposit and buy a property. Meanwhile the value of the property they eventually buy, all the time, has risen higher. This £60,000 of course goes to the Landlord that then makes the capital value increase from inflation. This model is the new norm in the UK – but it never used to be like that. Back in the mid-1980s, young people got a job, may be paying £10,000 a year, and a flat in West London for about £50,000 – after saving a 5% deposit – that's £5,000 and paying no stamp duty and fees of about £600. If they went to college, with no college fees, they could save the deposit after a year – by age 22.
Fast Forward to 2016. The government have started the scheme "Help-To-Buy". This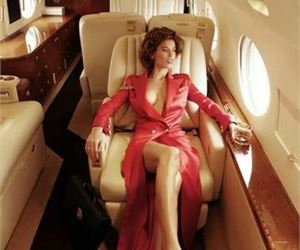 means someone who is 18 years old can save £12,000 – then the government give a free £3000 top-up, that's a £15,000 initial deposit. The person can then apply for a 15% (£45,000) deposit funding from the Government top-up, then borrow the remaining 80%, or £180,000 from the bank, to buy a property worth around £240,000. Of course property prices are far higher today – costing around £200,000 for an average UK home – when compared to the 1980s. Let's say the property purchased has three bedrooms. The young person would have to earn around £40,000 and/or get some help from their parents (or parents acting as a guarantor). Mortgage payments would be around £850 on the full £225,000 mortgage. But if they had two lodgers – and got £400 a month from each, the costs would be almost zero – in effect the two lodgers pay for the mortgage. They could be doing this when they are may be 22 years old – with a little support from their parents.
Financial Benefits: Your kids would then save around £60,000 in rent in the forthcoming 8 years. Better still, they would also benefit from the house price inflation – which runs at a long term trend rate of 5% a year. So the property of £240,000 should be worth £337,000 after 8 years (that's a cumulative 5% increase a year only), even without the person renovating or improving the property or trading up.

Total Value Increase: So that's a saving of £60,000 on rent and a capital value increase of £97,000 – totalling a cool £157,000 after 8 years. So someone that gets on the property ladder at 22 years old and has two lodgers for a period of 8 years – will be £157,000 better off by the age of 30 than someone who just does not bother and decides to rent instead.
750% Return on Investment: When you look at the return on investment, it's even more impressive. Assuming the 22 person raised £12,000 cash plus pays £3000 in fees, that's a £15,000 investment. Then after 8 years their equity increases to £337,000 minus debt of £225,000 – or net £117,000. Hence £15,000 grows to £117,000 which is a gigantic 750% return on investment (or 7.5 fold increase), or an annualized 34% cumulative return on investment. That's better than Warren Buffett! Now ask yourself, do you want to help your offspring make a 750% return on an investment of £12,000 over 8 years. If the answer is no, you probably don't want your offspring to success like you have!
Rental Model and Plans: So if you are asset rich, which frankly you statistically probably are because you are reading this property investing article, and you have kids just coming to age 18 – you would frankly be a mug not to help then buy a property – with a few extra bedrooms to let to lodgers. Continuing the family business – this time for themselves. The benefit for yourself will be that you will not have to help them any further financially once they have got a foot on the property ladder and a few good paying lodgers to help them pay their mortgage. If the property title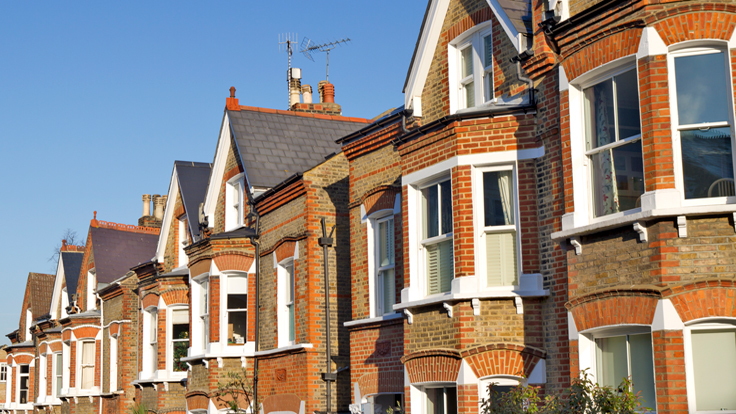 is in their name – singularly is best (no ventures or partners advised), then no second home 3% stamp duty will be payable. Also the government will help with a £3000 free add in and lending a 15% deposit – all to the first time buyer – your son or daughter. Even if price prices are completely stagnant, your offspring should still be up £60,000 after 8 years (age 30) because they have not been paying any rent. The other benefits will be helping coach your kids in property investment, property management, being a good landlord and being a responsible person. Also remember income from lodger is tax free up to a level of £4250 a year – for a single person (only half this amount for two people). The government are actively trying to encourage lodgers. It's also worth also mentioning that lodgers have very few rights compared to proper tenants with shorthold tenancy agreements, you can give notice easily if things don't work out, they are staying in "your home". This should take the stress away from your offspring and the management of the lodgers. You should still do a lodgers contract, but we would not advise needing to give more than 1 weeks notice if you want them to leave. After that, you do not need a Court Order to evict.
More Bedrooms The Better: An ideal property is probably a four bedroom flat or house in a good rental location, where three roo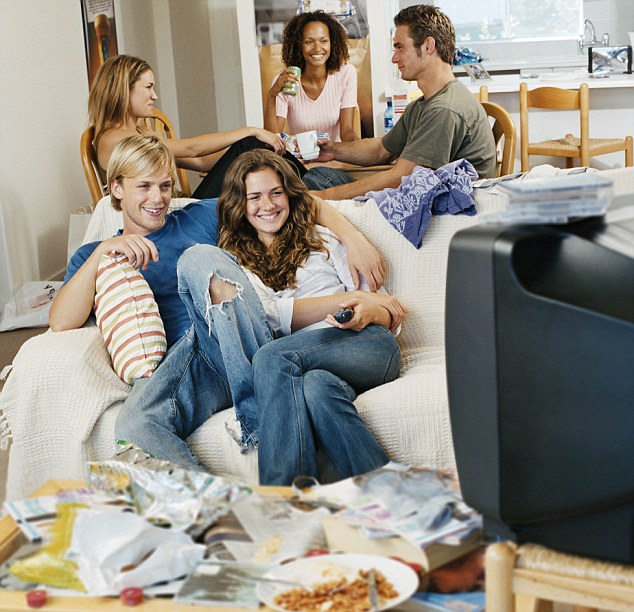 ms can be let to three different lodgers. If three rooms are let out, your offspring will probably be making a profits after costs from day one.
Duplicate for Family: If you have two kids, then you just need to duplicate it – you could help two kids make £364,000 in 8 years from age 22 to 30. Of course, once they get to bug – by age 30 or far earlier – they will be flying, trading up, re-mortgaging and amassing their own portfolio of properties to gain financial independence at the earliest age possible. They will of course be financially free from the bank of mum and dad – so that's the other benefit!
Challenge the Norm - Make Serious Money: We really encourage you and your kids to challenge this "new norm" - we would say its a "new abnormal". Young people age 22 should be owning properties - they should not be buying their first property aged 40. They should be having lodgers. They should be starting on the road to financial freedom and responsibility as early as possible, life is too short. They should not be paying money to Landlords and putting off capital gains from general inflation and property inflation. They should start as young as possible - ideally aged 18 - when in theory they can get their first mortgage. If they are just finishing University, they could be having friends as lodgers - even better. They'll be living with friends who will be paying their mortgage. Now that's how people get wealthy!
We hope you like this idea-concept and find it valuable – and we are pretty sure many of you will run with it. All totally for free as usual!