596: Property Investor's Update - Trends during Brexit
04-01-2017
PropertyInvesting.net team

Brexit Triggered: So Article 50 has been triggered and the negotiating rhetoric has intensified between the UK and EU governments. Sterling has dropped by 15%, inflation has increased to 2.5% and is expected to rise to 3% by April whilst wage rises remain fairly stagnant. With inflation rising, the UK economy clipping along at an annualised rate of 2.7% and pressure on Sterling, it's possible we will see interest rate rises later in 2017, albeit this would then destabilize the already fragile economy.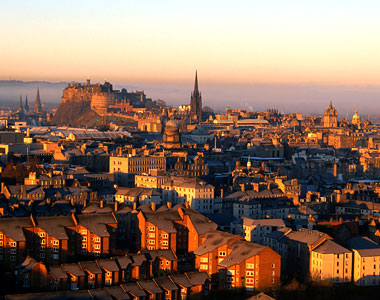 Sturgeon – A Thorn In May's Side: The British population can look forwards to around 2½ years of constant news flow around the EU-UK negotiation with Sturgeon remaining a huge thorn in May's side with constant threats of a Referendum despite Scotland's extremely fragile economy, poor economic outlook and massive public sector deficit – the size of Greece's. Any Scottish independence would likely lead to a big prolonged recession in Scotland as investment from both the rest of the UK and EU was pulled.

No More Status Quo: The socio-liberal elites around the world are harking back to the status quo of ever increasing EU control, over regulation and low growth rates and will continue to cast doubt on the Referendum result, downplay the UK's economic prospects post Brexit and forecasting doom and gloom for the next decade.

Property Investor Insights: So what should the property investor make of all of this? Of course the key for property investors is to see through the mainstream media "smoke and mirrors" and forecast how different investments and investment areas will perform – also identifying the best investment opportunities to create the highest margins at lowest risk. With this in mind, as ever, we will describe some interesting trends that we believe will occur in the next 2-5 years and try and highlight the key growth areas and those areas that you should avoid.

Pound Sterling Effects: Sterling is likely to remain weak for the next year – but then be set for strengthening in about 2-3 years time as the EU/UK deals becomes clear. Whilst Sterling remains weak, the super-rich canny global investors will be buying prime London property at low prices – to grab a bit of the "trophy city" before Sterling values go back up. This should support central London property prices but not be enough to lead to large price rises in the next 2 years.

London Building Levels Crash: The economic and political uncertainty has already led to a crash in the levels of building of central London residential properties – and many commercial projects have also been put on hold. This is storing up future property shortages as the apartments being completed are snapped up by foreign investors from China, Korea, Middle East and USA/mainland Europe. We expect prime London property shortages to become evident from 2019 onwards once the UK economy has "divorced" from the EU.
"Nightmare" - Bankers Moving Overseas: The overall economic outlook of course will remain uncertain during the UK-EU negotiations. Every time we hear a story of a bank moving 700 staff to Paris, Brussels or Frankfurt – we will have the scaremongers saying "we told you so" – Armageddon is just around the corner, but realistically we can't see more than around 20% of banking staff being lost to the EU continent because of Brexit – significant but not enough to cause a recession or anything similar in London or the UK.

Trade Deal Yes-No: All the hype about not achieving a trade deal – and this being a disaster - are in our view overdone. It would simply be a reversion to World Trade Organisation rules – and a tariff of between 2% and 4% on goods and services – hardly enough to completely destroy the UK's trade with the EU – particularly as the currency has dropped 15% making the UK more competitive. Remember also whilst we have a current trade deal with the EU – we are unable to seek trade deals with anyone else – which has always been rather ridiculous given the size of the UK economy and its links to the Commonwealth, Middle East, Africa and the USA. Leaving the EU will allow the UK to strike very good trade deals with all the high growth emerging economies and forge stronger alliances with these – rather than doing this second hand via a bunch of unelected Brussels Eurocrats.

No Deal Effect: If the EU punishes the UK for leaving the EU and not trade deal is in place by March 2019, a hard Brexit would allow the UK to become an offshore tax haven and the influx of global wealth from emerging economies would be giant we believe – particularly with London's global expertise in finance, investments and business services and also being a great place to live. No trade deal would allow the UK and London to re-invent itself as a truly global "open for business" tax haven that would undoubtedly out-compete any European city in the provision of financial services. So we should not worry too much about the lack of a EU trade deal – particularly when the EU exports more to the UK then we import from them.

UK Security and Military: The UK is the third biggest military spender in the world – it even spends more than Russia. It also is lead for Europe in NATO – second only to the USA. The UK has a highly sophisticated intelligence network. These are all critical to overall European security. Terresa May reminded the EU of this in her letter and it was little surprize this touched a raw nerve – in essence proving how important this is to the EU and indeed, the EU can't expect to bully the UK into submission whilst still retaining all the full benefits of our military and security-intelligence support. Yes – we still have control of our military but about everything else has been seeded to Brussels it seems.

UK to Move into Fast-Track After 2019: This leads us onto property again – what we are saying is that after some turmoil, lots of negative political rhetoric between England, EU and Scotland – things should settle down by end 2019 thence the UK will be on a faster growth path than the EU. Let's face it, EU has been on a slow track for the last 15 years because of its cumbersome regulations, high public sector spending, wastage of money on regional projects and high unemployment and social spending – plus endless subsidies to French farmers and the like. This is why there has been such an influx of EU migrants to the UK – to find work – because jobs have been so scarce on the continent.

Brexit – What's It All About: It's about control. The UK is a group of islands that have always been independent in thought and philosophy. We used to have colonies, an empire even – and now have a commonwealth. We signed up to cooperation on agriculture – the common market in the early 1970s – and one thing led to the next – before we knew it – non-elected Eurocrats in Brussel and Strasburg were handing out new laws and regulations that Parliament could not disagree with. It started to make a mockery of the whole democratic process. We were told any EU citizen could settle in the UK – that was a law. Open borders. So what the UK population voted for – only just by 52% to 48% - was to Brexit. As an aside we voted Remain being property investors with significant exposure – but we can understand why people voted Leave. We also understand that if the Referendum was held again, it's likely the Leavers would have it by around 60% to 40%. Also 70% of Tory voters were Leave voters. Around 70% of people over 50 voted Leave. We have a Tory government so it's not rocket science to see why after the Referendum they decided to enact the "people's will" after a very democratic vote. So our view is we have to make the best of it – rather than talking the UK into a recession. And so far the doom mongers have definitely been wrong albeit its early days of course. No one should down-play the significance of any of the votes from any areas in the referendum – they were all equal in impact. And some of the most vocal people against Brexit did not even bother to vote. We actually think in 10 year's time – the UK will look back on Brexit and think we did the right thing – because EU means closer integration – and the UK had frankly had enough at its current level. Talk of an EU Army was the last straw for many. Uncontrol massive migration was another concern. Any stressed desert area or war that breaks out seems to lead to another mass migration – and without some sort of control, people seemed to be concerned their culture and national identify would be very different in say 25 years time. Probably worth recognizing these concerns.

Unemployment: The UK has the lowest unemployment of any of the EU nations now – acknowledging that many are low paid jobs – so called zero hours contracts and the like – but at least people are paying their way far better than they did in the Labour years of 1997-2010. We expect unemployment to remain very low – in the 5% range – for the next 5 years. This is around three times less than Greece and Spain.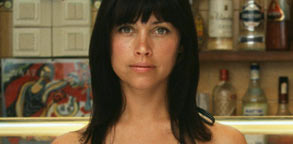 Centre Right Government: Another aspect of the UK is that it is fairly transparent both politically and economically with a centre-right government that is traditionally reasonably business friendly. Its strategy is to boost the private sector – that pays taxes – and reduce the public sector – that spends such taxes. These leads to increasing economic/business activity and higher wealth and also attracts foreign investment since they know their investment will not be seized by socialist governments. The super-rich global players realise this and will tend to invest in such countries and also purchase properties in such countries. The only big caveat to this has been the draconian stamp duty increase on second homes and expensive properties that have hit London property hard, but the effects of these taxes could start to play out in a few years time. This fiscal regime is also another reason why builders are so reluctant to build more apartments in London – because stamp duty and second home taxes have put buyers off for now and killed the market – that will worsen the home shortages in a few years time as these effects work their way through – leading to higher prices in a 2-5 year time frame. As emerging economies grow – such as India and China – increasing amounts of these new billionaires will settle in London and want an ever decreasingly available stock of prime London properties.

Public Sector Jobs Cuts Hit Rural Areas: We expect other areas of the UK to fare less well than London, despite London losing a fair number of jobs because of Brexit. As EU funding is pulled from deprived regions like Wales, Scotland and Cornwall – along with continued cuts to the public sectors that these areas rely on so much – these economies will slow to a crawl. However, some areas that have larger manufacturing centres and lower level financial services could actually benefit from the drop in Sterling in the next few years – so we expect areas like Manchester, Leeds, Derby, Birmingham, Sheffield and Nottingham to be on higher growth path in the next few years than rural area and areas far to the north and west of the UK like Cumbria, Durham and west Wales.

Southern Tourism: Southern areas that are reliant on tourism, schooling and universities will see their growth rates relatively high like London – we are thinking of places like Cornwall, Devon, Somerset, Avon, Hampshire, Cambridge, Oxford, Norwich and possibly Peterborough. Many of these areas also have prospering high-tech businesses and start-ups like Cambridge, Bath, Bristol – so expect these areas to be performing better than for instance rural northern-western areas.

Close to London De-Risks: As a rule of thumb – the closer to London you are – by travel time or distance– the better. It will be the rural areas in the north and west with no tourism that will see the weakest property prices.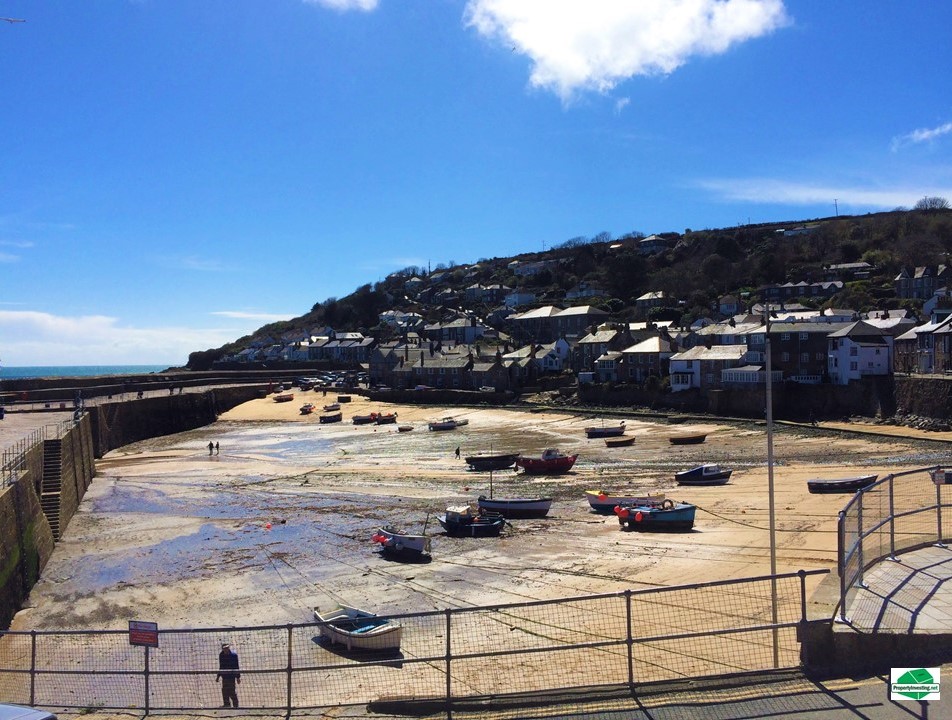 Scotland Uncertainty and Stagnation: As far as Scotland is concerned, it generally suffers from many headwinds: 1) uncertainty from Nicola Sturgeon's constant threats; 2) aging population; 3) rainy/cold/dark climate – not good for health or agriculture; 4) low fertility rate; 5) low population growth; 6) high public sector spending; 7) very high spending deficit; 8) reducing educational global prestige; 9) declining oil and gas production; 10) effects of the mid 2014 oil price crash. We can't see any of these improving in the next few years – and indeed, if a Referendum is eventually held, then the Scottish population vote for independence – Scotland will have a huge debt and have not chance of re-joining the EU without giant austerity measures that a socialist SNP party could never contemplate enacting.
Their independent attempt to join would surely fail. The North Sea is now a net drain on funds because of abandonment tax support to oil companies – no net North Sea oil tax revenues are collected anymore (it's a deficit) – so we just cannot see a good economic outcome for Scotland particularly if they go for independence and have no ongoing financial support from the UK. Also we can't quite understand how Nicola Sturgeon on the one hand wants independence and on the other hand wants to re-join a non-elected bunch of Eurocrats sitting in Brussels then telling her what to do and what not to do. Is this preferred to her own elected MPs in Westminster telling her what to do? On the other hand, surely Brussels would not want to deal with Nicola Sturgeon since being inference surely she would be a thorn in their side, instead of Terresa May's? We can understand the SNP's desire for independence and more control, but not then seeding it to the EU? It really looks like she's using Brexit and seizing on any turmoil, as an excuse to mount another once in a generation Referendum in the hope that this time the SNP will win? The message for property investors for the next 2-3 years is, avoid any property investment in Scotland because the downside is severe – looking something like Greece and the upside is almost non-existent – and we can't see oil prices saving the day either – they are currently $52/bbl and look to be going no higher than $65/bbl in the next few years. Normally it's good to buy property during periods of uncertainty when you can see light at the end of the tunnel – but regrettably – we can't see any light with all these trends that look to be heading in the wrong direction.


London Bargains: In the 2-5 year timeframe – we should see the gloom in London as an opportunity to snap up any bargains in a slow market, particularly in properties below the higher stamp duty brackets and properties close to the new Crossrail stations that will experience big jobs growth. We should also acknowledge how many well educated foreign people come to London to set up businesses – high-tech start-ups, consumer companies, and services. For the longer term, some areas will be transformed from rather middle of the road areas to vibrant new quarters with many young trendy people moving in. So our top tips for UK property investment are mainly in London:

• Shoreditch-Hackney – high-tech start-ups (Tech City) and trendy young wealthy people starting families that will be getting richer
• Forest Gate – deprived area about to see Crossrail open
• Whitechapel – close to Tech City, close to the City of London and close to Canary Wharf with Crossrail arriving – ticks lots of boxes and in ten-year timeframe will definitely be a mainstream central London location
• Bond Street – expensive but Crossrail is due to open making this part of Mayfair more accessible
• Tottenham Court Rd – this rather dusty corner of West London will see a transformation once Crossrail opens
• Acton – this very average area will see big benefits from being so close to the West End and City job once Crossrail opens
• Abbey Wood – a deprived area about to see big positive change once Crossrail opens, property prices will likely rise 25% in the next few years
• Maidenhead – the town will see commuting times drop by a half to the City of London so house prices will rise sharply as the bankers move in after Crossrail opens
• Reading – already a booming town and booming house prices, Crossrail will see further benefits – Microsoft have their headquarters in the Thames Business Park. Expect further strong house price increases.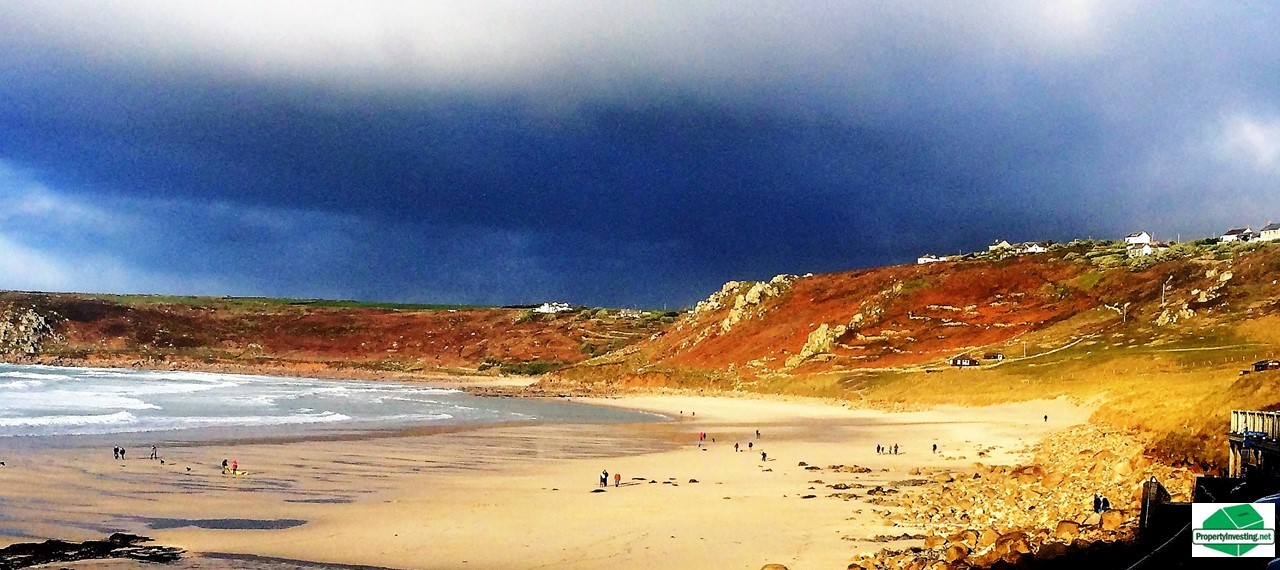 Tourist Boom in South: Further afield – tourism will boom as Brexit has made it cheaper for EU nations to visit the UK and more expensive for UK nationals to visit the EU. The areas most exposed to this positive effect are in Cornwall and south Devon – places like St Ives, Penzance-Newlyn, Falmouth, Newquay, Kingsbridge, Salcombe, Torquay. These towns will be very busy from May to September for the next 4 years at least. Cornwall also benefits from the so call "Poldark" effect – and its popularity with Londoners, people from the Midland and north of England. They like the beaches, coastal scenery, warm winters and lots of sunshine if you get the weather forecast right. Bournemouth, Charmouth, Weymouth, Swanage and Chichester in Dorset-Hampshire are other tourist areas that will benefit. Any low cost high spec holiday home should see a good return on investment – since they also do not have the draconian taxes that apply to buy-to-let investments now, though there is of course the extra 3% stamp duty to stump up. Rather than flying to Spain or Croatia for a long weekend, people will jump in the cars or on the train and visit Cornwall and Devon.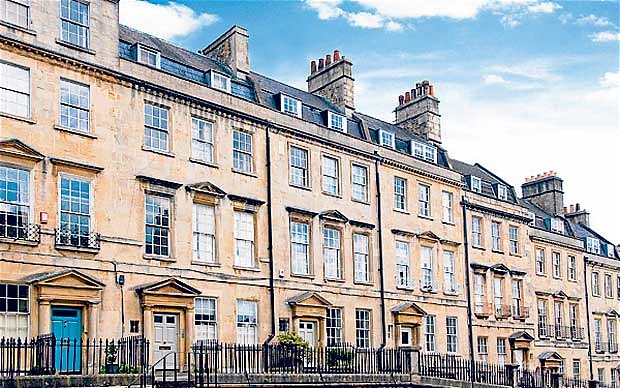 Bath – a Beauty: Another city that is a massive tourist attraction is Bath. This city is also just about to get new electric trains from Bristol to London via Bath. Bath to London is currently 1 hour 30 mins and after electrification - this time will drop to around 1 hour 15 mins by April 2018 – just about commutable – particularly if you work close to Paddington and live close to Bath Spa station. That's similar to, if not better than Brighton to Victoria-London where journey times range from 1 hr 12 mins to 1 hr 35 mins. Because Bath is mostly a conservation area, enclosed by steep hills, many nimbys and environmental groups around, we cannot see any significant building in this city. Granted Bath property prices in the stone city are already high, but we think they will rise further as the bankers start moving in and tourism increases further. A great place to live being on the doorstep of the Cotswolds with an excellent University, beautiful architecture-building and excellent locals schools. Bath prices are only going in one direction as the population in the region increases - upwards.

We hope this Special Report has help give you some insights into property investment in the UK post Article 50 Letter – what to look forward to and what to watch out for. If you have any comments, please contact us on queries@propertyinvesting.net