599: Focus on Property Investing Not Brexit
05-04-2017
PropertyInvesting.net team


Brexit Distraction: Property investors should really consider Brexit as a massive distraction, regardless of how they voted. The strategy should be – whilst the rest of the population is spending many hours a week debating and reading news on Brexit, the property investor should be working hard on investment plans, strategies and actioning to increase their personal-individual wealth and that of their families. Just calculate how much time you spend considering the wider implications of Brexit versus the wider implications of your property investment portfolio and actions around your properties – the lower the ratio the better. The more time spent on property actions, and less on Brexit and politics the better. There is far too much politics going on – and its healthy to let them get on with it whilst you get on with running your investments. Don't lame a bad investment on Brexit or show victim tendencies – its better to stay positive and focus on creating wealth.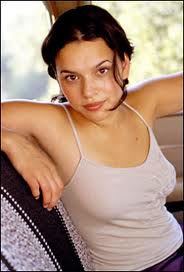 Building Levels: Because of the so called "Brexit worries and uncertainties" – many builders are going slow just to mitigate the risk of financially over-extending - if a recession is on the horizon. Building levels are probably running at around 130,000 homes a year – however at least 250,000 and up to 350,000 homes are required each year to keep pace with demand – reference to the growing population and continued high levels of inward migration. This is particularly true pf London and SE England – anywhere within 60 miles of London – plus places like Bristol and Cambridge. This will of course lead to an even greater housing crisis – with property prices rising and rents also rising, also because of the recent draconian taxes on Landlords – the government both taxing property losses and adding an 3% stamp duty to new purchases.

Split Properties: For the seasoned property investors with large portfolios – a good strategy with these housing pressures is to split up large properties into many individual flats, especially in London. In areas of dense population in southern England, many people settle for a one bedroom flat – and high returns can be made converting large houses in up and coming areas into flats – particularly if you have a loft and basement to convert and the house can be extended out the back. There are less wealthy people with large families and more single and couples with no kids or one kids – all keen to get onto the housing ladder. One bedroom starter home spilt from large houses is normally a good strategy – particularly in in southern England in cities is all but the most expensive family orientated areas.


Trend Projection: Investment starts "in the mind". It's an idea, based on a trend – preferably a "growth trend". When we look back at the last 70 years of property investment in the UK, many inner city areas firstly declined from the loss of heavy industry and increased crime – then many started coming up with the advent of high-tech – light industries, services sector growth and improvements in communications – rail, tube, bus, roads. Increasing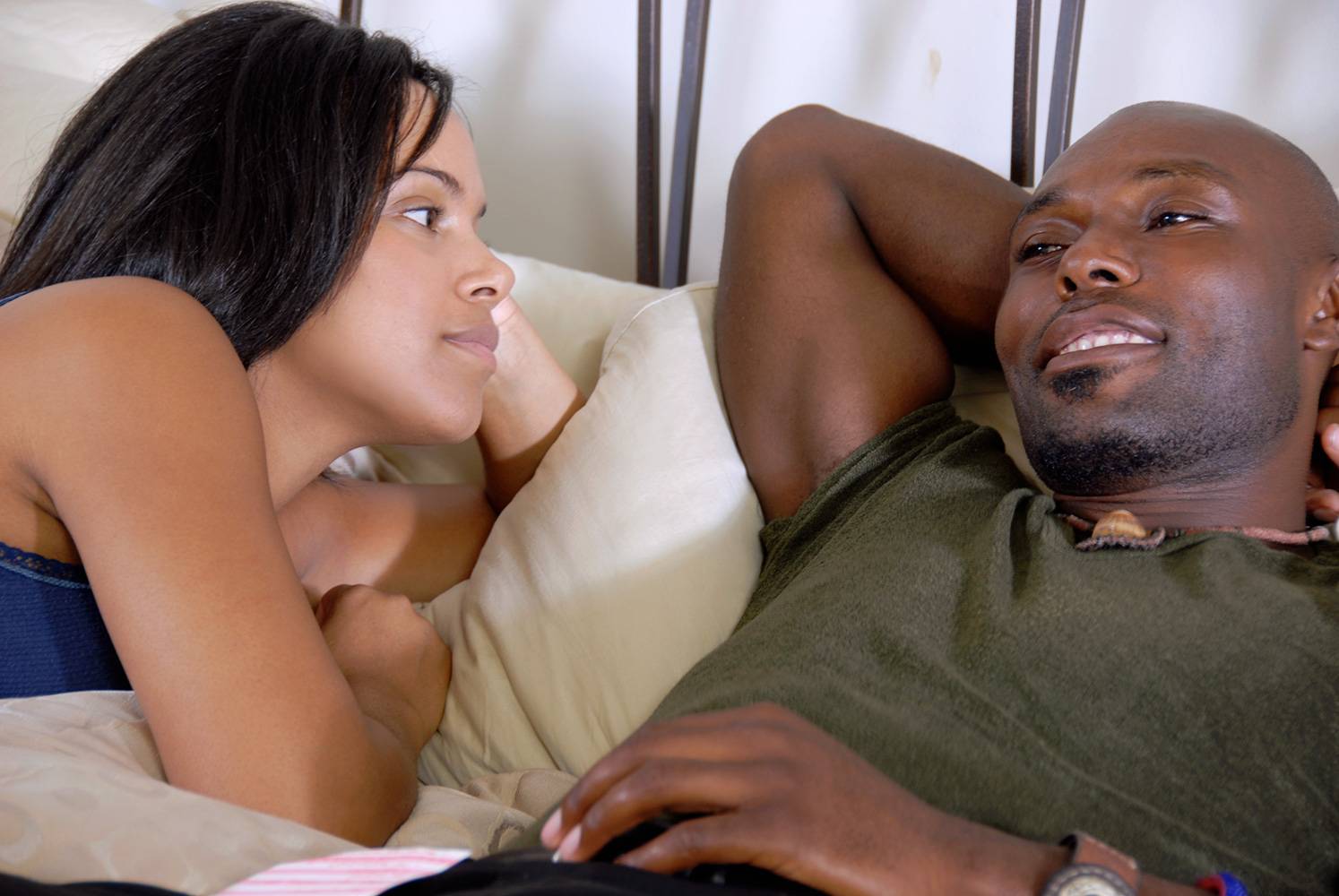 employment and lower crime rates helped of course – and started "gentrification". The trick for property investors is to look back, consider the present then look forward to try and predict which areas will improve further – become even more popular.

Heavy Industry and Globalization: We would advocate that heavy industry and manufacturing is never going to come back in the UK because of Globalization - lots of low cost places around the world that produce things cheaper than the UK. The Sterling decline and Brexit may give a temporary boost, but longer term – these industries are in decline, some in terminal rapid decline. This started in the 1960s or WWII– in part because Britain lost it's economic "empire". This is why we would not invest in Aberdeen (oil-gas production-development decline), Barrow-in-Furness (shipyard decline), or Middlesbrough (chemicals decline). Instead it will be more of the same – an ever increasing financial services and other related services sector growth – particularly post 2020 after Brexit negotiations are finalised and the UK gets onto an even keel. These services feeding off the rest of the world – with their centre being London. There should be some manufacturing growth in places like Derby (Toyota, Rolls Royce) and Sunderland (Nissan) – albeit these are still risky ventures and house prices would be impacted negatively if these large companies ever slowed investment or pulled out altogether. It's best not have your property investment growth reliant on Nissan and the Japanese making decisions tens of thousands of miles away.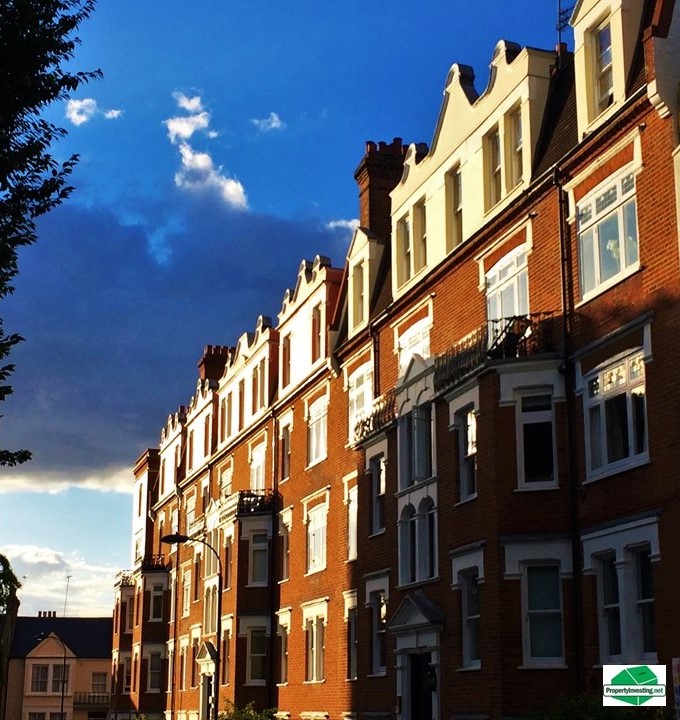 Boom Areas: If you look at places like Stratford in Manchester – the level of property price increase has been massive – but we think it will continue because of Media-BBC and technology companies moving in. Northern hipsters are moving in – a trends that started 15 years ago. Similarly – Exeter used to be a backwater – but after the Met Office moved in – prices went ballistic. Because of the housing shortage and Exeter being such a lovely place near the sea to live and fairly close to London by train, we think prices will continue to rise sharply – list more middle class people moving in from London over the next 20 years. Bath is another example – with new electric trains are due to take 15 mins off the train trip to London – making it faster to get to London than Brighton to London by late 2018. Any property along the Crossrail route will prices rising sharply also when this train line opens 2018-2019.
Oxford and Cambridge are other great places – where rich foreigners come to send their kids to the top schools and universities in London and SE England – expect prices to continue rising on a strong trend as the Tories stay in power for at least another 5 years (barring a catastrophic performance before the snap Election 8 June). The highly educated people from Oxford and Cambridge often stay in the city and start businesses or commute to London from this area – we see prices rising further. Winchester is another hot-spot.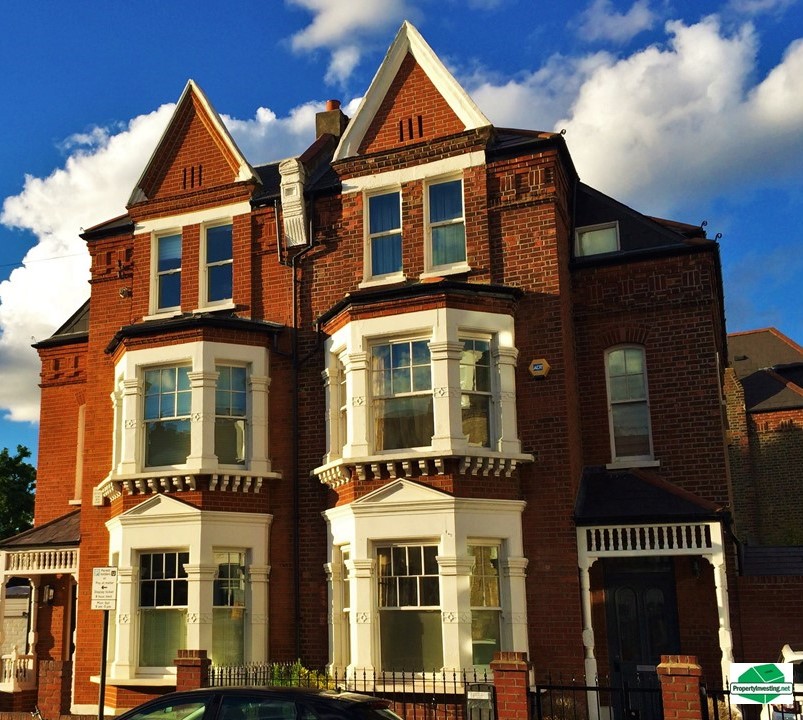 London: Finally on London – no-one would have dreamt that Stratford, Whitechapel and Hackney house prices would have gone up 1000% in 30 years. Can this continue? We actually think it will – because of global inflation and money printing plus the increasing desire of foreign wealthy business people to settle their families in these places. The schools will improve, shopping, restaurants, cafes etc and crime rates continue to decline – and these previously desolate deprived areas will continue to increase in price above trend in the UK as more "Shoreditch hipsters" and techies move in – then start families and spend their money in the area. One could buy a flat in Stratford for £25,000 in 1990. 27 years later – a one bedroom flat cost £340,000. But don't be surprized if such a flat cost around £650,000 in about ten years time. Places like Whitechapel will start having prices looking like prime London by around 2035. Crossrail, the Olympics, City of London growth and new technology ventures with a massive housing shortage and massively growing population will all drive prices far higher in Shoreditch and Whitechapel.
Investing Close to Home: However, this may not be for most people because its generally best to invest close to home – for the following reasons: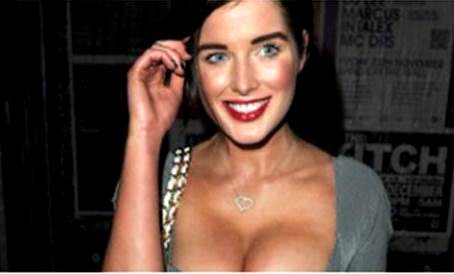 • If letting agents and/or tenants know you live locally, they are more likely to act promptly on things, pay their rent on time and are less likely to mess your around
• You have more direct control over your investments
• You are close by in event of an emergency
• You can get better deals with contractors locally
• You can wait and seize on opportunities – by monitoring locally and snapping up bargains
• Your local knowledge of business, areas, where jobs are being creating and where areas are improving is often helpful in selecting the best investment property
• You can do handyman, DIY and other work yourself on your property to save money – for instance cleaning and decorating
• You might be able to find tenants yourself and let the property out directly – therefore saving on letting fees

Depressed Area: The problem with investing locally could be that you live in a depressed area where property prices are declining and unemployment is rising, so in such an instance, it would be advisable to look further afield. Another disadvantage about having local properties and tenants is – you might not want the tenants to easily be able to contact you, or knock on your door. Having tenants complaining on your doorstep would of course be a highly stressful incident for most landlords. You may even feel threatened by some types of tenants being so close by.






Best in Boom Town: If you live in a booming city like London, Oxford, Cambridge or Salford-Manchester - you can of course capitalise on high demand, high yields and high capital value increases. Re-development opportunities for large properties in such areas are exceptional – for instance you might be able to convert a 3 bedroomed terrace house with an unconverted loft and basement – into a property with four flats/studios – and achieve exceedingly high rents – a very lucrative opportunity.

How Can I Add Value: As a property investor, wherever you go – you need to constantly ask yourself the question – "what can I do to add value". For instance, building a garage might cost £15,000 but add £30,000 in value and hence have a return on investment of 100% - you double your money. But building a conservatory might cost £15,000 and only add £8,000 to the value of your property – this destroys a massive £7,000 whilst being a risky building venture.

Loft Conversion A loft conversion, particularly in London – is normally a winner with regard to value creation. It might cost around £40,000 and add £80,000 in value – and if you rent the loft out as a studio in London, it might rent for £750 a month, particularly if it has a separate WC and shower, plus small kitchenette area.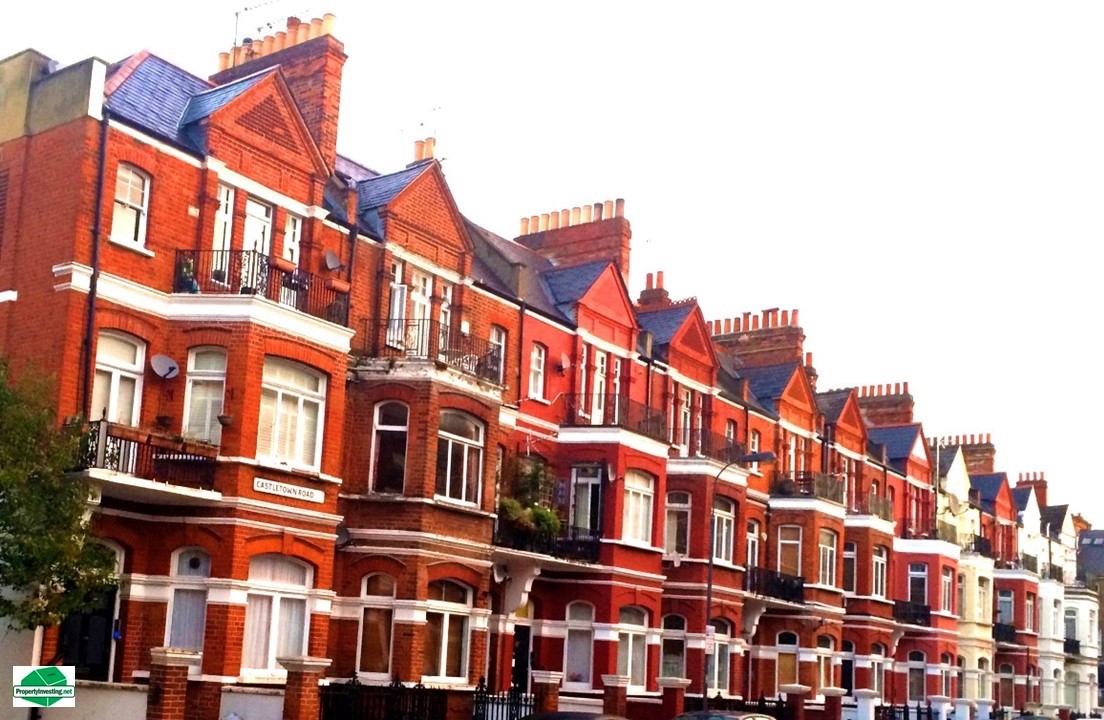 Basement Conversion: Converting a basement in most areas in northern England is likely to destroy value – it might cost £80,000 and add £70,000 in value. However, in West London – converting a basement might cost £110,000 but the flat would be worth around £340,000 once completed – and hence you would almost triple your money on the initial investment.

Self-Build: Building a home from scratch can be an extremely lucrative project, but there are many pitfalls not least getting planning permission, then dealing with building controls, and successfully building the property to the desired and regulatory standards. Most mortgage companies will not lend on self-build properties – so if you have cash, it can be a successful way of making big returns, but it will take time, is high risk, and be a huge effort – even if you are just the overall project manager. Finding a suitable piece of building land, then getting planning permission with all the Nimbys complaining is the first big step. Then it's the design, tendering, selecting a builder who you can trust, then having the home successfully built on budget is a giant risk. But if all these things come together – you can double your money in about 12 months from start to finish, if you have time and can successfully manage the whole process. In southern England, if you buy a building plot for say £80,000 then manage to build a 3 bedroom home for £130,000 – its likely to be worth around £380,000 – after other costs you might have made around £160,000 on paper.

Investment Criteria: Now just a few ideas about UK areas that are good to invest in. Firstly, a few criteria you can use to assess an area:
• New businesses and jobs moving in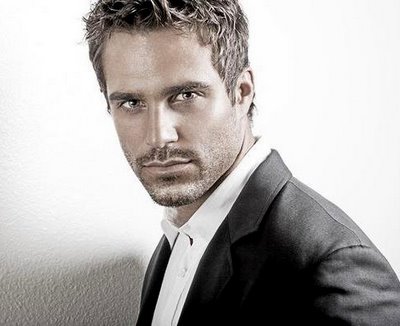 • Gentrification and regeneration taking place
• Good schools – both state and public/private – improving trend
• Close proximity to Universities
• New infra-structure being built – rail, road, tube, buses, trams, cycle lanes
• New shops-retail
• New arts/cultural or tourist attractions
• Good area for holiday homes or second homes
• Shortage of homes being built
• Good rental demand
• Increasing populations
• No noise/pollution from airports – quiet side streets
• Reducing crime levels
• Private sector – finance and/or technology jobs

Hotspots: Some areas that tick all the boxes are fast regenerating areas like Shoreditch, Forest Gate and Hackney in London. Other areas are those to be positively impacted from Crossrail such as: Whitechapel-Shoreditch, Acton, Abbey Wood, Ealing, Paddington, Tottenham Court Rd, West Drayton, Maidenhead, Reading, Forest Gate and Stratford. We particularly like Shoreditch because of the booming high-tech start-up businesses that will prosper and grow in years to come – with rich young families moving in. A real growth hub.



Population Boom: Areas with booming populations are Stratford, Forest Gate, Bow and Canning Town – plus Oxford and Cambridge. In the latter two cities, building cannot keep pace with demand. Bristol is another boom area, along with Bath. There is a shortage of rental properties in Southampton whilst property prices are quite reasonable – worth considering.

Dyson Hullavington: On the new jobs front – one of the best areas has got to be Hullavington in Wiltshire where James Dyson is investing a gigantic £2.5 billion in his technology company – by converting the old airfield close to this village just north of the M4, between Bath and Swindon, and on the edge of the beautiful Cotswolds. Lots of new high paid jobs – are bound to send the property prices skyrocketing – and rental demand from professionals will of course be very high in the next few years, along with demand from builders. Has to be a winner!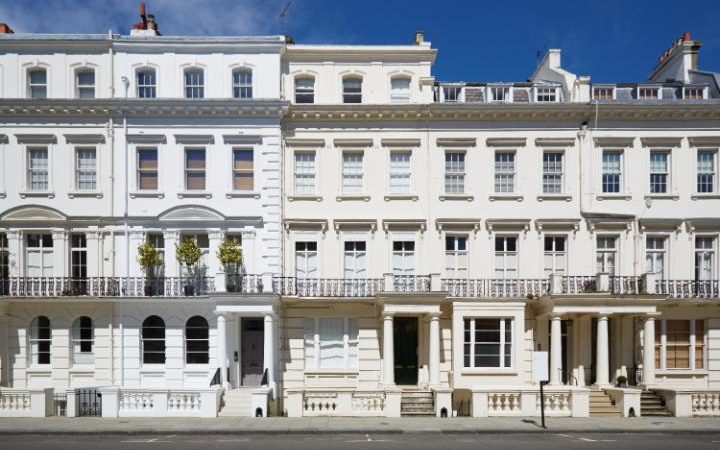 Brexit Distraction: Finally, just a quick word on Brexit. You may have noticed that property prices have hardly been affected by Brexit. There are a few reasons for this. Firstly Brexit uncertainties are keeping interest rates low. Then Sterling crashed by 20% which means foreign investors are still snapping up properties. The Brexit uncertainties have also curtailed building – levels of building are dropping. Then high stamp duty and taxes are preventing people from moving, so there is a dearth of properties on the market. Far from the house price crash predicted by Osbourne, prices have motored on quite nicely. The property declines in West London set in before the Referendum because of the gigantic punitive stamp duty increases – which will of course lead to lower tax returns as levels of prime home sales drop dramatically. Another failed tax policy with unintended but highly predictable consequences. Longer term, the -13% decline in Chelsea property prices should actually be seen as an opportunity, in five years time we believe they will be far higher again.



UK to Boom in 2½ Years Time: Whilst everyone is worrying about Brexit and Trump – all the canny property investors are busy doing conversions, seeking out bargains, adding value and generally making money. So this is our steer – be action focussed, go out and make money and don't worry too much about Brexit. It's more of a distraction – politics in play – than anything else. We are pretty sure that in 3 years time, once this divorce is finalised, the UK economy unshackled from its unelected socio-liberal European neocon elite – will start performing like Singapore, Switzerland and Norway, possibly as a re-defined tax haven – rather than stagnating like Italy, Greece, France and Spain. Those people voted Brexit – so we better get used to the idea – and drive forward with pride – and look forward to re-establishing old friendships with the commonwealth countries plus every other country on this planet that we have not been able to conduct a trade deal with – because of the EU. It's also rather delusional to think that the result of a second referendum would be any different to the first – if anything it would be more clear cut. Best be positive about it!

Overall, we hope this Special Report has helped frame some ideas for your property investment portfolio – given some insights. If you have an queries, please contact us by email at enquiries@propertyinvesting.net .