691: Property Investors Update As Pandemic Dies Away
03-06-2021
PropertyInvesting.net team

COVID-19 Case Dropping Sharply: As expected – the UK vaccination programme is going very well indeed. Its no coincidence that the infection rate is dropping sharply on a daily basis and mortalities have also plummeted – mortalities tend to follow the infections around 14 days later on average. Unless some vicious new variant surfaces that the vaccine cannot handle – we expect COViD-19 to die away in the UK by end April to very low levels as lockdown restrictions are lifted.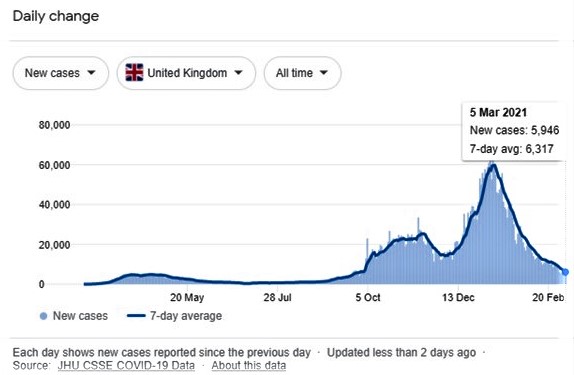 Budget: The budget announced – as expected – that the Stamp Duty holiday would be extended to 30 June 2021 – a further 3 months, which should stabilize house prices and risk mitigate against t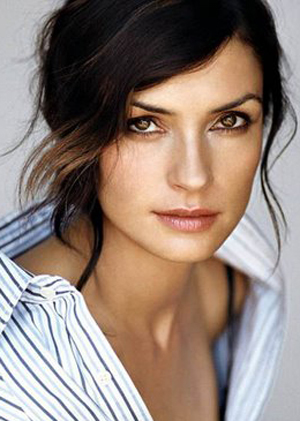 he ravages of higher unemployment. It certainly seems to have stimulated the housing market. The budget also announced a continuation of the furlough scheme to Sept 2021 – which is good news for Landlords – it reduces the risk of tenants defaulting.
Trends: We'd like to describe some trends that have been largely triggered by the COVID-19 pandemic crisis.
Less Spending and More Saving: Firstly, the people with good jobs have been able to save far more than normal because they have not been able to spend on services such as travel, hospitality, cafes, bars, theatre, cinema etc. There has been less driving, less holidays, very little foreign travel and very little commuting which has allowed people with steady jobs to save more.
Home Working: But pressures have built at home – with home working – and many people feel like they need more space – for instance a separate home office area away from kids etc. So many people have wanted to upsize to a house with a garden – and away from small flats. This has boosted house prices and depressed flat prices since March 2020 when the pandemic broke out.

More Space Required: We expect this trend to continue – but not to such a great

extent as life gets back to normal. But we expect a huge new company modus operandi shift that means more flexible working, less traditional office working and continued high levels of home working. The precedent has now been set – and HR departments in companies can no long claim home working does not work – because its been tried and tested and generally does work reasonably well. So many companies are likely to shift to a flexible working pattern that means say – needing to come into the office 2 or 3 days a week only – and working 2 or 3 days from home each week once business gets back to this new normal.

Longer Distance Commuting: What this means for the property investor is very important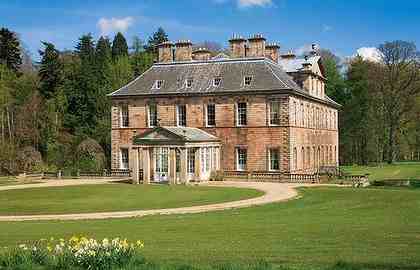 indeed for the longer term. It means people will be able to generally live further from their offices – because they won't need to commute in every day. Hence – for example – instead of living in Brent in NW London, someone might choose to live in the countryside near Bedford instead. It also means people will be looking for slightly more rooms – one or two will be small home office rooms. Home garden offices will also be popular. Small flats in central city locations might still be reasonably popular – but not as popular as they used to be. Flats with outdoor spaces – like terraces, gardens or balconies – will be sold at a premium – since the threat of another pandemic or resurfacing of COVID won't go away quickly.
Commercial Office Investment Disaster: Critically – office commercial property will be permanently depressed – because companies might only need 50-60% of the office space they require pre-pandemic. Commercial office rental rates will very likely drop sharply and stay depressed for years. Less offices will be built. Older offices with poor energy performance will be blighted. The best office spaces will still be okay, but they wont command the sky-high rentals – for instance City of London, central Manchester – that they did pre-pandemic.
Prime London Apartments: It's worth pointing out though that the lack of international tra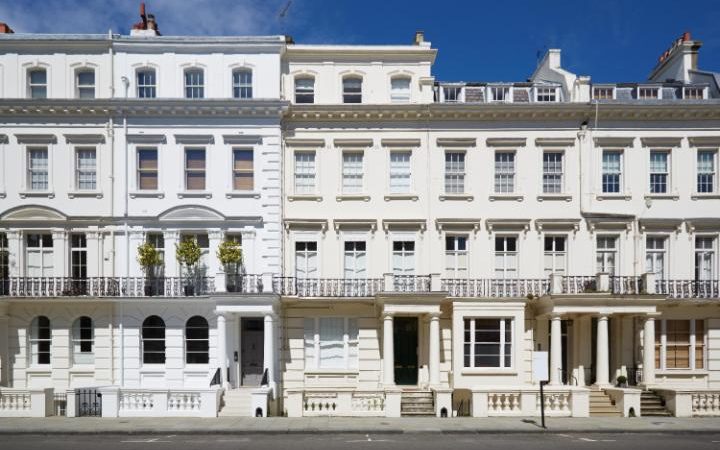 vel and less wealth international people travelling to London has depressed prime London property prices, particularly central London apartments, during the pandemic. We think that demand will return for such properties from April 2021 onwards for the following reasons:

• Brexit uncertainties dying away
• Continued stamp duty holiday
• Stable Tory government with big majority
• Start of international travel and tourism
• Oil prices have risen from $20/bbl April 2020 to $68/bbl early March 2021 – meaning wealthy African and Middle Eastern buyers will be looking to buy prime luxury apartments in places like Kensington, Chelsea and Belgravia.
• Changes planned 2021-2022 for Leaseholders will make it relatively more desirable to be a Leaseholder compare to pre-pandemic
• Wealthy mobile citizens around the world will again realise why London is voted the number 1 most desirable place to live in the world as lockdown restrictions are lifted – and the arts, cafes, restaurants, theatre, attractions, shops and amenities of central-west London will entice buyers again
• Flood of wealthy investors from Hong Kong
• As other developed nation's currencies strengthen – the Pound Sterling weakens relatively – then central London property prices look more attractive.

Roaring 20s Again: Moving into 2021 – as lockdown restrictions loosen – an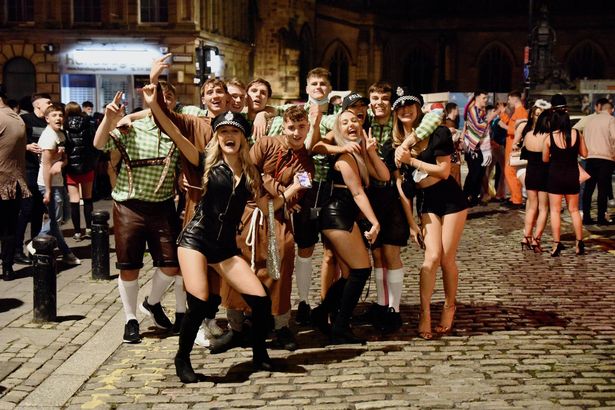 d people start getting back to normal life – there should be a boom in business activity as projects that have been delayed are started. Around 70% of the UK economy is the services industries. A large proportion is things like retail, hospitality, tourism, cafes-bars, restaurants etc. These will boom back towards pre-pandemic levels fairly quickly. If the 1920s are similar to the 2020 – when two years of Spanish Flu was followed by a boom – called the "Roaring 20s" – then the period mid 2021 onwards for many years in the UK should see fairly brisk GDP growth. We have had the major recession – better described as a depression – which often follows in an approximate 10-year cycles – e.g. 1981, 1991, 2001, 2008 and now 2020. Let's hope we get no further recession for another 10 years.

Nightclubs and Dance Bars: The canny investor with foresight might be buying bankrupt nightclubs at this time – as soon as all restrictions are taken away – expect a flood of young people wanting to party and meet each other again – trying to find a partner and making up for lost time.

Avoid Shops Unless You Convert to Flats: We would avoid buying any retail properties – because the pandemic has proved how vulnerable their business model is. High street s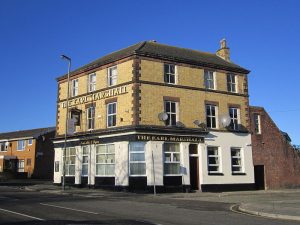 hops will be closing down for years to come as people buy more and more items online. Pubs will also suffer as more people buy cheap booze in supermarkets. The pandemic has accelerated and cemented in the High Street's decline in most towns and cities. The opportunity is converting shops in towns and cities into flats – this is a specialist activity but can be lucrative if you find a trusted builder, buy at a low price, have plenty of risk capital, the rental or sales market is buoyant for the flats – and you know the planning process well. A major pitfall is falling foul of the planning process after buying an shop (commercial premises). To sell a flat – with bank funding the sale – means you need all the paperwork squared off – enclose an example listing of requirements (not exhaustive):

• Planning permission for conversion (including change of use)
• Building controls sign-off certificate
• EPC (environmental performance certificate)
• Electrical certificates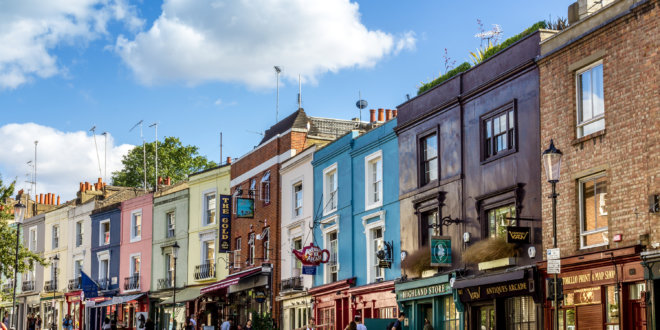 • Gas-boiler installation certificates
• Proper sound-energy-fire insulation between flats
• Fire protection sign-off – normally part of building controls
• Leasehold agreements for each flat
• Property registration of Leasehold agreements
• Freeholder agreement-obligations
Anyone one of these – if not in order – would mean a bank would refuse to fund the purchase of one of the flats. Meaning you would be forced to rent the flat out instead of on-sell – and the value of your investment would drop sharply. Just a few pitfalls.
We hope you have found this Newsletter insightful for your property investment portfolio and has given a few pointers and trends that help form your investment ideas. If you have any queries, please contact us on
enquiries@propertyinvesting.net