73: Property Investing.net - we need your feedback
06-03-2006
PropertyInvesting.net
We have now been operating for 2½ years and receive 50,000 unique visits a month – with growth rate running at 100% a year. Google have recently upgraded our website ranking to 5/10 - this is the same as InsideTrack.co.uk - and only one less than Rightmove.co.uk. Our advertising budget is minimal – we prefer to primarily rely on word-of-mouth and referrals. Our analysis of economic trends is designed to help investors lower their risks, by investing in the right area at the right time. This is one reason why we started our Newsletter - to flag developments in market conditions and economic trends on a monthly basis.
From feedback our team have received from your good selves, there is particular appreciation for:
Giving objective insights and advice

Writing in a style investors can understand

Being a good site for first time investors who want to get started

Providing valuable market and news updates, with good content on re-generating areas

Providing good analyses of social and economic trends that are helpful for investor's long term capital appreciation plans
Our team are now planning the next developments for the site and would like to hear from you with regard to what you would like to see – we would like to continue focussing on what our visitors find helpful to read and learn about. So if you have any thoughts or ideas, please contact us on enquiries@propertyinvesting.net
Short example of commentary
Margate - worth a punt?
Terrace in Margate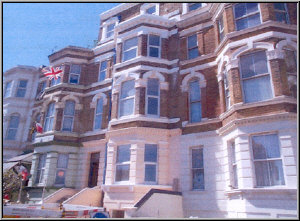 Margate is one of the most depressed towns in SE England - the promised Turner Gallery has come to almost nothing whilst neighbouring towns such as Broadstairs and Ramsgate have blossomed and received most of the attention. The nearby Manton Airport was going to be a major international airport, but these plans folded. Margate, particularly the centre of the town, is run down - many of the guest houses built in Victorian times are now low priced bedsits. Unemployment is high. Things may change if the fast commuter trains arrive in 2012 at Ramsgate (no firm plans for Margate as yet) - these would likely run via Ashford on the Eurostar line to Kings Cross in London and dramatically cut down commuting travel times to London (currently 2 hours, could be 1 hr 10 mins by 2012). This is a low price but high risk investment area - only recommended for the experienced investor. Prices jumped 3 years ago but have now plateaued out. Low priced properties with sea views are probably the best investments - it's possible the town may become a third as popular as it was back in the 1950s - before foreign budget travel put an end to its popularity. Prices are half what they are in Broadstairs - but its possible Broadstairs is still a better bet!
Artist's impression of Margate Turner Gallery - that will unfortunately stay an artist's impression