93: UK Market Update
11-10-2006
PropertyInvesting.net team
More surveys showed property price increases in October - particularly in London and the south of England, plus Scotland, Wales and Northern Ireland. The August rate increase did not impact the market - if anything, prices have risen more strongly since mid year.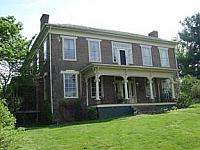 Evidence suggests the key to prices continuing to increase is a shortage of housing stock on the market. Immigration is also boosting the rental sector and encouraging more buy-to-let investment across England as rental prices go up. First time buyers are now borrowing an average of £180,000 - and most need deposits in the £20,000-£30,000 range. With prices so high, buy-to-let investors with large portfolios are able to release equity to make further purchases further squeezing out first time buyers. There is also strong evidence the amount of people moving homes has dropped to about half of what it was in the 1970s. Massive stamp duty taxes and costs of moving home, plus longer commuting and home working is leading to a shortage of properties on the market. It seems people are instead extending their properties or doing loft conversions - they also know this adds value whilst not having to give money to the tax man. So the market is grinding to a halt with few properties in London and the South-East on the market and too many people looking for property. Add to this the massive immigration - some 500,000 eastern Europeans have officially arrived in the last 3 years - further strains have been placed on a housing market which is already short of property.

Last year, a government survey showed there were 2.1 million visitors to the UK - but only 80,000 claimed they were immigrants. It's possible that the population is expanding far quicker than we know about. With only a net 180,000 homes being built each year - mainly flats - one can see why house prices are rising in most areas.
Click here for a summary of the Rightmove, Nationwide, FT, Halifax, Land Registry, and Hometrack house price surveys for October.
PropertyInvesting.net have advised to focus portfolios in the London and south of England for some time and we do not change our stance. The massive increase in population, strong services growth, lack of exposure to manufacturing and public sector jobs and buoyant global economy point to stability of prices and lower risks compared with the Midlands, North and Scotland.
In the short term, the expectation of £2 billion worth of city bonuses is fueling a mini-boom in the London market. When the bonus cheques arrive between January and April 2007, most of these high net worth individuals are thought likely to invest in property, the bulk of this in London and the south-east. Some of the wealth may head south-west into second homes, holiday homes or holiday lets. So many investors are trying to purchase before this wall of cash arrives resulting in a massive shortage of property in prime Central London areas. One could argue the lowest risk property investment at present is in the prime or peripheral prime areas:
Prime: Belgravia, Mayfair, Westminster, Chelsea, Notting Hill, South Kensington, Fulham
Peripheral prime: Islington, Clapham, Highgate, Clerkenwell, mid-town, Chiswick, Wandsworth, Borough, Shepherds Bush, Kentish Town, Soho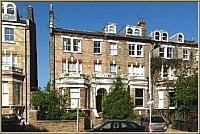 Also, watch out for the introduction of Home Information Packs in June 2007. This could alter an already fragile housing market since the seller will not want to invest £600 to £1000 on a survey - this will likely lead to further housing shortages to the market and further price increases. Apparently, only 500 surveyors have been trained up to perform the Energy Efficiency surveys - not surprising since many people do not believe they will proceed as planned in view of the government U-turn earlier this year on making the valuation survey mandatory. A trial will proceed in five towns and cities in the next few weeks after which confirmation of its go-ahead will probably be forthcoming. The burden of this survey plus stamp duty will make people very reluctant to put their properties on the market. Not good for job mobility and flexibility, but it will likely support further house price increases.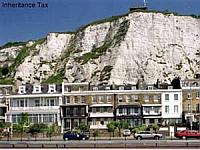 It's looking like there is an 85% chance that interest rates will rise by 0.25% on Thursday 9 th November (midday announcement). It's just possible that rates may rise by 0.5% as a proactive measure - in part to stifle any more house price rises, but this rise is far more likely to be 0.25% as is normal to 5%. A further 0.25% rise to 5.25% is expected by about half the analysts sometime in the first quarter of 2007. The reason for the rises is because, despite oil prices dropping from 78$/bbl to 58$/bbl, the CPI inflation rate has only dropped from 2.5% to 2.4% and is still above the 2% target. GDP growth is running at around a healthy 2.6% and many people believe the "neutral" rate is 5%, with 4.75% being slightly stimulating. Unemployment is at a 6 year high, but employment is strong and the global and services economies are doing well. These benign conditions and economic stability have led to improved confidence in the property market and support the price increases seen. But a word of caution - just when everyone turns bullish is when the some of the best investors are selling. One could argue - it cannot get much better than this! So beware if you are a first time investor - and if you have a large portfolio, best to get some significant cash reserves ready in case of a downturn. If prices were to crash, many good deals would surface for cash rich investors. Best not over-extend with such heady prices.