Regeneration and Real Estate: Investing in UK Regional Development Areas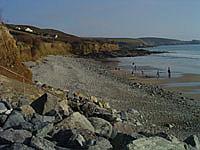 Here is a small sample of regeneration/development areas in the UK regions to consider for residential property investing:
See more ideas for UK regional investment in Property Hotspots.
Bradford, West Yorkshire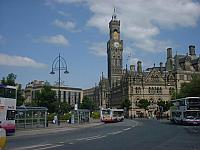 The city centre of Bradford is undergoing a major overhaul and re-generation. This project will transform the fortunes of this old Victorian textile town, considered the poor cousin of Leeds. Property prices in Leeds have sky-rocketed since 2002 as the city has gain prominence as England's second financial city after London. Prices in surrounding towns (e.g. Harrogate, Skipton) are also high. Leeds is only 8 miles away. Bradford is also well served by the expending Leeds-Bradford Airport to the north. So the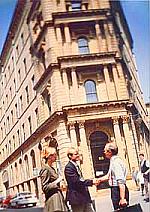 smart money is on buying ultra-low cost houses and flats in central parts of Bradford, renting out and waiting for re-generation to kick-in. Bradford prices have moved below Yorkshire trend for some time although they have already doubled since 2004 – so it's only a question of time before people get priced out of Leeds and chose Bradford instead.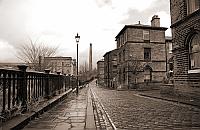 A hoped for double positive of "ripple effect" and "regeneration" could double prices further – back in Spring of 2004 we favoured getting in early but its still not too late for the long term – when the re-generation project is completed nearing 2010, you will likely have done well. Anywhere close to the station / centre in an area that looks as if it's coming up should do well, but make sure you do thorough research on the absolutely best area and type of property – the last thing you need is a blighted investment that has no rental return and does not increase in value.
Camborne/Pool/Redruth, Cornwall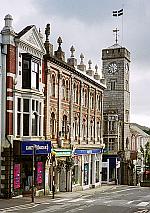 This is one of the most deprived areas in England. On 15th March 2004 it was announced where 145 million pounds of EU Objective One funding will be used to regenerate the towns. Note: after the new wave of eastern European countries join the EU May 2004, there is talk that Cornwall may be the only Western European area which is entitled to such Objective One funding. 50,000 people live in the area – the biggest conurbation in Cornwall. Unemployment has historically been high – up to 15% in the early 1980s – this has come down dramatically but probably still has some way to go, which should support house prices.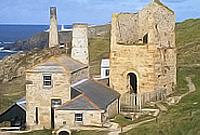 The area has its industrial roots as a tin mining area and is a bit bleaker and wind-swept than most areas in Cornwall. Tuckingmill is one focus area for re-generation, as is the Cairn Brae leisure centre and Pool village near the Camborne School of Mines. The towns are about 5 miles inland from the picturesque north Cornwall coast, with Truro, St Ives and Falmouth close by. House prices are about the lowest in Cornwall, about 60% of the average.
In the next 10 years, hundreds of thousands of people are expected to re-locate to Cornwall, mainly retiring baby-boomers, but also people "down-shifting" and freelance workers or telecommuters. Newquay airport is only 10 miles away with regular flights to Gatwick and Stansted. Newquay seaside town is 8 miles away, famous for its surfing and venue for a new Jamie Oliver restaurant called Fifteen Cornwall just north, opened in May 2006 at Watergate Bay north of the town.
We see capital prices increasing in Cornwall above UK trend mainly because of the demographics – retired people getting older, new retirees coming to settle and rich professionals "opting out of the rat race" and downshifting. So we would be surprised if buying a terrace, house or cottage in this area and "tarting it up" would not be a good investment. Make sure you have a good rental market – either permanent or holiday lets. The Camborne-Pool-Redruth area is not a typical holiday destination as such, so be careful to choose your rental market correctly. For example, a picturesque cottage north of the town towards the coast might make a reasonable holiday let, though you might be wise to invest in a cheaper permanently let terrace near the town centre.
Liverpool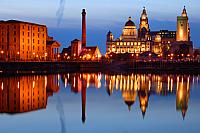 Liverpool has until recently been in decline since shipping, heavy industry and merchant trading industries took a hammering over the last 50 years. Massive depopulation took place (approx 500,000 people) as jobs were lost and prospects deteriorated. In the aftermath of the 1981 Toxteth riots, there was a big injection of funding, but little happened. We went back in 2004 to check Liverpool out - there are now noticeable signs of positive change.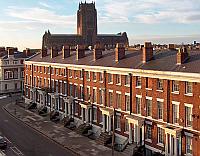 The city has a huge way still to go, but has many splendid Georgian, Edwardian and Victorian houses – many survive because the council could not afford to demolish them. New service industries - many call centres have been set up. Since mid 2003 when the city was chosen for the 2008 European City of Culture, developers and smart investors have feverishly been getting in. The bargains have been snapped up and prices moved up quickly. The Duke of Westminster has bought up large tracks of the Duke Street retail area that promises to be transformed into a high quality retail zone with expensive warehouse and luxury apartments.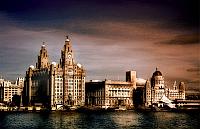 We looked for property in the L1 central district in 2005 but could only find one property still on the market – since this boom time, prices have stagnated. L2 and L3 areas were also hot and competition seemed fierce. We particularly liked the area just south-east of L1 – ex-council flats or the newish 1980s and 1990s private developments in the area. Sefton Park prices seemed to have sky-rocketed already – a very nice area and some parts of Princes Road which has been slowly re-generating for 25 years seemed like a good bet.
Large student houses are another option – a popular area seem to be L15 Allerton Road / Smithdown Road though thorough research is required to make sure the market does not become saturated. There have been many false starts to Liverpool, but we think this one is here to stay. Lowering unemployment and a newly stable demographics should support prices in the future, and the local council is now well organised for 2008. However, before getting carried away, the economy is exposed to public sector and manufacturing jobs losses, so it's probably a higher risk investment than London for instance, particularly after prices doubled between 2003 and 2006.